Soapdish Is Getting Remade As A TV Series For Paramount+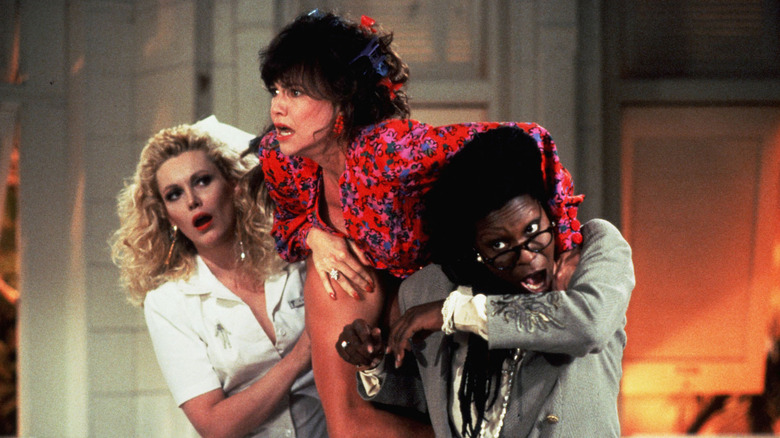 Paramount Pictures
It's always a surprise to find out more people aren't familiar with the 1991 comedy "Soapdish," a ridiculously soapy laugh-riot with constant zingers running at the speed of something like "Clue." In their continued effort to breathe new life into original properties, Paramount+ has announced a remake of the film as a TV series, with Whoopi Goldberg returning as Rose, head writer for the celebrated soap opera, "The Sun Also Sets."
The series comes from Jennie Snyder Urman ("Jane the Virgin," "Hope & Faith," and "Gilmore Girls") and up-and-coming writer Asha Michelle Wilson ("American Horror Story," "Archer"). The original film featured an all-star cast including Sally Field, Kevin Kline, Robert Downey Jr., Elisabeth Shue, Goldberg, Teri Hatcher, Cathy Moriarty, Garry Marshall, Kathy Najimy, and Carrie Fisher, so it's likely that the new series is going to pursue an equally dynamic cast.
After a failed remake attempt in 2011, the project is now part of the NAACP's production partnership with CBS Studios, formally launched with the hire of Sheila Ducksworth as president. "I consider it a real coup to be working with Jennie Snyder Urman. She is a powerhouse in every sense of the way," Ducksworth said. Apparently, Goldberg was one of the first people that Ducksworth reached out to after starting in the new position, and after sharing a mutual love of "Soapdish," put the wheels in motion to get a television reboot in order. For the most part, the comedy of "Soapdish" still holds up extremely well, with the exception of the notoriously unnecessarily transphobic ending that sucks the wind out of a solid farce.
What is the NAACP-CBS Partnership?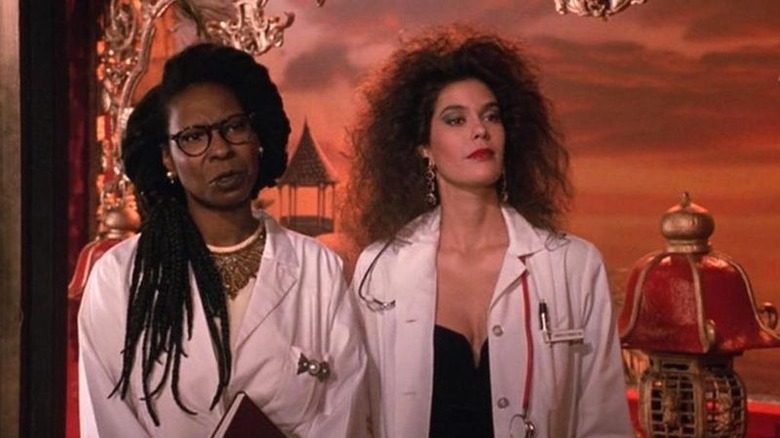 Paramount Pictures
Last year the NAACP joined forces with CBS Studios in an effort to encourage more equity in entertainment ventures. "The current political and societal landscape demands that we expand the voices, contexts, and visibility of artists producing content around the African American experience," NAACP president Derrick Johnson said in a statement. "The projects stemming from the NAACP partnership with CBS Studios will continue to push the boundaries on the variety of stories available to audiences."
"Soapdish" is just the first in a series of five new projects as part of this partnership which will show up across multiple CBS platforms. Also for Paramount+ is a drama called "Construction" from Davita Scarlett — a "Dynasty" meets "Succession" family saga following a fifth-generation Black, NYC female construction magnate. DL Hughley is developing a semi-autobiographical comedy for Fox about a radio host who also must navigate life as a husband and a father to a daughter with a spending habit, a son on the autism spectrum with a white girlfriend who lives with the family, and a daughter who belongs to the LGBTQ+ community. Rob Chavis is writing and starring in an untitled comedy project for CBS about a comedy club owner who gains full custody of his kids and must adjust to the role of a full-time father, and Apple TV+ is getting an eight-part series on the "Little Rock Nine," just in time for the 65th anniversary of the titular students' first school year.