The Daily Stream: Disclosure Should Be Mandatory Film Education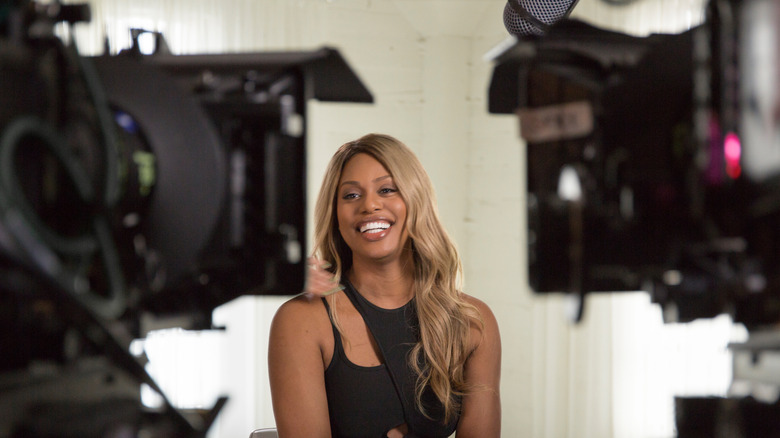 Netflix
(Welcome to The Daily Stream, an ongoing series in which the /Film team shares what they've been watching, why it's worth checking out, and where you can stream it.)
The Movie: "Disclosure: Trans Lives on Screen"
Where You Can See It: Netflix
The Pitch: Hollywood has a historically terrible relationship with the transgender community, and there is a direct correlation between the way the transgender community is depicted in entertainment and the general public's understanding of what it means to be transgender. As Laverne Cox states, "80% of Americans don't know a trans person in real life." That statistic is often true of trans people themselves, who have been conditioned by the media to feel about themselves the same way others have been taught to think about the community. 
"Disclosure" is an eye-opening look at the way trans people have been shown in entertainment, featuring commentary from some of the biggest transgender names in Hollywood like Laverne Cox, Jen Richards, Lilly Wachowski, Yance Ford, Mj Rodriguez, Jamie Clayton, Elliot Fletcher, and Chaz Bono. Director Sam Feder presents some of film and television's most memorable moments, ranging from "A Florida Enchantment" to "Pose," and provides a timeline of mainstream representation and how it relates to real life events and activism. "Disclosure" is a necessary introduction to transgender representation in the media, and a must-watch for lovers of film of all genres.
Why It's Essential Viewing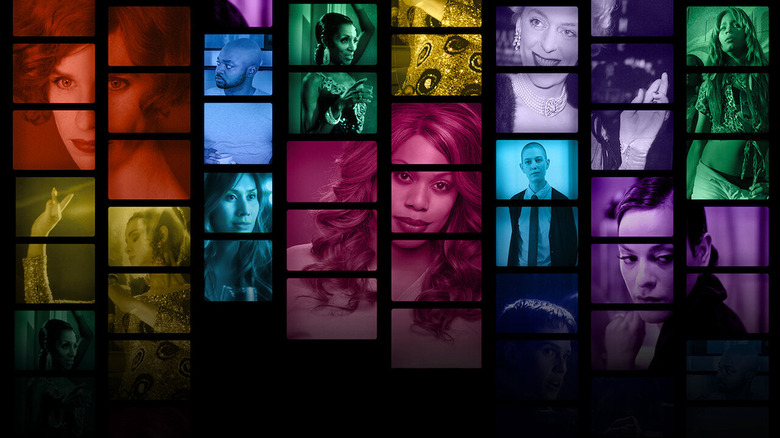 Netflix
Since starting at /Film, I've mentioned "Disclosure" in at least four separate articles, including a breakdown of the controversy over Buffalo Bill's depiction in "The Silence of the Lambs," the /Film staff discussing the hypocrisy of Dave Chappelle's "The Closer" existing on the same platform as "Disclosure," and in reference to Eddie Redmayne saying he regrets accepting the role of a trans woman in "The Danish Girl." As the conversation surrounding gender identity and expression continue to evolve and the landscape of entertainment attempts to evolve with it, I've found myself referencing this documentary over and over again. I recognize that everyone is on a different journey regarding their understanding and affirmation of trans identities, which is why something like "Disclosure" is such an important tool to have in one's back pocket.
For those who have been putting in the work regarding transgender activism and representation, "Disclosure" may feel like "Trans Representation 101," because that's exactly what it is. For the rest of the general population, "Disclosure" should be mandatory viewing. As a lesbian who is married to a trans woman and writes about film for a living, people frequently try to relate to my life by citing the movies they've seen. "Oh, your wife is trans? I love 'The Crying Game'" has been said to me more than once, which is already too many times. As for my wife, she's frequently been compared to Buffalo Bill from "Silence of the Lambs" by strangers whose only exposure to trans women has come in the form of a serial killer who skins women to make a suit.
Answering The Questions You're Afraid to Ask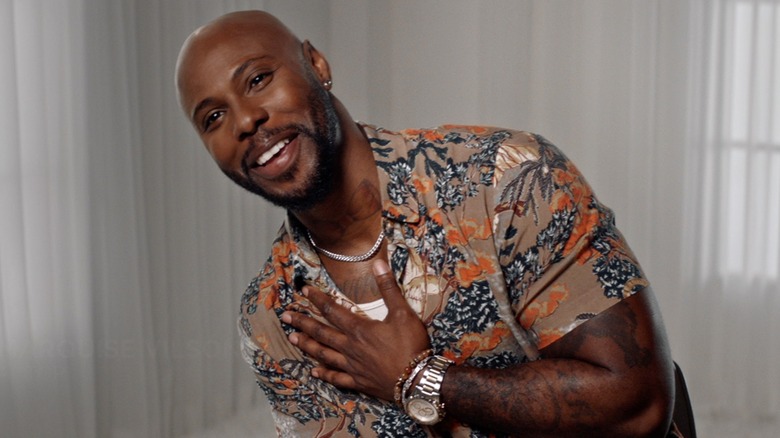 Netflix
Despite the internet giving us as much information at our fingertips as we could ever want, if you don't know what to look for, you're not going to find it. Considering the prevalence of transphobia there's a lot of misinformation available online, so the standard approach of "just Google it" doesn't cut it. 
"Disclosure" is an incredible resource not only as a documentary about the history of transgender representation, but as a platform to teach people how to question the implicit biases they've developed regarding the transgender community, and how representation in the media has influenced those biases. How has the frequent portrayal of people projectile vomiting upon discovering a woman is trans in films like "Ace Ventura" impacted real life trans people? Why are so many Black male comedians made to dress in drag in films like "Big Momma's House" to be palatable for white audiences?
If there's any critique to make, "Disclosure" would have benefited from being a series, as the transgender community is not a monolith, and there are even more identities and intersections worth exploring. "Disclosure" is not a definitive resource, but it's a hell of a starting point. I've only been with /Film for a few months, but the fact "Disclosure" keeps coming up is proof positive that we're not at a place yet where a documentary like this is passé. Even if you fancy yourself a progressive and affirming ally, I promise you, there is always more to learn.