Ben Schwartz To Write 'Soapdish' Remake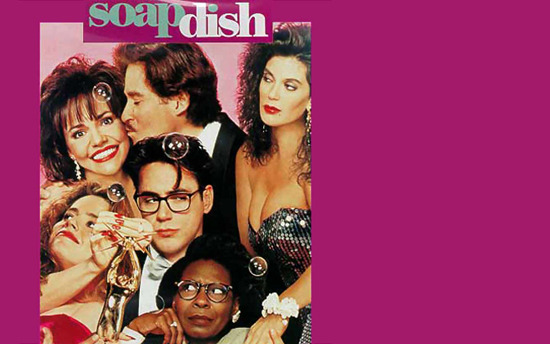 Briefly: The latest good but not-quite-classic film to get the remake treatment is the 1991 behind the scenes showbiz comedy Soapdish. Aaron Spelling produced and Michael Hoffman directed the original, which charted the intrigues related to the production of a soap opera. Now a new version has taken the first step towards production.
Paramount has hired Ben Schwartz to write the remake — he's got a lot of rapid-fire comic experience via Robot Chicken in addition to working with the Upright Citizen's Brigade and other writing and performance endeavors. He'll be in Showtime's pilot House of Lies, opposite Don Cheadle, for instance.
Will the new Soapdish be oriented once more around a soap opera, or will it be brought up to date by taking place behind the scenes of a reality TV show? The latter seems like a possibility, but we don't have any real details. [THR]