Why A Key Peacemaker Character Was Recast Halfway Through Filming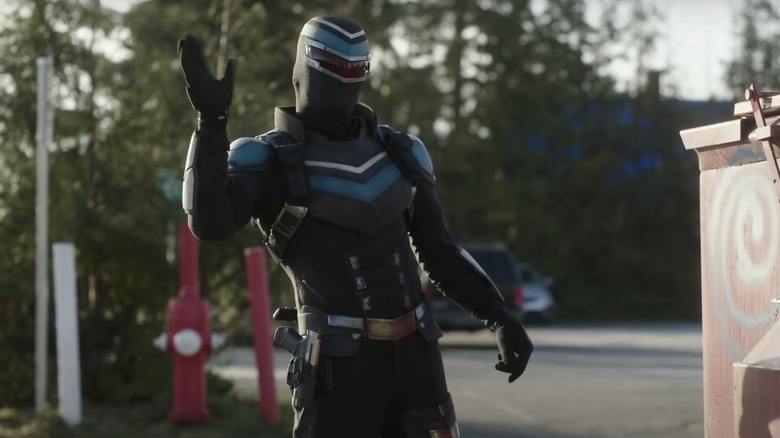 HBO Max
The streaming premiere of James Gunn's "Peacemaker" is almost upon us, and as the series approaches its HBO Max debut, details are trickling in about a major casting change that occurred behind-the-scenes and resulted in significant reshoots. "Peacemaker" is a spin-off of "The Suicide Squad" and features John Cena reprising his role as the title antihero, who goes by the name Christopher Smith in his civilian identity. Freddie Stroma, known for his performance as Cormac McLaggen in the "Harry Potter" film series, plays his teammate Adrian Chase, a district attorney who moonlights as the crime fighter Vigilante.
Originally, actor Chris Conrad ("Patriot")was set to play Vigilante and had already shot scenes for five and a half of the eight episodes in the show's first season. However, he soon departed "Peacemaker" over what sounds like textbook creative differences, leaving Stroma to step in. Rather than change horses (or actors) mid-stream, Gunn went back and reshot all of Vigilante's scenes with Stroma. While speaking to ScreenRant, he responded to a question about the recasting of Vigilante and explained what happened that led to Conrad's departure and the subsequent reshoots:
"[Stroma] came in late. We had already shot five-and-a-half episodes with another actor [Conrad], who's an incredibly talented guy, but we were on different pages about certain things, and I don't think he wanted to continue on the series in the long run. So we brought Freddie in, five-and-a-half episodes in, and I reshot all of his scenes, and you're the first person who asked me that question, which I'm surprised by. But yeah, we re-shot. I directed all of the scenes with Vigilante in five and a half episodes."
Extending the "DC Extended Universe"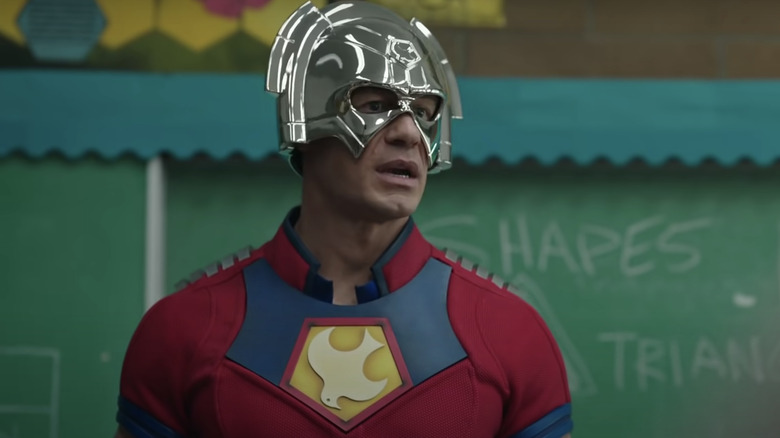 HBO Max
With "Peacemaker," the shared universe unofficially known as the DC Extended Universe, or DCEU, is making its first foray into streaming television. Marvel Studios already has a year's worth of Disney+ shows under its belt, including "WandaVision," "The Falcon and the Winter Soldier," "Loki," "What If...?" and "Hawkeye." So DC has a bit of catch-up to do in terms of fighting the streaming wars, but that's really no different than what it's been dealing with on the movie side of things.
The DCEU got off to a rough start, but it started finding its groove better once it stopped trying to mimic Marvel's shared-universe model and just focused on making the best possible standalone movies possible. With "The Flash," it's venturing into multiverse territory, and with "Peacemaker," it's looping back to a spin-off with direct ties to one of its movies.
Cena's character turned out to be a real rotten apple in "The Suicide Squad," but maybe his camaraderie with Stroma's Vigilante will help redeem him somewhat or at least make his character decisions more understandable. We'll know more once the first three episodes of "Peacemaker" premiere on HBO Max on January 13, 2022.