Ant-Man And The Wasp: Quantumania Star Bill Murray Confirms He's Playing A Villain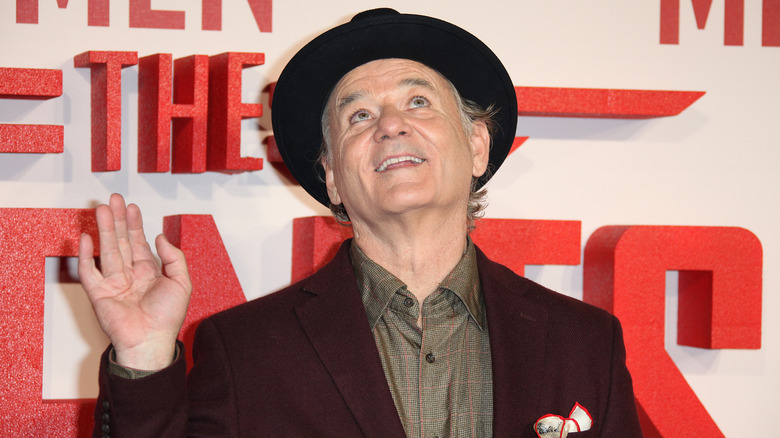 BAKOUNINE/Shutterstock
It's hard to imagine Bill Murray, most known for his goofy good-guy roles in movies like "Ghostbusters," playing a villain. Fortunately, we don't have to imagine such a thing at all because we can see it for ourselves soon. 
In a recent interview on "The Eli Manning Show," Murray revealed that not only will he be appearing in upcoming Marvel sequel "Ant-Man and the Wasp: Quantumania," but that his role will be that of a villain. When Manning casually asked, "Aren't you in like a superhero movie coming out?" and inquired what Murray's superpower was, the actor replied, "My power is, I'm a bad guy." He wouldn't say more than that, but even this small peek under the veil of secrecy surrounding the Marvel Cinematic Universe's future is intriguing.
Manning followed up with a far more important question: "Do you think Paul Rudd's the sexiest man alive?" — to which Murray replied that "all of us agree" on that point, and he would back Paul as well.
The Buzz on Who's Who In Ant-Man and the Wasp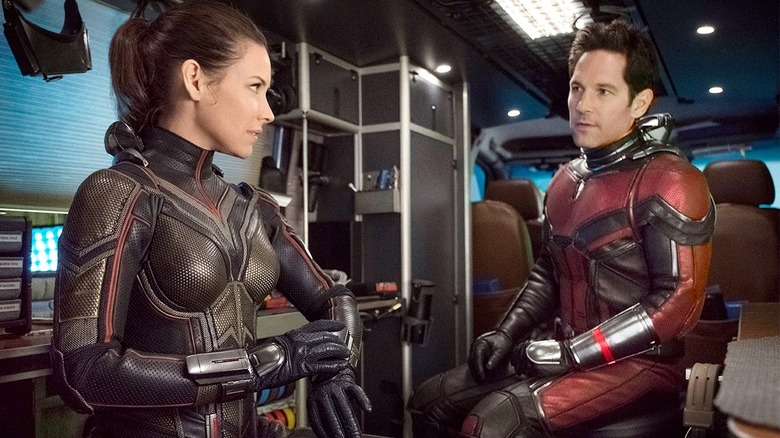 Marvel Studios
In addition to whatever "bad guy" character Murray will be playing in "Ant-Man and the Wasp: Quantumania," we can also look forward to seeing various other new and familiar faces in the film. Paul Rudd will be reprising his role as the eponymous Ant-Man, and actress Evangeline Lilly will once again portray Wasp. Other actors and actresses slated to appear in the film include Michelle Pfeifer, Kathryn Newton, and Michael Douglas.
As for new faces, Jonathan Majors is set to play Kang the Conqueror — an alternate timeline variant of He Who Remains, the character he debuted in the final episode of the Disney+ series "Loki." If Murray is playing a villain then there's a good chance he'll be in league with Kang, though it's also possible that he'll play a minor role in "Quantumania" as set-up for a primary antagonist role in a future Marvel movie.
While no other details were given about who exactly Bill Murray is playing, we'll be able to see for ourselves when "Ant-Man and the Wasp: Quantumania" hits theaters July 28, 2023. Until then, speculate away!