Everything We Know About Loki Season 2 So Far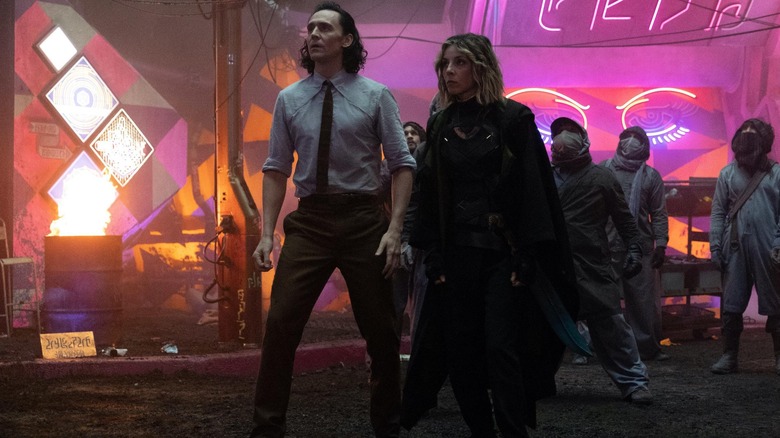 Marvel
The first season of "Loki" on Disney+ began as a quirky multiverse story that started life as an offshoot of a throwaway gag in "Avengers: Endgame," and ultimately turned into perhaps one of the Marvel Cinematic Universe's most unexpected surprises. Fans were equally as surprised when a mid-credits title card after the finale announced that there would be a season 2, a marked divergence from the one-and-done template of the Disney+ shows that had been established to that point. The finale, which sort of abruptly "ended" rather than properly "concluded," nonetheless left audiences on an unresolved cliffhanger regarding the mysterious and apparently all-powerful Kang. 
There haven't been too many official announcements, but we can certainly follow the breadcrumbs in trying to piece together everything we currently know about "Loki" Season 2.
When and Where to Watch Loki Season 2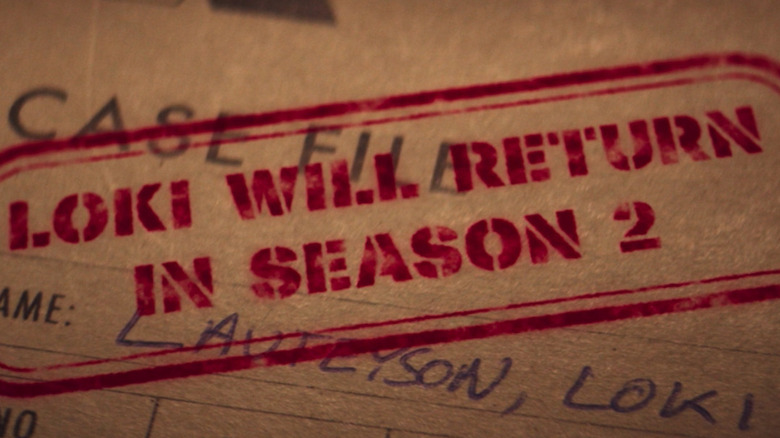 Marvel
As with the first season, season 2 of "Loki" will most assuredly be made available to subscribers exclusively on the Disney+ streaming service. We don't have any concrete information about a premiere date, but, unfortunately, fans will have to gear up for quite a wait. Marvel's Kevin Feige himself dropped the bad news, setting expectations for the beginning of production to commence sometime in 2022, or even 2023 at the latest. Given the filming schedule for season 1 (which was interrupted by the Covid lockdown), season 2 very likely won't be ready to air before the end of 2022; more likely, it will arrive sometime in 2023. As far as season 2 progress updates go, Feige revealed last month:
""It is underway. We're developing it as we speak. The hope is that much of the same team will return. Kate [Herron] is going on to bigger and better things, so the director search will begin shortly."
What We Think Loki Season 2 Will Be About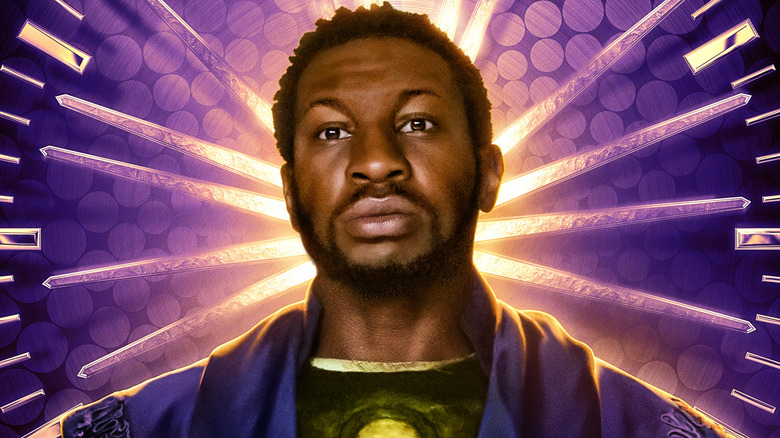 Marvel
The concluding minutes of the season 1 finale," titled "For All Time. Always," seemed to set up an alternate alternate universe where Sylvie's questionable killing of Kang (say that five times fast) resulted in an unforeseen ripple effect across all of time and space. Kang's ponderously long info-dump of a monologue warned both Loki and Sylvie of the consequences that would come from rejecting his offer to take up his place as the leader of the Time Variance Authority. Despite Loki's reservations, Sylvie decided to kill him anyway. This choice may well prove disastrous in season 2 as well as the larger MCU, as the final moments show a noticeably changed TVA where Kang himself is memorialized as a statue where the Time Keepers previously stood. Not only that, but nobody seems to recognize Loki himself anymore either. Whatever Sylvie unleashed, Loki will have no choice but to find a way to navigate his new changed reality in Season 2.
Obviously, Kang (or, more accurately, his troublesome legion of Variants) would seem likely to play a huge antagonistic role throughout season 2. Presented as the MCU's "next Thanos," Kang has a rich comics history that would provide any number of possibilities for his future appearances in the next season. Let's not forget about Ravonna Renslayer, too, whose complicated motivations and largely unresolved arc in season 1 would neatly set up a significant role to play. It's a safe bet that Marvel didn't introduce a character as fascinating and conflicted as Sylvie to ditch her after just the one season, so expect her to return to answer for her actions as well as address that lingering romantic kiss she shared with Loki. That might seem like a lot to balance, but Marvel sure has enough time to get all the details straightened out.
What We Know About Loki Season 2 Writers and Directors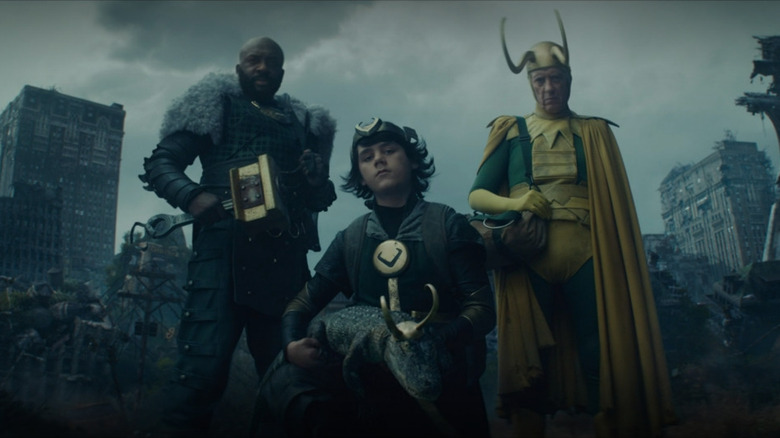 Marvel
After guiding all six episodes of "Loki" to its shocking conclusion, it has already been announced that director Kate Herron will not be returning for another go-around in season 2. Herron described her decision:
"I'm not returning. I always planned to be just on for this and to be honest, Season 2 wasn't in the — that's something that just came out and I'm so excited. I'm really happy to watch it as a fan next season, but I just think I'm proud of what we did here and I've given it my all. I'm working on some other stuff yet to be announced."
Feige's last update, as quoted earlier, indicated that Marvel was still on the search for a replacement director (or directors). No official word has come down yet and likely won't anytime soon. As of now, the best guess is that head writer Michael Waldron will stay on for season 2, but his plate is increasingly full as well. He wrote "Doctor Strange in the Multiverse of Madness" and is also involved in writing the untitled "Star Wars" project that Kevin Feige is attached to produce. Stay tuned to /Film as more updates come in.
What We Know About the Loki Season 2 Cast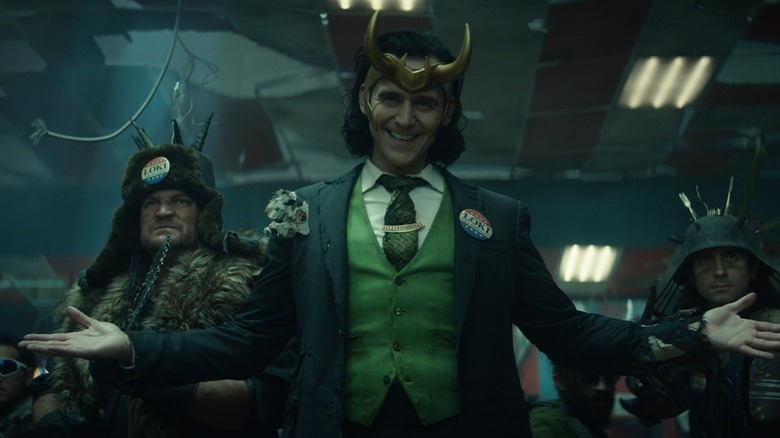 Marvel
The heart and soul of "Loki" proved to be the connection between Loki and, well, Loki. Sylvie, as his Variant is known as, was portrayed by Sophia Di Martino and she quickly won her way into the good graces of Marvel fans everywhere ... and that of Tom Hiddleston's Loki, as well. It'd be the safest of safe bets to say that both Hiddleston and Di Martino will return for season 2 as their respective Gods of Mischief, as there is yet so much potential to further explore their relationship, Sylvie's inner life, and the pressing question of whether their romance is actually incest or not. Jonathan Majors and Gugu Mbatha-Raw's Renslayer would also be considered to be heavy favorites, though we also have to hope that Owen Wilson's Agent Mobius, Wunmi Mosaku's Hunter B-15, and of course Tara Strong as the scene-stealing Miss Minutes will all be along for the ride as well.