Superhero Bits: New Peacemaker Featurettes, The Deadliest Hulk Ever & More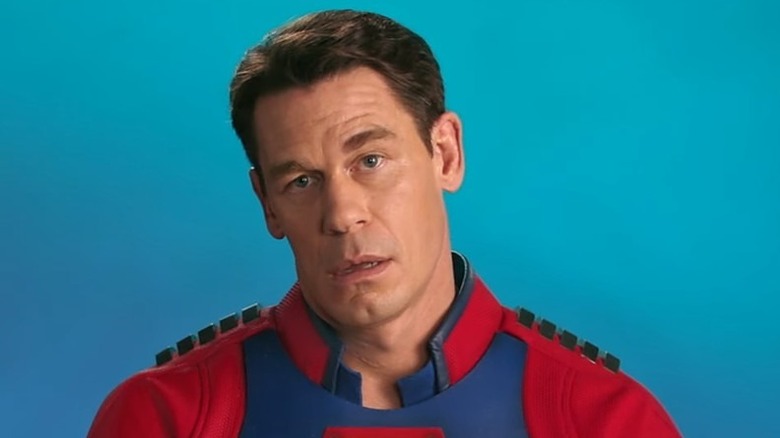 Warner Bros.
(Superhero Bits is a collection of stories, updates, and videos about anything and everything inspired by the comics of Marvel, DC, and more. For comic book movies, TV shows, merchandise, events, and whatever catches our eye, this is the place to find anything that falls through the cracks.)
In this edition of Superhero Bits:
A couple of Spider-Mans snuck into a "No Way Home" screening.
Image Comics gets a major shake-up.
How about a "Jonah Hex" series on HBO Max?
Ben Affleck is probably done with Batman for real this time.
Image Comics Workers Officially Certify Their Union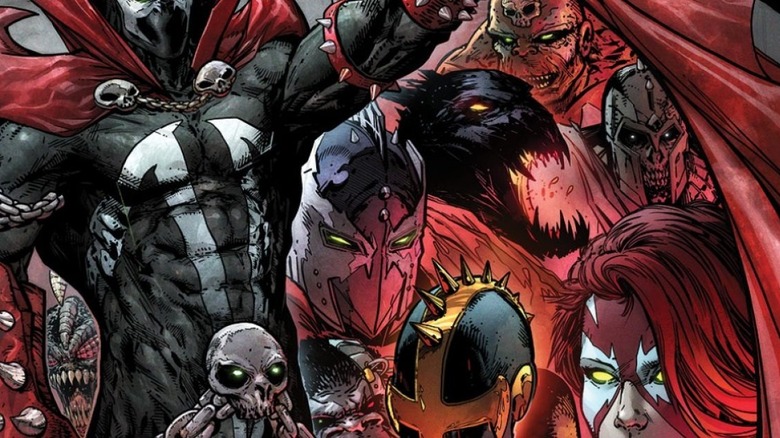 Image Comics
Right next to Marvel Comics and DC Comics exists Image Comics, the largest independent publisher in the game, and they've just certified a major change, as its workers have officially formed a union. It was reported in November of last year that the employees planned to unionize as Comic Book Workers United. Now, as reported by The Hollywood Reporter, a recent vote was held and the union has been approved. The newly-formed union had this to say in a statement:
"Earlier this morning the Communications Workers of America (CWA) and National Labor Relations Board vote results were tallied, 7–2, in favor of unionization. Everyone at Image is committed to this process and we look forward to continuing to work together on this."
So, what does this mean for the publisher of "Spawn"? It's tough to say, but it marks the first time that staffers for a major comic book publisher in the U.S. have formed a union. Though it is interesting to note that Image declined to voluntarily recognize their union. So perhaps some tension exists.
Hulk #6 Will Introduce the Deadliest Hulk Ever
A creative team consisting of Donny Cates and Ryan Ottley recently took over a new ongoing "Hulk" title for Marvel Comics. The publisher, as we can see in the above tweet, is promising that the upcoming sixth issue will bring forth the deadliest Hulk in the character's history. What's with that black hand? How deadly could it possibly be? We'll have to wait and see.
Marvel's Guardians of the Galaxy Adidas Collection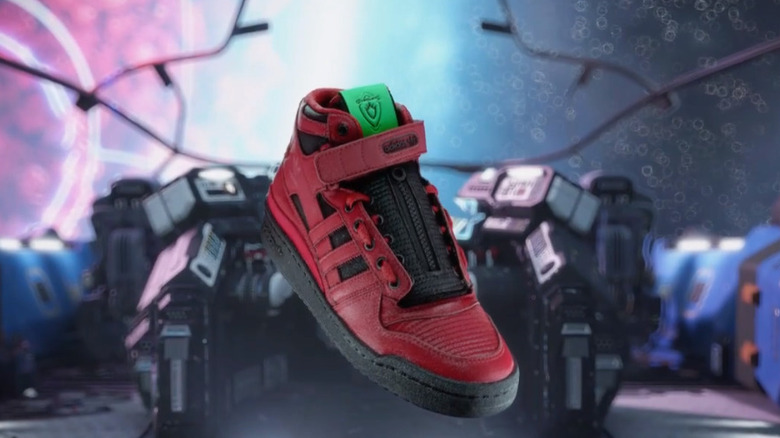 Marvel
The folks at Marvel have partnered with Adidas for a new collection of shows based on last year's "Guardians of the Galaxy" video game. There are six shoes in the collection overall (Star-Lord's edition featured above) and they will be arriving in the first half of 2022. Eric Monacelli, Project Lead for Marvel Games, had this to say:
"Early in 'Marvel's Guardians of the Galaxy' development the Eidos-Montréal team had a wonderful idea to incorporate a vintage 1980s Adidas silhouette — the Forum 84 Hi — into the character design for young Peter Quill. So, we started planning with Disney and talking with Adidas. The designers at Adidas were greatly inspired by the unique look and feel of the game and the original, specific Eidos-Montréal take on the now classic Guardians team. It motivated us to work collaboratively to build what was going to be one sneaker into an entire set, communicating two important core tenets of our Guardians – family and team – authentically via an extraordinary collection of six sneakers."
Keep an eye out for the collection next year. For full details, click here.
Jonah Hex Writer Wants A Series on HBO Max
Why @wbpictures doesn't take our DONE -IN-ONE stories of JONAH HEX we wrote for the series [ 70] & not make a weekly series for @hbomaxmovies is a mystery to me.
Seriously, make the scar smaller, focus on after the war adventures, and hire us to consult

RT if you want this pic.twitter.com/zQgDvCE8od

— Jimmy Palmiotti (@jpalmiotti) January 5, 2022
The "Jonah Hex" movie didn't work out, but it was long enough ago that it might be time for Warner Bros. and DC Films to consider a reboot. And that's exactly what writer Jimmy Palmiotti, who penned the New 52 iteration of the book, is putting out there. As we can see in the above tweet, the writer is suggesting that they take a weekly story approach and turn the book into a show on HBO Max. 
It's really not a bad idea. Whether or not it actually catches fire remains to be seen.
Wonder Woman 1984 Was The Top-Selling Home Video Release of 2021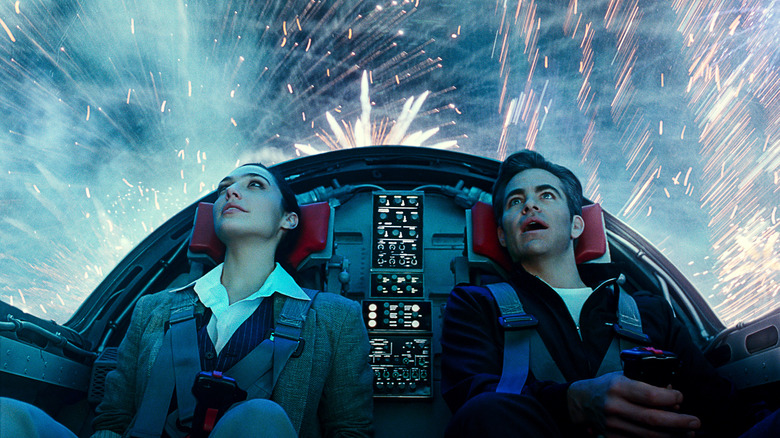 Warner Bros.
According to the folks at The Numbers, "Wonder Woman 1984" was the best-selling title on home video last year, selling an estimated 1.42 million units, resulting in $34.4 million in revenue. That is a good thing, given that it disappointed at the box office, especially when compared to the first movie. That said, this illustrated just how much Blu-ray/DVD sales have dried up in recent years, as the top-selling title in 2021 didn't generate nearly enough revenue to save a blockbuster, which was certainly possible in the past. Still, it certainly helps Warner Bros.' bottom line.
Andrew Garfield and Tobey Maguire Snuck In To See Spider-Man: No Way Home
Andrew Garfield can finally talk about the fact that he was, indeed, in "Spider-Man: No Way Home" and, as we can see in the above video from Entertainment Tonight, he is downright thrilled. In speaking with the outlet, the actor also revealed that he and fellow Spider-Man actor Tobey Maguire actually snuck into a theater to watch the movie with an audience.
"I still can't believe it happened. I snuck into a theater on opening night and just watched with my baseball cap on and my mask. In fact, I was also with Tobey, me and Tobey snuck into a theater together and no one knew we were there. It was just a really beautiful thing to share together."
Never change, Mr. Garfield.
Ben Affleck Indicates The Flash Movie Is His Last Time As Batman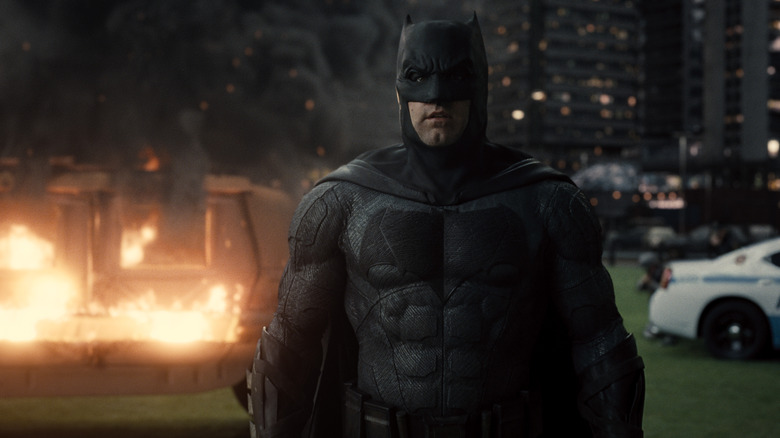 Warner Bros.
We know that Ben Affleck is suiting up as Batman once again in "The Flash" this year. For a time, it seemed like that was never going to happen again. Affleck seemingly had a great time filming the movie, but according to a recent interview with the Herald Sun, it is probably going to be his last go-around. Affleck, in speaking to the outlet, described it as "a really nice finish on my experience with that character." Will that hold true? Time will tell.
Peacemaker Featurettes
Lastly, today brings not one but two new featurettes for James Gunn's "Peacemaker" series, which hits HBO Max next week. The first one (above) is more of an overview that helps set up the show, generally speaking, with John Cena showing his utter commitment to the character, as if "The Suicide Squad" didn't make that clear enough.
The second one (directly above) is all about Jennifer Holland's Harcourt, another returning character from last summer's movie. This one focuses specifically on her character, for those who are curious to learn more about her before digging into the premiere on January 13.