Cobra Kai Season 4 Soundtracks Go On Sale Tomorrow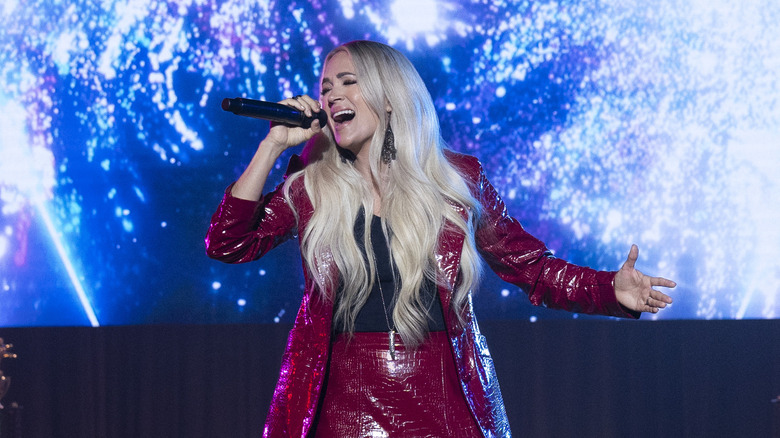 Netflix
'Let's Finish This'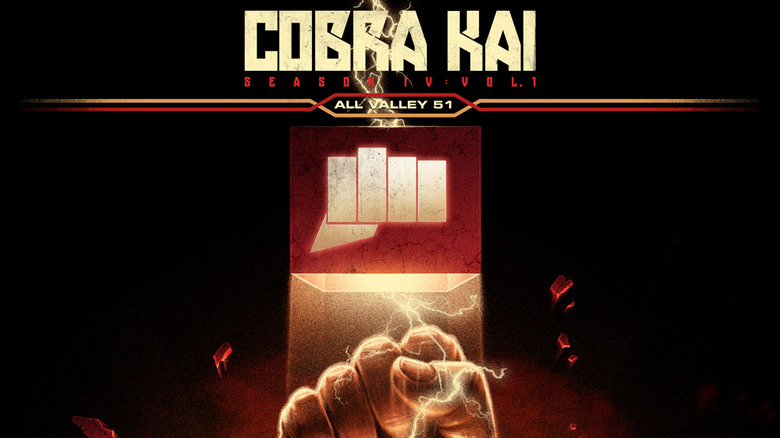 Netflix
Here is the official info for you: 
COBRA KAI: SEASON 4, VOL. 1 "ALL VALLEY TOURNAMENT 51" (SOUNDTRACK FROM THE NETFLIX ORIGINAL SERIES) centers around the events of the 51st All Valley Tournament, featuring epic themes, crushing rock anthems and superstar Carrie Underwood's cover of the classic 80s hit "The Moment of Truth." Written by Bill Conti, Dennis Lambert, and Peter Beckett, the song was originally recorded by iconic 80's rock band Survivor for "The Karate Kid" original movie soundtrack and played over that film's end credits. Underwood's turbocharged interpretation is produced by Birenberg and Robinson. Let's go All Valley!
Birenberg and Robinson said in a statement: 
"We knew updating a beloved song such as 'The Moment of Truth' would be challenging, but from the second Carrie Underwood sang the opening lyrics, everyone knew she was born to belt this anthem. Working alongside Carrie and our amazing musicians was the highlight of our season 4 scoring experience and we're so excited for 'The Moment of Truth' to be listenable on our All Valley Tournament 51 album."
Underwood added, "I am such a huge fan of 'Cobra Kai,' and getting to appear on the show and perform Survivor's iconic 'The Moment of Truth' for the season 4 penultimate episode and its soundtrack was truly an honor that ranks up there with my favorite things I've ever gotten to do."
'A Storm of Senseis'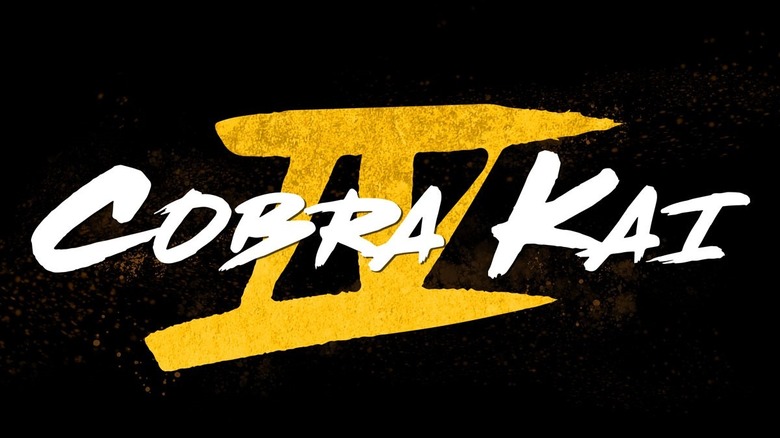 Netflix
We also have the track list, so you can plan how this is going to play while you try to get motivated to go out to the grocery store. Yeah, I have to do that as well:
COBRA KAI: SEASON 4, VOL. 1 "ALL VALLEY TOURNAMENT 51" (SOUNDTRACK FROM THE NETFLIX ORIGINAL SERIES)
TRACKLISTING –
1 It's Karate Time
2 Dueling Speeches
3 Marching Orders
4 The Thrill of Skills
5 Dark Miyagi-Do
6 We're Just Getting Started
7 Passion and Principle
8 My Right Way
9 Mecha-Robby
10 Killer Instinct
11 Fangs of Fury
12 The High Ground
13 Kenny's Rage
14 Semifinal
15 Cobra Kai is Gonna Die
16 Countdown
17 The Main Event
18 SDO
19 Give 'em All You Got
20 Shirts Off
21 Victory
22 The Fellowship of the Dojos
23 A Final Match for the Ages
24 Bonsai Badass
25 Illegal Strike
26 Queen Cobra
27 Defeat
28 Streets of Reseda
29 Screwed Everything Up
30 The Fight I Have to Face
31 Too Much at Stake
32 The Moment of Truth (From the "Cobra Kai" Season 4 Soundtrack) by Carrie Underwood
COBRA KAI: SEASON 4, VOL. 2 (SOUNDTRACK FROM THE NETFLIX ORIGINAL SERIES)
TRACKLISTING –
1 Like Old Times
2 Divide and Conquer
3 You're Not Getting What You Want
4 Land a Hit
5 Rip the Bandaid Off
6 Okinawan Sparring Deck
7 Basketball
8 No Be There
9 Balboa Park After Dark
10 Catch a Fish
11 Sensei Silver
12 Cobra Fly
13 Our Way is the Right Way
14 Ghost Boy
15 Miyaguel
16 Terry's Lesson
17 Drive In, Stand Off
18 Turn Fear into a Weapon
19 Whose Side are You On?
20 The Only Way Forward
21 Not Here to Fight
22 Let's Finish This
23 A Storm of Senseis
24 The Price of Mercy
25 Committee Meeting
26 Twisted Silver
27 Weakness
28 Level 1 Karate
29 Always be my Sensei
30 Remember the Cage
31 Breaking and Entering
32 Three-Headed Snake
33 Prom Punch-out
34 I Love You
"Cobra Kai" season 4 is now streaming on Netflix.