Sundance Cancels In-Person Events, Moves Festival Online Amid Omicron Fears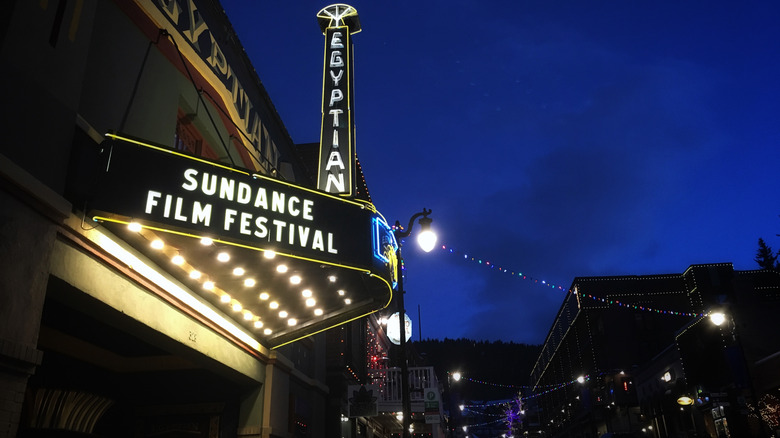 PureRadiancePhoto/Shutterstock
Just in case even more movie delays and the general explosion in Omicron variant cases worldwide didn't do enough to emphasize the magnitude of the ongoing pandemic, critics and movie fans alike received an even ruder awakening to our present reality today. The Sundance Institute announced in a lengthy press release that the major film festival, which takes place annually in the state of Utah, was forced to cancel the grand return of in-person attendance after the 2021 event moved to online-only screenings. Instead, this year's festival will similarly take place online and formally scrub the initial plans for a unique "hybrid" experience that would mix virtual and in-person screenings.
The in-person festival had been scheduled to commence in Park City, Utah, on January 20, 2022 and extend through January 30, 2022, further bolstered by preventative measures such as reducing theater capacity and requiring both vaccine and booster shots for attendees, according to The Hollywood Reporter.
In a statement, the Sundance organizers commented on the unfortunate circumstances that led to this tough — but prudent — decision:
We have been looking forward to our first fully hybrid Sundance Film Festival and our teams have spent a year planning a festival like no other. But despite the most ambitious protocols, the Omicron variant with its unexpectedly high transmissibility rates is pushing the limits of health safety, travel and other infrastructures across the country. And so, today we're announcing: the Festival's in-person Utah elements will be moving online this year. While we're disappointed to not provide the full hybrid experience and gather in-person as intended, audiences this year will still experience the magic and energy of our Festival with bold new films and XR work, the discovery of new storytellers, direct encounters with artists, and an innovative globally accessible social platform and gallery space. Our partner community will also be adding a vibrant dimension to the festival with a rich mix of conversation, talent talks and events.

While it is a deep loss to not have the in-person experience in Utah, we do not believe it is safe nor feasible to gather thousands of artists, audiences, employees, volunteers, and partners from around the world, for an eleven-day festival while overwhelmed communities are already struggling to provide essential services.
Sundance Goes Virtual ... Again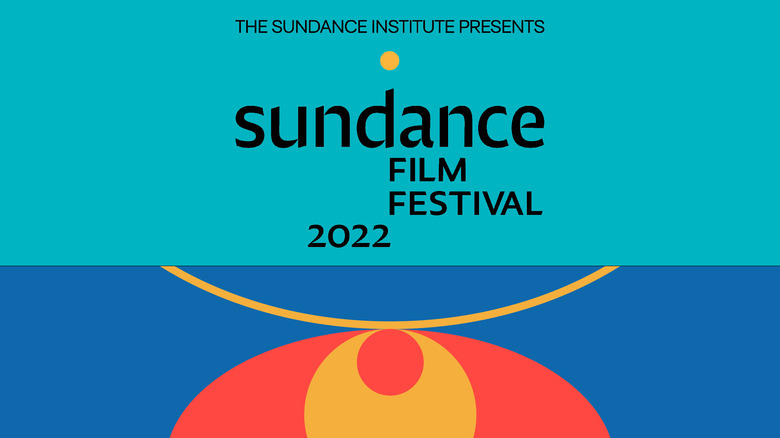 The Sundance Institute
The Sundance Institute had only just announced their line-up of buzzy and highly-anticipated 2022 films this past December, as /Film covered at the time. Actor Jesse Eisenberg's directorial debut "When You Finish Saving the World," Riley Stearns' "Dual," Joachim Trier's "The Worst Person in the World," and Kogonada's "After Yang" are only a few of the highlights set to screen during the Sundance Film Festival. Thankfully, these will still go on as originally planned, though in digital screenings instead and bereft of the special, irreplaceable atmosphere where filmmakers could debut their films in front of a passionate audience of critics and other movie lovers. As the Sundance Institute further added in their statement:
This was a difficult decision to make. As a nonprofit, our Sundance spirit is in making something work against the odds. But with case numbers forecasted to peak in our host community the week of the festival we cannot knowingly put our staff and community at risk. The undue stress to Summit County's health services and our more than 1,500 staff and volunteers would be irresponsible in this climate. It has become increasingly clear over the last few days that this is the right decision to make for the care and well-being of all of our community.

The Festival is important not only to the artists and audiences who gather each year, but also as the most essential fundraiser for underwriting the Institute's year-round artist support work. We are thrilled to be able to convene the 2022 edition of the Sundance Film Festival online, building on the success of last year. In addition to reaching global audiences, we forged a path for immersive online experiences that we are building on in 2022. And while we will be proud to again deliver an incredible digital experience of the 2022 Festival, our belief in the unique power of gathering in person as an independent storytelling community remains.
This Sundance announcement comes on the heels of this year's GRAMMY awards postponing from its original date of January 31, 2022 to a to-be-announced date. In both cases, the sheer logistics of attendees possibly testing positive and needing to quarantine in unfamiliar locations (especially those coming from out-of-state) proved too much to overcome. In any case, /Film will still be bringing you all our coverage from the event later this month, from the safety of our own homes.