The Reason Tom Cruise Isn't Playing Jack Reacher In The New Show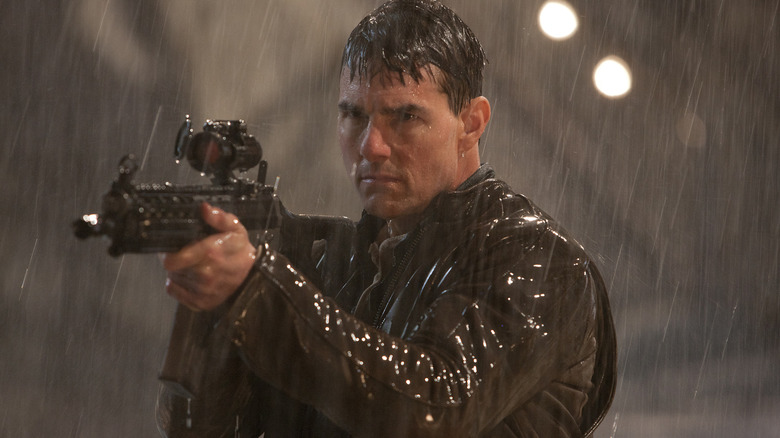 Paramount Pictures
In June of 2011, Tom Cruise signed on to play the title character in Christopher McQuarrie's "Jack Reacher," a crime thriller based on a series of novels by Lee Child. This immediately caused a bit of an uproar among fans, as Cruise didn't match Child's physical description of Reacher in the books. Child was diplomatic during press tours, explaining that Cruise may not look like Reacher, but conveyed the presence of Reacher, which is more important when you have a real-life person playing the part. Jack Reacher is, in Child's words, an unstoppable force — he was once in the military police corps — and few movie stars are better at playing "unstoppable steely determination" than Cruise. 
Despite what the fans of Child's novels may have felt, the first "Jack Reacher" film went on to earn $218 million worldwide on a relatively modest budget of $60 million. It was enough to inspire a more expensive, but less well-received sequel in 2016 called "Jack Reacher: Never Go Back," directed by Edward Zwick. The lackluster critical and audience response to the sequel effectively ended the "Jack Reacher" film series. The "Jack Reacher" novels, however, have continued apace, with the most recent volume having been published in October of 2021. While Child has slowly backed away from the series (he announced in January of 2020 that he would retire from the series), the novels will reportedly continue under the authorship of his younger brother Andrew Grant. 
Though the "Jack Reacher" film franchise may be dead, the continued popularity of the novels has inspired a new TV series, set to debut on Amazon Prime on February 4, 2022, and it will not star Tom Cruise. While Cruise may or may not have been open to playing the role in a TV series, it's likely that the world's biggest movie star, now 59, has far too high a salary for even a streaming service's bloated budget. The real reason Cruise won't be playing Reacher in the new series is simple: The showrunners wanted someone taller.
The Description of Jack Reacher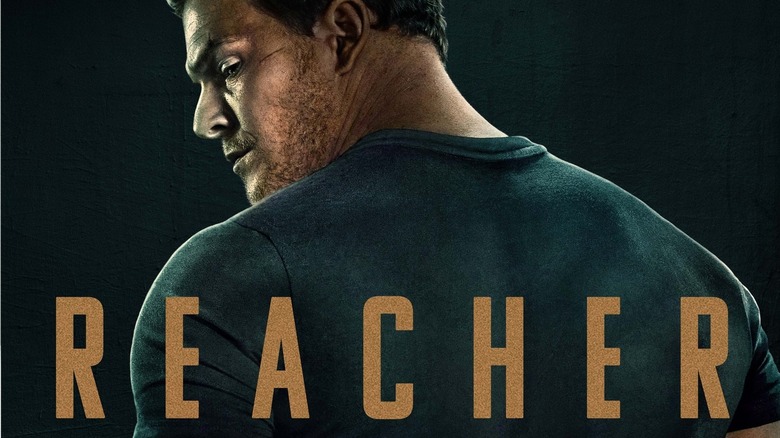 Paramount Pictures
The first Jack Reacher novel, "Killing Floor," was published in March of 1997. In it, Reacher was described as being a massive force of violence with a tremendous bulk to match. He was described as standing 6'5", sporting a 50-inch chest, and weighing 220 to 250 pounds. Fans were attracted not only to the character's bulk, but also his gruff, violent masculinity. A movie star like Cruise, better known for playing action heroes that are quick, elegant, and spry, was almost the opposite type of "man of action" that fans sought. Cruise stands at 5'7", two inches shorter than his co-star Rosamund Pike, and six inches shorter than the film's villain, played by Werner Herzog. Cruise's height is not an issue in the Jack Reacher films, because McQuarrie still made a taut, fun thriller. But many of the novels' readers, and evidently Child himself, thought that Cruise's onscreen physicality was too much of a departure from the page. 
In a 2018 interview with BBC Radio Manchester, Child responded to questions from host Mike Sweeney about Cruise's size and the minor scandal it created. Child said he really enjoyed working with Cruise, and that the actor was very dedicated, took the role incredibly seriously, and even did "crazy things with him" in their downtime. But ultimately, Child admitted "the size of Reacher is really, really important and it's a big component of who he is."
Child reiterated his descriptions of Reacher in his books: "The idea is that when Reacher walks into a room, you're all a little bit nervous just for that first minute. And Cruise, for all his talent, didn't have that physicality." Cruise can be intimidating — see "Magnolia" or "Tropic Thunder" or "Collateral" — but he simply didn't have the literal volume of flesh that Jack Reacher was described as having.
The Newer, Taller Jack Reacher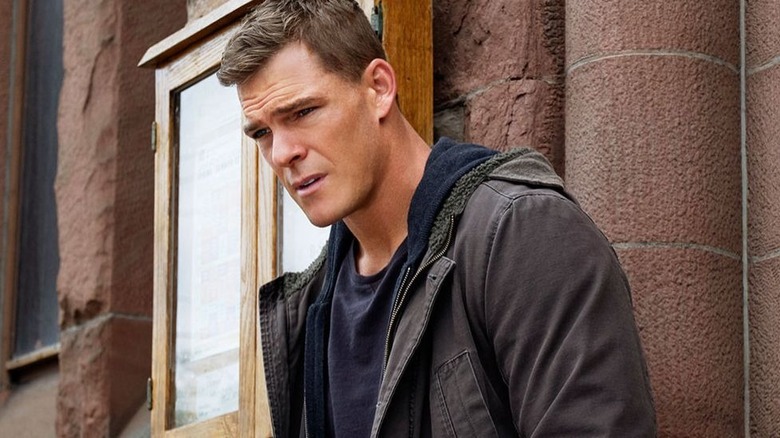 Paramount Pictures
The first eight-episode season of the upcoming Amazon TV series "Reacher" will enact the events of Child's first novel "Killing Floor," and will star actor Alan Ritchson who has previously played superhero characters like Aquaman (on "Smallville"), Hawk (on "Titans"), and did the motion capture for Raphael the Michael Bay-produced "Teenage Mutant Ninja Turtles" franchise reboot. He began his career as a fashion model, and has also appeared in many other films and TV shows. But the key detail, for the purposes of Jack Reacher, is that Ritchson is 6'2" and broad-shouldered. 
Ritchson still doesn't quite match the enormity of Jack Reacher in the novels, but he seems to be closer than Cruise. We'll see if he has the acting chops when "Reacher" arrive on Amazon Prime Video in February