Lee Child Comments On Next Jack Reacher Film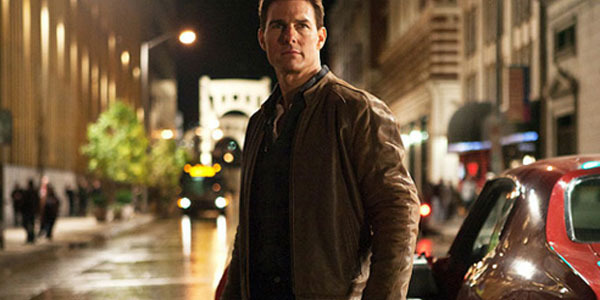 Jack Reacher is almost certainly going to find himself alongside a teen girl in his next movie. The first film adaptation of the long-running novel series by Lee Child was only a modest hit, but a sequel is in development based on the 18th Reacher novel, Never Go Back. In that book, Jack Reacher returns to the HQ of his former Army unit, only to find that the current commander has been relieved of her post as Reacher is implicated in an ugly chain of events. And there's a young woman who could tie to the guy's past. Now we've got a Jack Reacher sequel update: director Christopher McQuarrie probably will not return, and Child talks about the reasons for choosing this particular novel as the source.
Child spoke to Empire about the choice to base the next film on the novel Never Go Back. He confirmed that writer/director Christopher McQuarrie would not return for the film. Presumably Tom Cruise will return to star, but we don't know that with 100% certainty.
"McQuarrie is going to be in post-production on Mission: Impossible 5," Child explained. "He just physically can't do it. It's going to be a new backroom crew, which I think is good. I thought the McQuarrie movie was fantastic, but let's see someone else's take on it."
When the film was announced, I guessed that the reason for choosing this book was the fact that it prominently features a teen girl, who could help expand the audience for the movie. Indeed, that's precisely the point as Child told Empire:
Any of these books, you look at them and say 'we could do that', but then you look at it and go, 'well, how are we going to do it? They're all very difficult.' 

[The character Samantha Dayton] convinced them about which book to make for the next movie. It's almost a three-hander in terms of audience appeal – you've got Reacher, you've got the woman sidekick (Major Susan Turner), and then you've got this strong teenage girl character which they were very interested in.
Personal, the 19th book in the series, was just released a couple weeks ago. But for fans of the book series, Child also revealed that the title of the 20th book in the series will be Make Me. He said, "I've just started it. I can't give you a sneak preview because I don't know what's going to happen. I've written the first couple of pages, I have no idea what's going to happen on page 3. He hasn't hit anybody yet – he's just got off a train."
The author says the script for Never Go Back should be turned in soon; at this point we don't have any release timeline for the sequel.