The Morning Watch: The 2021 Movie Trailer Mash-Up, The Improvisation Of Don't Look Up & More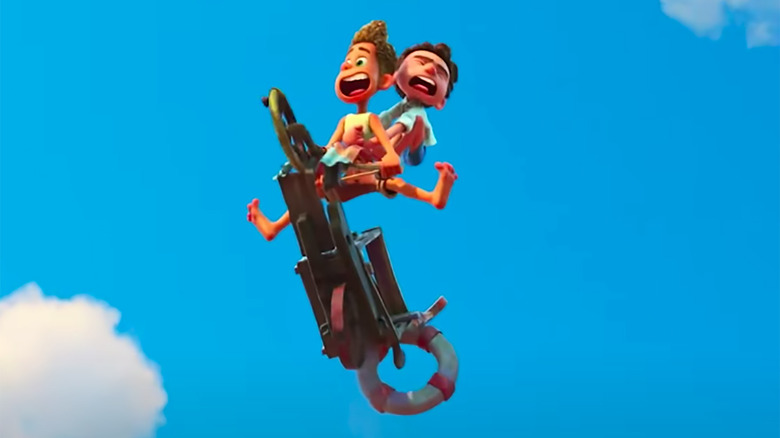 Pixar
(The Morning Watch is a recurring feature that highlights a handful of noteworthy videos from around the web. They could be video essays, fan-made productions, featurettes, short films, hilarious sketches, or just anything that has to do with our favorite movies and TV shows.)
In this edition, our old friend Sleepy Skunk is back with the 2021 Movie Trailer mash-up to help us close out the year in cinema. Plus, director Adam McKay opens up about the improvisation that he encouraged on the set of the hotly debated climate change satire "Don't Look Up." And finally, Jim Gaffigan answers a bunch of questions from fans in conjunction with the release of his new stand-up special on Netflix. 
Sleepy Skunk's 2021 Movie Trailer Mash-Up
First up, after delivering several years of Movie Trailer Mash-Up material, Sleepy Skunk has returned yet again with the 2021 Movie Trailer Mash-Up. Thankfully, this year isn't quite as dire as 2020, and there was a lot more material to remix and cut together to celebrate this year in cinema, whether it was actually on the big screen or streaming at home. As always, this video is cut together in such a slick fashion, and there are plenty of movies you probably missed. Get a full list of the movies in the order that they appear, as well as a list of music used, over at the video's YouTube page.
The Improvisation of Don't Look Up
Next, Netflix is kicking off a little web series with "Don't Look Up" and "Anchorman: The Legend of Ron Burgundy" director Adam McKay called "Seriously Funny Film School." The first installment of the series finds the filmmaker talking about having his cast improvise throughout production in order to find the funniest version of any given scene. Listen to his philosophy on comedy and get a look at plenty of behind-the-scenes footage too.
Ask a Comedian: Jim Gaffigan
Finally, in conjunction with the release of his new stand-up special, "Comedy Monster," comedian Jim Gaffigan answers questions from fans about his comedy and career for Netflix's "Ask a Comedian" video series. Does he have any strange rituals before going on stage? What are some of the weirdest places that he's performed? Does he get confused for other celebrities? What was his very first audition like? Get the answer to all those questions and more.