Will There Be A Free Guy Sequel? Here's What We Know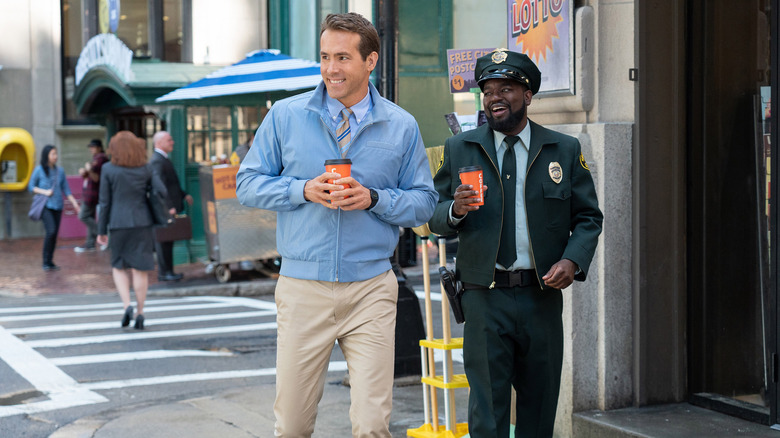 20th Century Studios
Heads up: This article contains spoilers for "Free Guy."
Despite being delayed a year due to the pandemic, "Free Guy" had something of a Cinderella moment since its release in August of 2021, enjoying both box office success and critical love. The film stars Ryan Reynolds as the lovably naive Guy, an NPC (non-playable character) who discovers by chance his world is actually a massive multiplayer online video game called "Free City." Although developed by Soonami Games and head-developer/douchebag Antwan Hovachelik (Taika Waititi), it's revealed that the game was originally created by co-developers Millie Rusk (Jodie Comer) and Walter "Keys" McKey (Joe Keery), the latter of whom is now an employee of Soonami. With a little help from Mariah Carey and Millie's avatar Molotov Girl, Guy starts to stray from his programming. He soon joins Millie on her mission to recover evidence of her source code within "Free City," going from being an NPC pushover to a celebrity within the game known around the world as "Blue Shirt Guy" as they try to takedown Waititi's despicably funny Antwan.
The film boasts a slew of pop culture references, unfolding like a madcap combination of "Ready Player One" and "The Truman Show," with an odd dash of the plot from "Wreck-It Ralph." But in its zany boldness, the film is surprisingly original in the hilarity it serves up. "Free Guy" holds up as a solid standalone comedy, managing to capitalize on the not-yet-overused trope of the self-aware artificial protagonist. Naturally, Disney is already planning to make a sequel: Why worry about ruining a good thing when you can make a franchise out of it?
Disney's Plans for Free Guy 2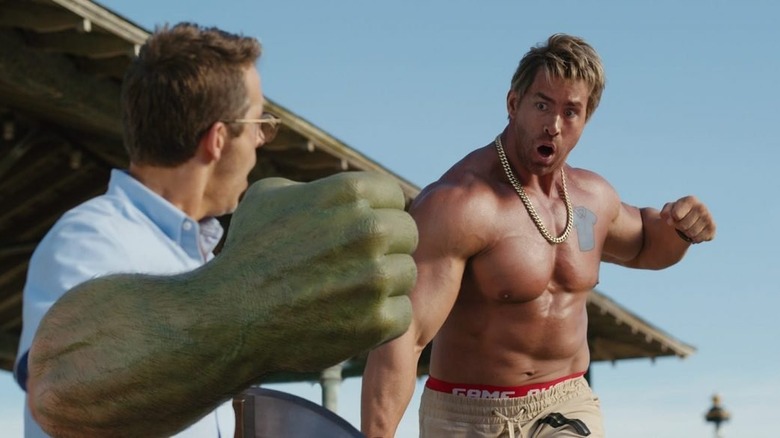 20th Century Studios
Reynolds confirmed via Twitter back in August that Disney was ready and willing to return to "Free City" for "Free Guy 2." The actor also poked fun at the irony of a film once messaged as an "original IP movie" now having a sequel in development by a studio looking to rake in more box office dollars. But director Shawn Levy ("Cheaper by the Dozen," "Night at the Museum"), who has some serious experience in the "launching franchise" business, understands that you can't rush a good thing. The director has already alluded to discussions about where the story could go next for Guy, but all those details are being kept tightly under wraps.
Like Levy, we don't want to jump the gun when it comes to this sequel. At this point, it's unclear if the director will return for the follow-up or if the story will even include Reynolds' now-beloved Guy. It's definitely a possibility, and given Reynolds' enthusiasm for the role, it's hard to imagine him not appearing in some way. At the end of "Free Guy," many of the plot and various character arcs were wrapped up quite nicely, including Guy's, who now accepts his place within his virtual home. That means when a sequel is finally written, it'll have the same freedom the first film enjoyed and won't be bound to wrap up any loose ends. That said, realistically it'll probably be a while before anything solid materializes about a sequel, so for now, all fans of the first film have to look forward to is streaming "Free Guy" when it arrives on Disney+ in February and sinking their teeth into all those laughs that Albuquerque boiled turkey has to offer.