Netflix's True Story Unseats The Wheel Of Time From The Top Of The Nielsen Chart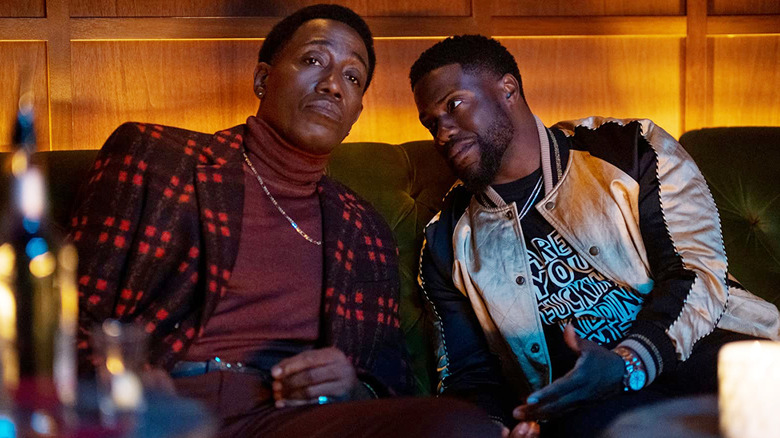 Netflix
With Prime Video's "The Wheel of Time" series debuting just five days before the first two episodes of "Hawkeye" dropped on Disney+ on November 24, it stood to reason those two genre shows would duke it out for first place among the titles streaming over the 2021 Thanksgiving holiday frame. However, according to viewership data from Nielsen (via TV Line), the number one title for the week of November 22 was actually Netflix's "True Story."
A limited dramatic series spanning seven episodes, "True Story" stars Kevin Hart as Kid, a rising comedian whose tour stop in his hometown of Philadelphia unexpectedly becomes a matter with life or death stakes. The show, which also stars Wesley Snipes as Kid's older brother Carlton, drew a total of 943 million minutes viewed across its seven episodes, making it the most-watched streaming title over its debut frame. 
"Hawkeye" landed in second place with its first two episodes, amassing 852 million minutes viewed. The show, which completed its run on December 22, introduces Hailee Steinfeld as Kate Bishop to the MCU, with Jeremy Renner reprising his role as Clint Barton and Vincent D'Onofrio making his much-anticipated return as Wilson Fisk, AKA Kingpin. Elsewhere, "The Wheel of Time" (itself based on Robert Jordan's fantasy novels) enjoyed a brief run as the top streaming series before falling to third place, collecting 663 million minutes viewed across its first four episodes. The show completed its first season last week but already has a second batch of episodes in the works.
Space Cowboys, Tiger Kings, and Beatles, Oh My!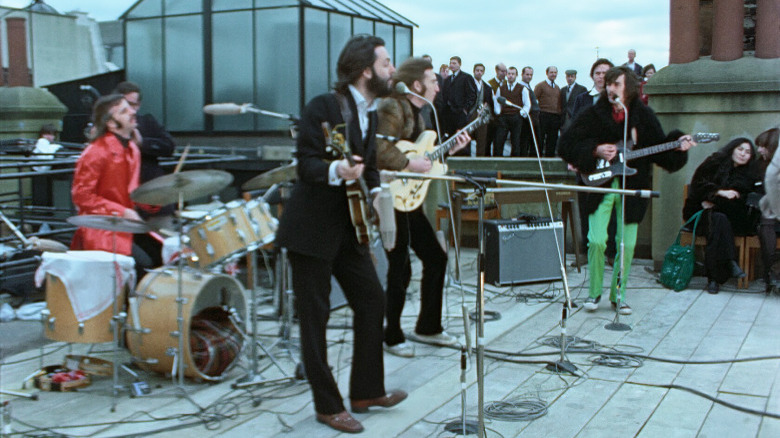 Disney+
Fourth place went to Netflix's "Cowboy Bebop," a live-action reimagining of the landmark anime series. The show debuted its first season against "The Wheel of Time" on November 19 and bowed in sixth place on the Nielsen charts, meaning it actually saw an improvement in its second week (accumulating 629 million minutes viewed across 10 episodes). All the same, Netflix was quick to cancel the show in early December after it got off to a rough start, earning middling reviews and struggling to reach the viewership numbers necessary to justify another season of the costly sci-fi adventure.
Rounding out Nielsen's top 10 streaming series were the latest seasons of Netflix's "The Great British Baking Show" and "Selling Sunset," as well as the streamer's "The Queen of Flow" and "Tiger King" and Prime Video's "Hanna." Disney+ also made the cut a second time thanks to "The Beatles: Get Back," the Peter Jackson-directed three-part documentary series about the making of the Beatles' 1970 album "Let It Be." For those still deciding if they want to dive into yet another Jackson project with a mammoth runtime, here's what /Film's Josh Spiegel wrote in his review:
There's a good chunk of fascinating footage here amidst the duller and flatter sections, or parts of sections. But "The Beatles: Get Back" only truly comes to life when the eponymous band performs, and it happens far less than you might want over the course of 8 hours.
However, /Film's Eric Vespe countered that the lengthy runtime is what makes it worth the watch.