True Story With Ed And Randall: Release Date, Cast, And More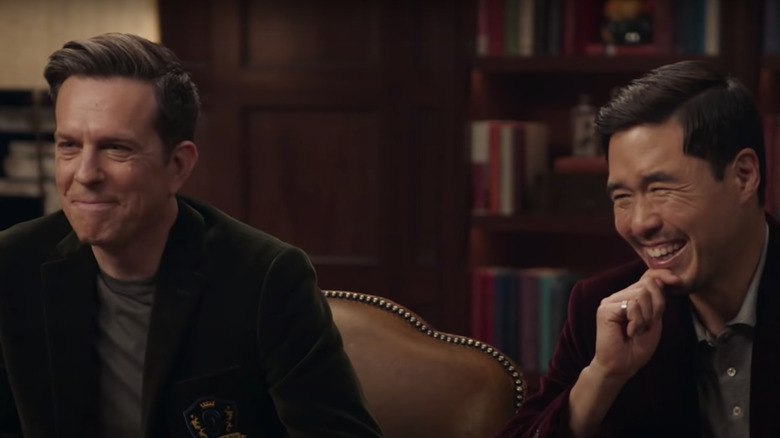 Peacock
(Welcome to ...And More, our no-frills, zero B.S. guide to when and where you can watch upcoming movies and shows, and everything else you could possibly stand to know.)
After the seven season run of the hybrid dramatization/improv comedy show "Drunk History," the forever-addictive nature of dramatized re-enactments on shows like "Sex Sent Me to the ER," and the comedic reactionary storytelling history podcast "The Dollop," Peacock's upcoming series "True Story with Ed and Randall" looks to marry the concepts by hearing real life stories and reacting to them in real time, while interspersed with dramatized re-enactments of the story at hand.
The art of storytelling is the basis of all forms of entertainment we enjoy today, and it's exciting to see a show really go back to the basics and allow regular people to share the stories that make their lives a little more interesting. Here's everything to know about "True Story with Ed and Randall" before the series debut.
True Story With Ed and Randall Release Date and Where You Can Watch It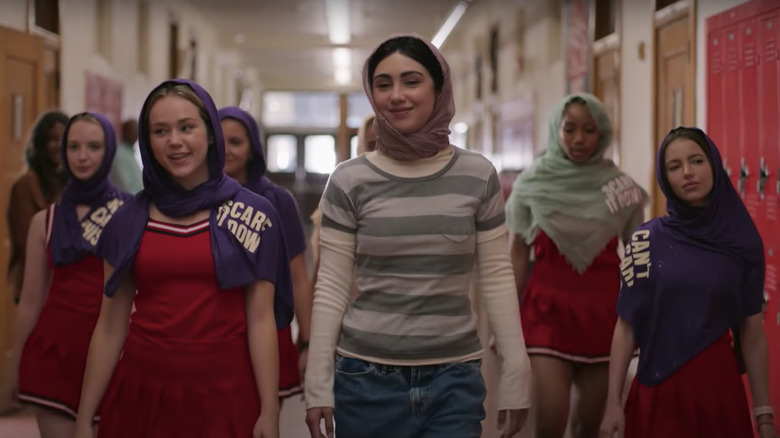 Peacock
Originally planned to air on NBC, the series now joins the roster of Peacock's original programming, and all six episodes will be available for streaming on January 20, 2022. Peacock has been riding the struggle bus in the streaming wars, but has consistently produced some of the best shows on television, even if the viewing numbers aren't there to back up the quality. With well-known names like Ed Helms ("The Office") and Randall Park ("WandaVision") as the hosts, hopefully this will inspire more people to subscribe to the streaming service to check it out.
What is True Story with Ed and Randall About?
The premise is pretty simple: ordinary people tell extraordinary tales to two funny hosts and then famous actors reenact moments of the story for dramatic emphasis. Check out the trailer above for additional footage and read the official synopsis below.
Ed Helms and Randall Park bring to life the best unheard true stories told by the very people who experienced them. The hosts meet everyday people who recount their amazing, surprising, funny and completely true stories, which are simultaneously re-created by a cast of top comedians and actors. The dramatized, cinematic reenactments bring a sense of the epic to these stories, giving regular people the biopics they rightfully deserve.
True Story with Ed and Randall Cast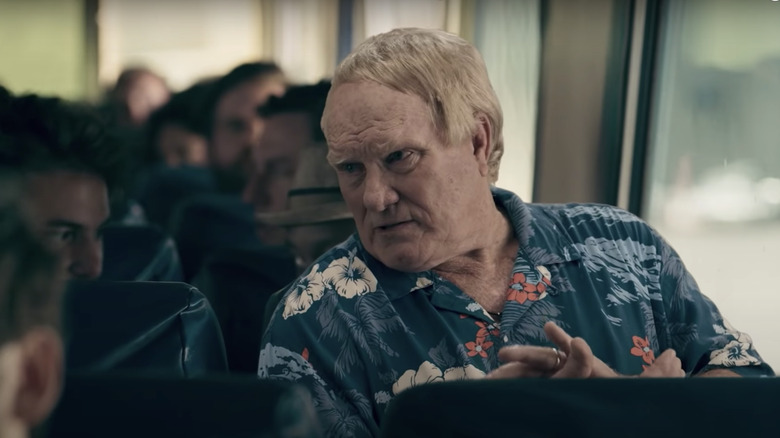 Peacock
As was prominently featured in the trailer, NFL Hall of Famer Terry Bradshaw will help bring the tale of sneaking into the Super Bowl to life, while a star-studded ensemble cast of players will show up to help tell the remaining stories. Guest stars for "True Story with Ed and Randall" include Terry Crews, Matt Walsh, Paul Scheer, Adam Pally, Rob Riggle, Maz Jobrani, Mindy Sterling, Shannon Woodward, Tichina Arnold, Tawny Newsome, Lauren Ash, Fortune Feimster, and Anders Holm.
True Story with Ed and Randall Director, Writer, And More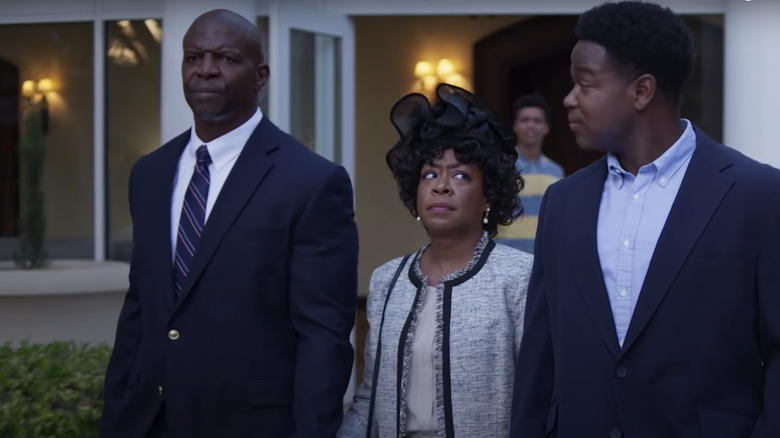 Peacock
"True Story with Ed and Randall" is executive produced by Tim Bartley, Hamish Blake, Andy Lee, Ryan Shelton, Ed Helms, Randall Park, Mike Falbo, Nicolle Yaron, and Tracey Baird, who will also serve as showrunner. The series is produced by Warner Horizon in association with Pacific Electric Picture Co. and Universal Television Alternative Studio. Jordan Rubin is listed as directing at least one episode, with Jenny Jaffe and Hunter Toro credited as writing at least one episode each.