The King's Man Star Harris Dickinson Reveals What Soldiers Really Wore Under Their Kilts [Exclusive]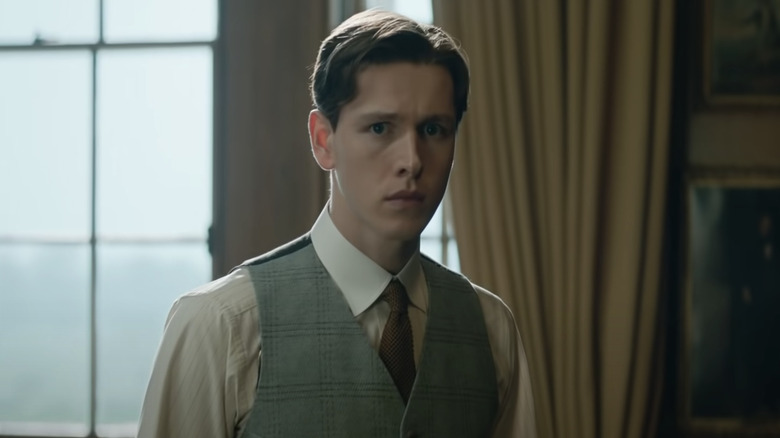 20th Century Studios
Director Matthew Vaughn's "The King's Man" is the third film in the ever-expanding "Kingsman" franchise, and the first spin-off and prequel. The film's star-studded cast includes Harris Dickinson, who plays Conrad Oxford, the son of Orlando Oxford (Ralph Fiennes), and Dickinson recently made time for an interview with /Film's Jeff Ewing, where he revealed that production on "The King's Man" saw him running through No Man's Land in a kilt.
The operative question is: What did soldiers in World War I (when "The King's Men" is set) really wear under their kilts? And when we say "under," that's not to say underneath, but rather below the kilts — on their legs.
The answer, of course, is leg warmers. Get your mind out of the gutter. Dickinson explained:
"The fight I had to do in No Man's Land was in the dark and everyone had to stay quiet, it was this standoff between the Germans and the British troops... Matthew made a decision to put us all in kilts, as certain regiments actually did... I later learned they actually fought in kilts and leg warmers... Doing a fight scene in that, you kind of can't take yourself too seriously because of what you're wearing. It's impossible to sort of walk around with a stiff upper lip in that sense. So, that was tough because my knees got scraped to pieces and I remember sending Matthew a picture at the end of that couple of weeks with my blistered knees and... almost like carpet burn, and the ripped skin off my knees. And I remember sending him a picture looking for a bit of sympathy, and he was just like, 'Ah, yeah. Well, you know, welcome to The Kingsman.'"
Going Commando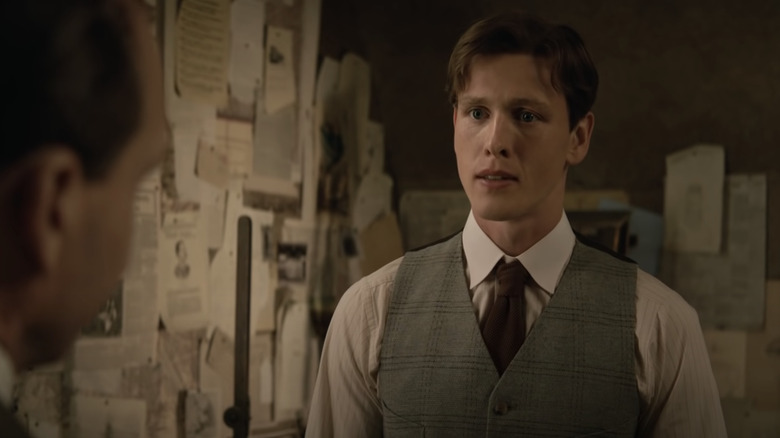 20th Century Studios
All this random talk of kilts brings to mind the Oscar-nominated films of 1995, like "Rob Roy" and "Braveheart," the latter of which featured a scene where Scots in kilts bend over and moon their enemy on the battlefield. Those guys went commando; they weren't wearing anything directly underneath their kilts. However, like Dickinson, they did appear to be wearing leg warmers below the knee.
The "Kingman" series began in 2014 with "Kingsman: The Secret Service" and continued in 2017 with "Kingsman: The Golden Circle." This new film, "The King's Man," was originally slated for 2019 but underwent numerous delays, in part because of the pandemic. It stars Fiennes and Dickinson, Gemma Arterton, Rhys Ifans, Djimon Hounsou, Matthew Goode, Tom Hollander, Daniel Brühl, and Charles Dance. Here's the synopsis:
As a collection of history's worst tyrants and criminal masterminds gather to plot a war to wipe out millions, one man must race against time to stop them. Discover the origins of the very first independent intelligence agency in The King's Man.
"The King's Man" is in theaters now.