Superhero Bits: Gearing Up For The Hawkeye Finale, Marvel Setting Up Eternals Vs. The Avengers & More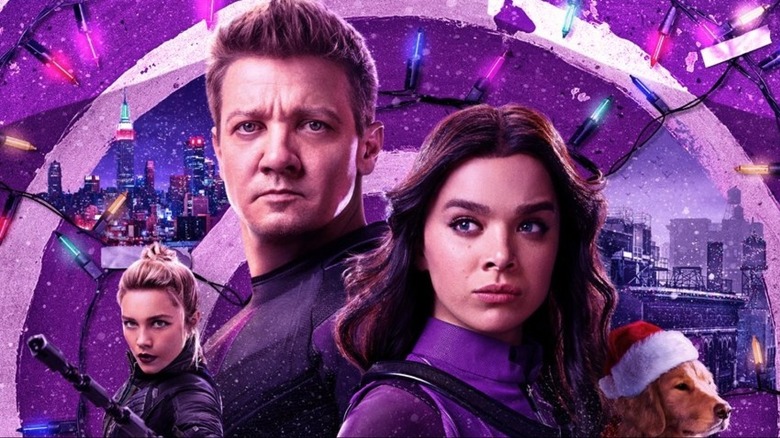 Marvel Studios
(Superhero Bits is a collection of stories, updates, and videos about anything and everything inspired by the comics of Marvel, DC, and more. For comic book movies, TV shows, merchandise, events, and whatever catches our eye, this is the place to find anything that falls through the cracks.)
In this edition of Superhero Bits:
The "Hawkeye" finale gets a poster
"Spider-Man: No Way Home" writers don't know what's next
Another Marvel Netflix star wants to return to the MCU
The Eternals are about to fight The Avengers
Beyond the Panels: Batman: One Dark Knight
DC has released a new edition of its "Beyond the Panels" series highlighting the new book "Batman: One Dar Knight." The three-issue miniseries hails from artist Jock, who discusses the comic, which recently released its first 48-page issue. Here's the official synopsis:
New York Times bestselling artist Jock (The Batman Who Laughs) discusses writing and drawing Batman: One Dark Knight, a three-issue, Prestige Plus limited series from DC Black Label. Follow Batman in each 48-page issue as he traverses block by block across a pitch-black Gotham City while dragging a highly difficult new villain to his permanent home at Blackgate Prison.
McFarlane Toys New Solar Suit Superman and General Zod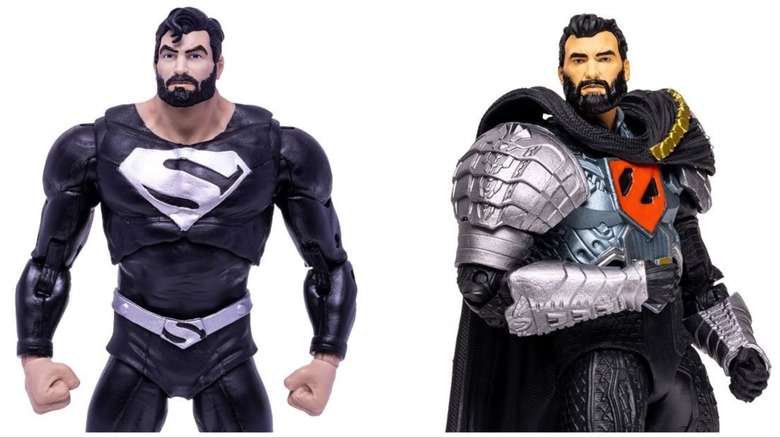 McFarlane Toys
The folks at McFarlane Toys have opened up pre-orders for both their Solar Suit Superman and General Zod from their DC Multiverse line, pictured above. They both retail for $19.99 and are not exclusive, so they will be available widely. They are expected to arrive in late first quarter of 2022, or early second quarter. For more details or for pre-order information, head on over to Toy Ark.
Eternals #10 Pits The Group Against The Avengers
Marvel Comics has released the above preview of the cover for "Eternals" #10, which is set to hit stands on March 9 and comes from writer Kieron Gillen and artist Esad Ribić. As we can see, the book seemingly sets up a big showdown between the Eternals and The Avengers, with Ikaris coming to blows with Captain Marvel. The publisher calls this, "the lead-in to the biggest Marvel Comics storyline of 2022." A brief logline was also provided, which reads as follows:
The Eternals are on a pilgrimage together. Well, depends on who you ask — for it's not so much a pilgrimage...and more like breaking and entering into Avengers Mountain. But what the Avengers don't know won't hurt them...right?
Look for the issue in March.
Venom: Let There Be Carnage Cletus & Eddie Featurette
The folks at Sony have released a brief new featurette for "Venom: Let There Be Carnage," which is currently available digitally and on Blu-ray/DVD. The video focuses on the relationship between Tom Hardy's Eddie Brock and Woody Harrelson's Cletus Kasady, aka Carnage. Here's the official synopsis for the sequel:
Eddie Brock is still struggling to coexist with the shape-shifting extraterrestrial Venom. When deranged serial killer Cletus Kasady also becomes host to an alien symbiote, Brock and Venom must put aside their differences to stop his reign of terror.
Hawkeye Finale Watchlist
The "Hawkeye" finale is just around the corner, with the much-anticipated episode set to premiere on Disney+ tomorrow. The folks at Marvel have released a fun little watchlist that recommends some titles to rewatch in anticipation of the show's final episode. Not coincidentally, most of these titles involve Jeremy Renner's Clint Barton. You probably won't have time for all of this between now and the finale, but an item or two might kill some time between now and then. Otherwise, you can always catch up on last week's episode Easter eggs.
Jessica Henwick Open to Returning In the MCU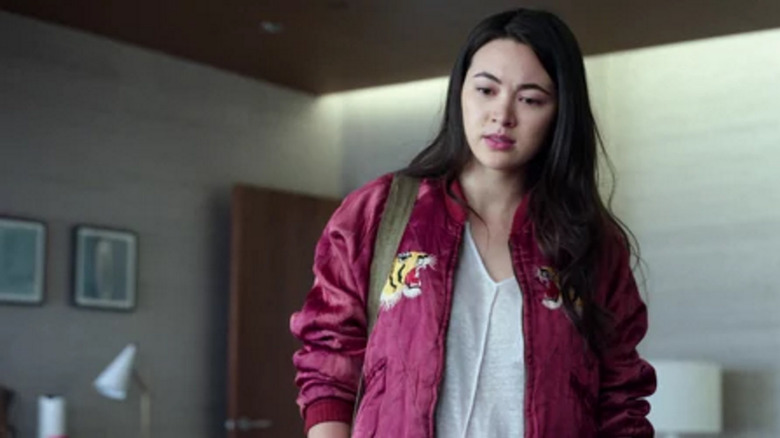 Netflix
We need to re-litigate "Iron Fist" and its place within the hierarchy of the Marvel shows that were produced by Netflix. Having said that, Jessica Henwick's Colleen Wing has long been viewed as a standout from the show, and with some of these characters making their way back into the MCU, the actress has chimed in on the topic. In an interview with Syfy Wire, the actress who can soon be seen in "The Matrix Resurrections" said she would be open to a comeback to the MCU:
"I'm so torn. On the one hand yes, because I loved her and I put so much work into her. And she is one of those characters I tried to protect so hard. I felt really passionate about her story. So yes. I would love to revisit her and get back into her head."
So there we have it. Make the call, if you please, Marvel Studios.
Andrew Garfield Is a Big Liar, a Compilation
Andrew Garfield denied repeatedly that he was in "Spider-Man: No Way Home" while the actor was promoting his Netflix movie "Tick Tick... BOOM!" A kindly individual on Twitter has cut together the above video going over some of the many times that Garfield, with full commitment, lied to our faces about it. Of course, the man did what he had to do, and what choice did he have? But still, his level of commitment to the bit is downright admirable in hindsight.
Spider-Man: No Way Home Duo Doesn't Know What's Next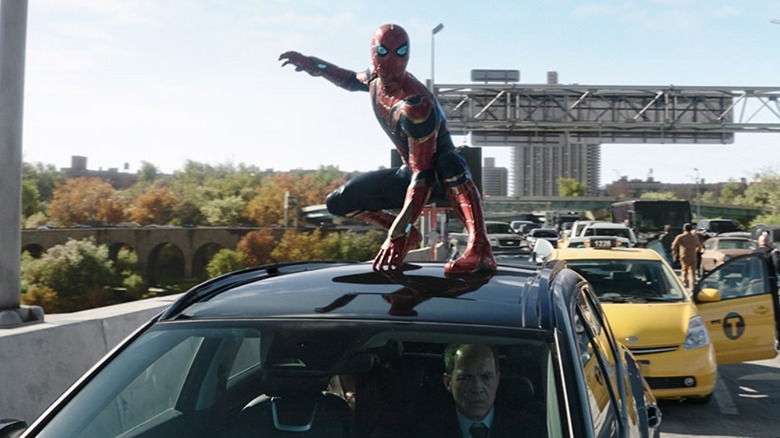 Sony Pictures
It certainly seems like "Spider-Man: No Way Home" won't be the end for this iteration of the webslinger. Be that as it may, writers Chris McKenna and Erik Sommers don't know what's happening next. In a recent chat they had with Fandom, the writers were asked about the future, and here's what Sommers said:
"This is one where we don't have to say that we're not allowed to say because we truly don't know. To my knowledge, I'm not aware of any future projects in the works. That doesn't mean they don't exist, but that's nothing that you know anyone has talked to Chris and I about. I certainly hope so. I love Tom [Holland] as Spider-Man. I hope there's more, and I would love nothing more than to be involved. But at this point, we don't know."
Even if they knew what was on deck, it's not as though the duo could say much, but that does at least sound genuine. We'll see what the future holds, especially after considering the unbelievable returns at the box office thus far.
Hawkeye Season Finale Poster
Lastly, today brings us a brand new poster for the upcoming season finale of "Hawkeye." Given what happened in the previous episode, a whole lot needs to happen in the finale installment. The poster highlights many of the characters that we've come to know, including Clint, Kate Bishop, Maya (AKA Echo), and Lucky the Pizza Dog. Though one particularly important character is missing, but we'll surely see more of him in the finale, which arrives on Disney+ tomorrow.