Spider-Man: No Way Home Made More Money On Monday Than Most Movies Make On Opening Weekend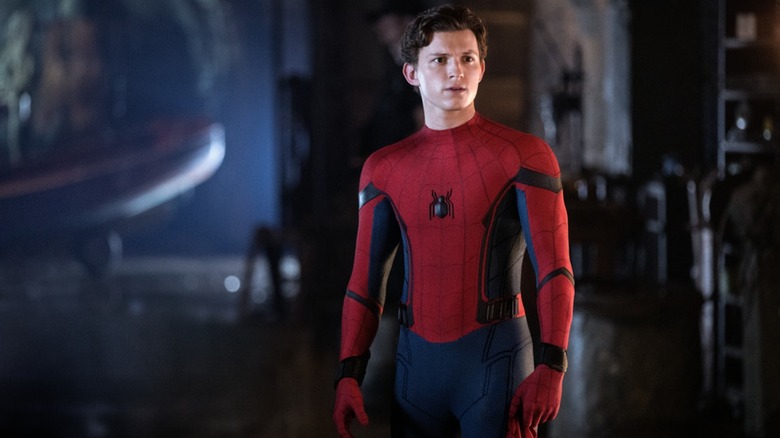 Marvel Studios / Sony
Spider-Man, Spider-Man, does whatever a spider can ... which is apparently kicking major box office booty. 
Sony and Marvel's "Spider-Man: No Way Home" obliterated the competition and broke some box office records with its weekend debut, becoming the second-biggest domestic opening of all time despite the raging Omicron variant of COVID-19. Including the numbers from Monday, "No Way Home" is looking at a cool $297.2 million 4-day domestic total. Considering J. Jonah Jameson paid Tobey Maguire's Peter Parker roughly $60 a pop (YOU'RE GETTING RIPPED OFF, PARKER!) for a photo of Spider-Man in "Spider-Man 2," that's uh, that's the equivalent of buying 4,953,334 photos of Spider-Man.
SPIDER-MAN: NO WAY HOME
$37.1M Monday Estimate
$297.2M 4-Day Domestic Total#SpiderMan #NoWayHome #SpiderManNoWayHome #Marvel #MCU #NoSpoilers #BoxOffice

— Boxoffice Pro (@BoxOffice) December 21, 2021
The film's debut comes in second only to "Avengers: Endgame," which was (until the re-release of James Cameron's "Avatar" in China) the highest-grossing film of all time. The pandemic has had a massive impact on every movie released this year, with the exception of superhero films that seem to be pandemic-proof. "Shang-Chi and the Legend of the Ten Rings" was the current front-runner for the highest-grossing film of the year at $224 million at the end of its theatrical run, a number "No Way Home" shattered after a single weekend. Early estimates predicted the film would pull in somewhere around $253 million at most, but we should never underestimate the power of a universally beloved superhero with a consistently good storyline and starring one of the most well-liked actors in the industry.
If You Build a Spider-Man, They Will Come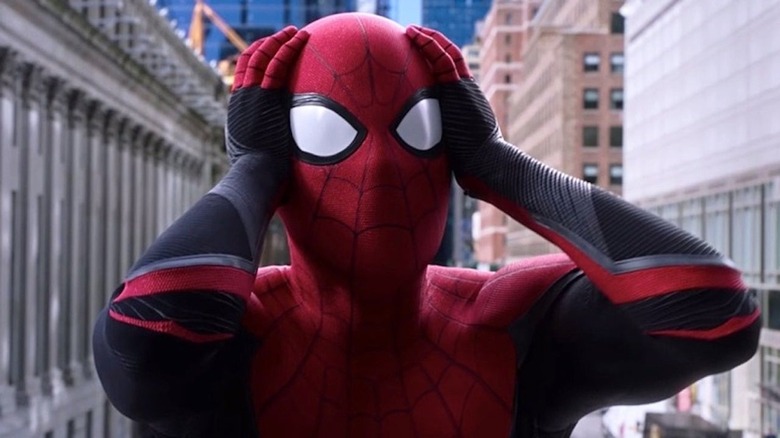 Marvel Studios / Sony
Every time a movie has underperformed in 2021, the first response has been to blame the pandemic. The looming threat of exposure to COVID-19 is an obvious factor, but "Spider-Man: No Way Home" is proof positive that people are willing to take the risk if the film is something they're passionately into. As much as I personally wish "West Side Story" was performing better so they'll greenlight more vividly huge movie musicals, I'm not going to kid myself and act like the rest of the general public feels as passionately about them as I do. The average movie-goer isn't going to take the risk to watch street gang dance fighting in the theater, but they will turn out to watch Alfred Molina return as Doc Ock and duke it out with Tom Holland's Peter Parker.
Before "No Way Home," became the king of the box-office hill, the biggest opening weekend since the start of the pandemic belonged to "Venom: Let There Be Carnage," a series tangentially related to the "Spider-Man" multiverse which took home $90 million its opening weekend or 1,500,000 photos of Spider-Man. The message is clear — people are crazy about that Spider-Man. Crazy enough to risk their lives to see him web-sling on the big screen. 
That's a great power, so here's hoping fans are holding up their end of the deal and showing great responsibility by showing up masked and vaxxed.