MCU Dad Kevin Feige Doesn't Want To Put Spider-Man Fans Through 'Separation Trauma' Again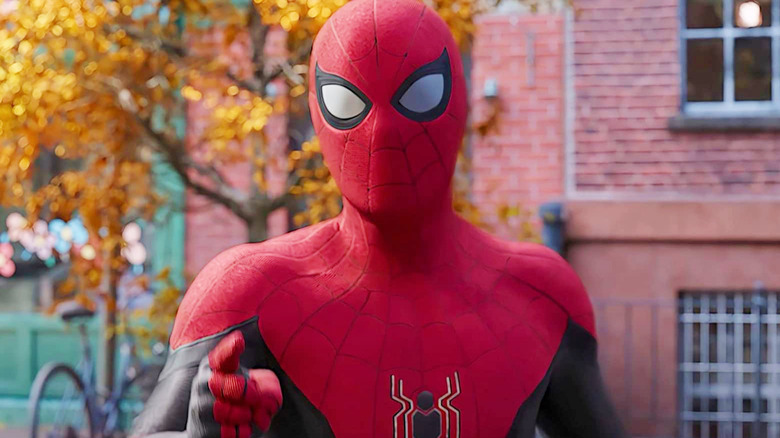 Sony
With Sony and Marvel Studios riding high on the success of "Spider-Man: No Way Home" and its record-breaking opening at the box office, it's easy to forget they nearly parted ways two years ago before working out a new agreement to share the screen rights to the web-slinger. Steadfast "Spider-Man" producer Amy Pascal recently indicated that history wouldn't repeat itself by claiming the two studios have already begun working on a new Spidey trilogy starring "No Way Home" lead Tom Holland. However, Sony Pictures chairman and CEO Tom Rothman hit the brakes shortly after that, suggesting Holland's future as the superhero is not yet a given.
As highly unlikely as it is that Sony and Marvel Studios would go through another much publicized breakup like last time, Marvel Studios President and Chief Creative Officer Kevin Feige has come out and assured the New York Times that all involved parties won't let that happen. Here's his direct quote on the subject:
"Amy and I and Disney and Sony are talking about — yes, we're actively beginning to develop where the story heads next, which I only say outright because I don't want fans to go through any separation trauma like what happened after 'Far From Home' [the previous Spider-Man movie, in 2019]. That will not be occurring this time."
The Future of the Live-Action Spider-Verse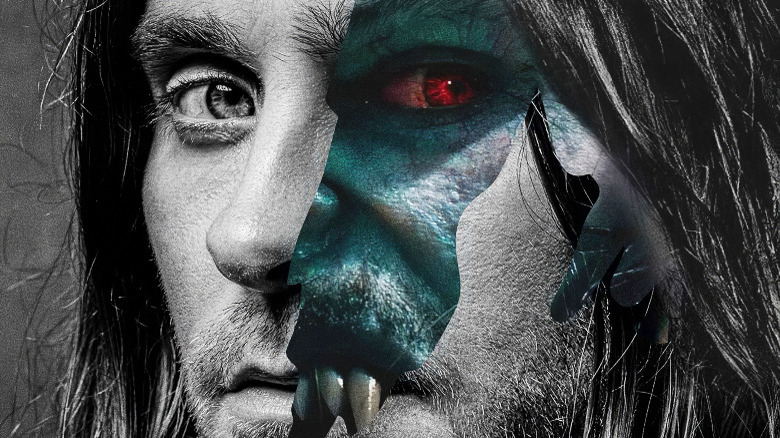 Sony
Whatever comes next for Holland after "No Way Home," Sony is already moving full speed ahead with an entire universe of live-action films based on ancillary characters from Marvel's "Spider-Man" comic books, along with the developing "Venom 3."
Up first is "Morbius," a movie starring Jared Leto as Michael Morbius, a scientist who accidentally turns himself in a vampire-like being while trying to cure his rare blood disease. "Morbius" was originally slated to reach theaters before "Venom: Let There Be Carnage" and "No Way Home," but wound up being delayed multiple times by Covid and will now open on January 28, 2022. And while its trailers have confirmed the film will feature an appearance by Michael Keaton as Vulture (or, at least, some variant of the character) from "Spider-Man: Homecoming," it's unclear if "Morbius" will address the chaos in the multiverse after "No Way Home."
Other non-animated Spidey spinoffs, like the "Kraven the Hunter" movie starring Aaron Taylor-Johnson, are still more than a year away. By the time they arrive, though, audiences ought to have a clearer picture of how Holland fits into Marvel Studios and Sony's Spider-plans.
"Spider-Man: No Way Home" is now playing in theaters.