Is There A Matrix Resurrections Credits Scene? A Spoiler-Free Guide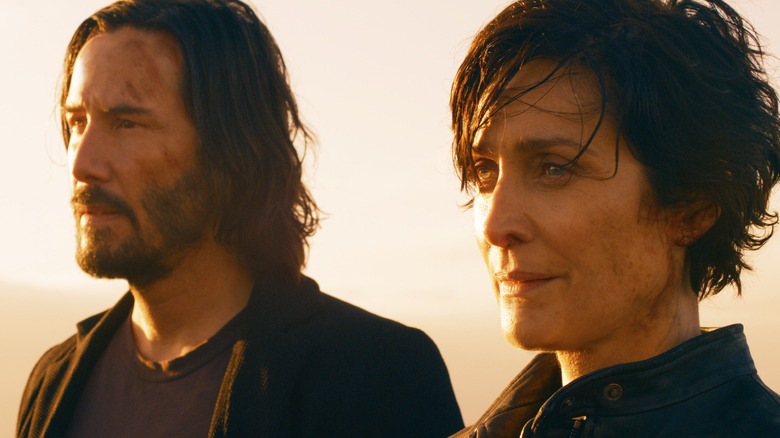 Warner Bros.
It's time to take the red pill again. "The Matrix" franchise is making its long-awaited return with "The Matrix Resurrections," the fourth live-action entry in the trippy sci-fi property and the first directed by Lana Wachowski without her sister and "The Matrix" co-creator, Lilly Wachowski. Don't let that put you off, though: early buzz suggests "Resurrections" is as outlandish and dazzling as anything the Wachowkis siblings have made together, taking on modern reboot culture and the nostalgia that fuels so many sequels these days and flipping them on their head. But, really, would you expect anything less?
"The Matrix Resurrections" will be the last Warner Bros. film to debut day-and-date in theaters and on HBO Max in 2021, as well as for the foreseeable future. However, much like "Dune," odds are good that many people are planning to catch this one on the big screen (preferably IMAX), even with the option to watch it at home. Whichever way you intend to check it out, you may be wondering: is there a credits scene to look out for? Fear not, for we have a spoiler-free answer to that question.
Yes, There Is a Post-Credits Scene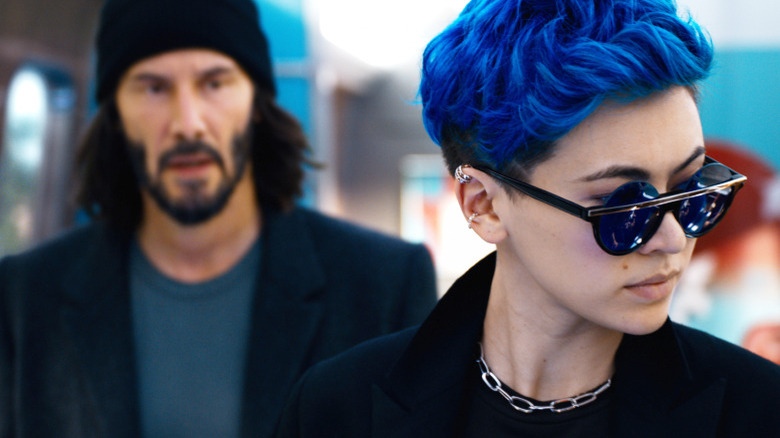 Warner Bros.
While there's no mid-credits scene, there is a post-credits scene attached to "The Matrix Resurrections." That being said, it's effectively a gag scene and not a vital MCU-style stinger that sets the stage for a future sequel or spin-off (although the MCU isn't above joke-y credits scenes either).
Mind you, that doesn't mean there won't be a "Matrix 5" or some other continuation of the franchise down the line (be it a prequel movie, TV series, or an anthology film in the vein of "The Animatrix"). In this case, though, you don't need to worry about missing some pivotal teaser if you have to leave your screening before the credits are done. It's a fun gag all the same, so you might as well either stick around for it — or, if you're seeing "Resurrections" in a theater, take your bathroom break (if needed) when the credits start, then come back.
"The Matrix Resurrections" begins playing in theaters and streaming on HBO Max (for a limited period of time) on December 22, 2021.