Here's Why Director Lilly Wachowski Didn't Return For The Matrix: Resurrections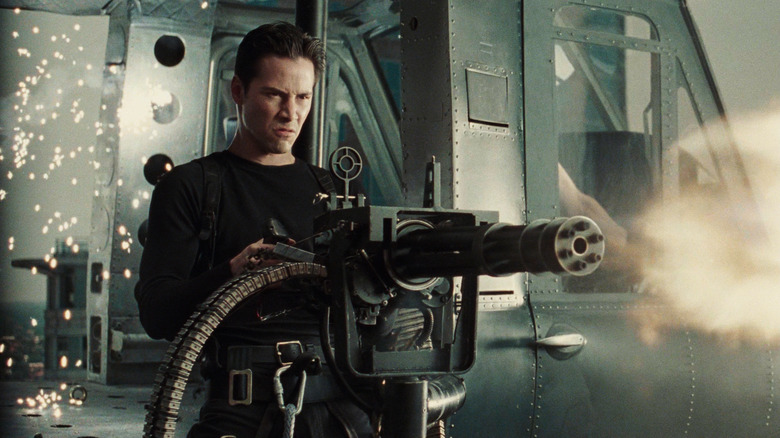 Warner Bros.
Some great sibling directorial teams have been going their separate ways as of late: first, there were the Coen Brothers, and now the Wachowski Sisters, Lana and Lilly. The fourth "Matrix" movie announced its official title this week, "The Matrix: Resurrections," and it also debuted some trailer footage at CinemaCon. However, you won't see Lilly's name attached to the film, and now we have a better understanding of why.
The Wachowskis co-directed the first three "Matrix" movies and have/had been a filmmaking team since 1996 when they made their first feature, "Bound." Their last movie together was "Jupiter Ascending" in 2015, but they've kept busy on the small screen since then with the Netflix series "Sense8." Lilly has also been doing some writing and showrunning on Showtime's "Work in Progress," which just started airing its second season this week.
To promote "Work in Progress," Lilly appeared in a TCA (Television Critics Association) panel on Wednesday, where she addressed her lack of involvement in "The Matrix Resurrections." The Wrap reports that "she hasn't spoken with Lana since work on 'The Matrix' sequel was completed and replied 'Who knows' when asked if she would collaborate with her sister again in the future."
It's unclear if the sisters had some sort of falling out or have just been busy with different projects. Read what else Lilly had to say about "The Matrix Resurrections" below.
"That [Idea] Was Expressly Unappealing"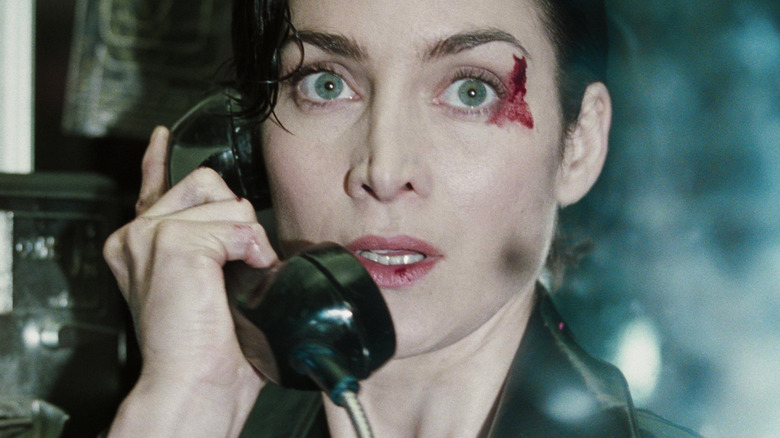 Warner Bros.
To provide a bit of context: Lilly came out as a trans woman in 2016. She also spoke in the panel about her parents dying, so that is what she is referring to in the below quote. 
Here's what she had to say about not being involved in "The Matrix: Resurrections":
"There was something about the idea of going backwards and being a part of something that I had done before that was expressly unappealing. Like, I didn't want to have gone through my transition and gone through this massive upheaval in my life, the sense of loss from my mom and dad, to want to go back to something that I had done before and sort of walk over old paths that I had walked in, felt emotionally unfulfilling and really the opposite. Like I was going to go back and live in these old shoes in a way. And I didn't want to do that."
Honestly, with so many movies and TV shows trading on nostalgia for known properties these days, it's somewhat refreshing to hear a filmmaker talk about moving forward and not going backward. 
It's too early to judge "The Matrix: Resurrections"; we haven't even seen the first trailer for it. Based on the description of it at CinemaCon, however, it does sound like this thing could be going the "The Force Awakens" route and essentially remaking parts of the first "Matrix" movie.
"Work in Progress" is currently airing on Showtime. "The Matrix: Resurrections" arrives in theaters and on HBO Max on December 22, 2021.