Spider-Man: No Way Home Swings In With Heroic $50 Million Thursday Preview Box Office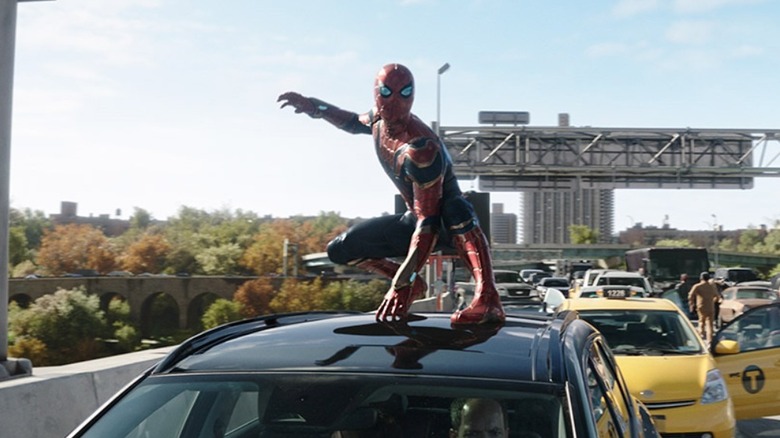 Sony Pictures
"Spider-Man: No Way Home" is here not only to save the Marvel multiverse, but to save the box office as well. Indeed, it had been quite apparent for weeks that anticipation on the part of moviegoers for this one was big — and not just by pandemic standards. Now, with the Thursday preview numbers coming in, it's clear that this is going to be the biggest blockbuster we have seen in a very, very long time.
According to Variety, director Jon Watts' "No Way Home" earned a super-heroic $50 million in Thursday night previews. That is more than many major blockbusters made during the entirety of their opening weekends this year, just to provide some context. This is massive. It is the third-highest preview number ever recorded, behind only "Avengers: Endgame" ($60 million) and "Star Wars: The Force Awakens" ($57 million). It's also worth pointing out that "Endgame" opened to an all-time record $357 million following that preview, and "The Force Awakens" pulled in just shy of $248 million, good for the third-best ever.
Right now, the third solo "Spider-Man" flick starring Tom Holland as Peter Parker is expected to pull in, on the low-end, $150 million, with $180 million at the top-end of current predictions. That being said, given the insanely strong preview numbers, if that holds throughout the whole weekend, we could (and I stress could) be looking at a $200 million opening. Considering that the biggest opening weekend of the pandemic era was $90 million, posted by "Venom: Let There Be Carnage," that would be utterly insane.
On a Record-Smashing Pace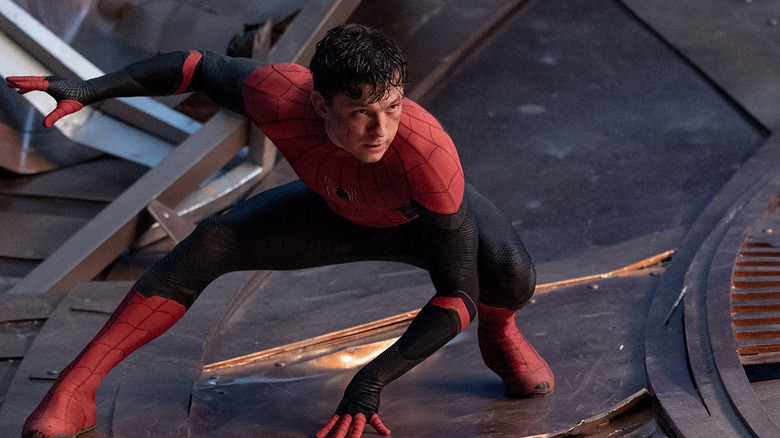 Sony Pictures
Let's just say for the sake of argument that the movie comes in on the low-end of expectations right now. We have to go back to "Captain Marvel" in March 2019 ($153 million) to find a comparably huge opening weekend. To further illustrate how big these numbers are, the current domestic box office champion for the year is "Shang-Chi and the Legend of the Ten Rings," which earned, in total, $224.5 million. "Spider-Man" could make that much before next weekend, if not sooner.
Sure, there is a cynical way to look at this, as superhero movies are seemingly the only things that can make big money right now at the box office right now, while movies like "West Side Story" bomb. But up until now it truly didn't even seem like an opening weekend of this size was even possible anymore, given how slow and uneven the recovery for the movie industry has been. At the very least, it demonstrates a willingness for a whole lot of moviegoers to get off the couch and go to the theater, if the occasion calls for it. There is hope.
"Spider-Man: No Way Home" is in theaters now.
For the first time in the cinematic history of Spider-Man, our friendly neighborhood hero's identity is revealed, bringing his Super Hero responsibilities into conflict with his normal life and putting those he cares about most at risk. When he enlists Doctor Strange's help to restore his secret, the spell tears a hole in their world, releasing the most powerful villains who've ever fought a Spider-Man in any universe. Now, Peter will have to overcome his greatest challenge yet, which will not only forever alter his own future but the future of the Multiverse.