Killing Eve Season 4 First Look: The Final Season Is All About Eve (And Villanelle)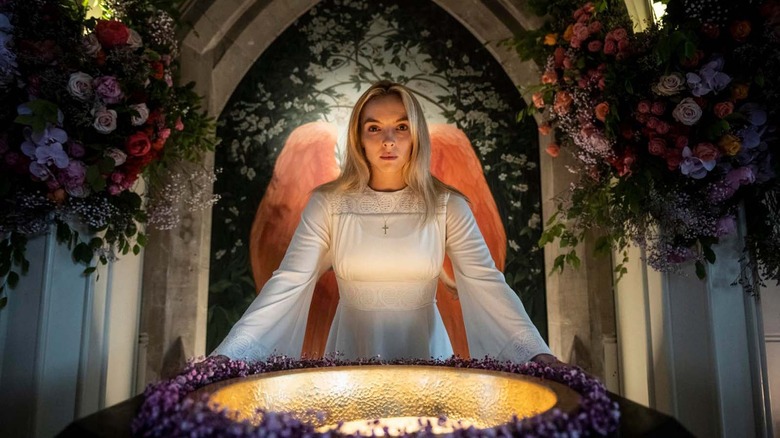 BBC America
"Killing Eve" may be coming to an end (YES, I HAVE CRIED ABOUT IT!), but after a nearly two year wait from the end of season 3, the fourth and final season is finally on the horizon. The creators have released a short teaser and it looks like season 4 is going to burn it all down, especially Villanelle's pink Molly Goddard dress from season 1. This is the loudest gasp I've had over a show destroying a high-price fashion piece since Carrie's shoes in "And Just Like That..." In addition to the teaser, "Killing Eve" has also dropped some exclusive first looks at the show's final chapter, which will debut on February 27, 2022 on BBC America with the following episodes airing weekly on AMC the following day.
The season will also begin streaming a week early on AMC+ beginning February 20, 2022.
Killing eve (2018-2022) pic.twitter.com/25V9dvDkjG

— Ellie 🎄 // (@villanelIiee) December 16, 2021
The first images of everyone's favorite co-dependent duo of Sandra Oh's intelligence agent Eve (Sandra Oh) and the relentless and irresistible assassin Villanelle (Jodie Comer) show a fascinating arc change for the two, with Eve going on full revenge mode and Villanelle looking to the church to prove she's more than just her criminal reputation. Season 3 ended with the duo recognizing that leaving the other in the past was impossible, so it asks the question: are they making these changes for themselves, or for each other?
Eve's Out For Revenge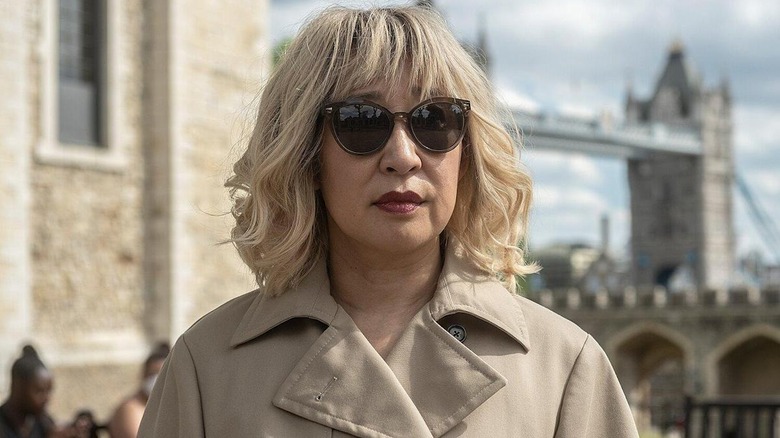 BBC America
Following the tradition of each season having a different lead writer, Laura Neal ("Sex Education," "Secret Diary of a Call Girl") picks up the mantle following Phoebe Waller-Bridge ("Fleabag"), Emerald Fennell ("Promising Young Woman"), and Suzanne Heathcote ("See"). As far as the rest of the crew is concerned, now that Paul is dead, Carolyn is doing everything she can to track down The Twelve and figure out who put a hit out on her son, Kenny. According to the official press release, "this season follows our extraordinary women, each driven by passion, revenge, and obsession, building towards a messy, nuanced, and totally glorious series finale."
"Eve and Villanelle, having left each other in total turmoil on Tower Bridge at the end of season 3, are thrown into season 4 trying to figure out what they mean to each other and what their lives now stand for," said executive producer Sally Woodward Gentle to Entertainment Weekly. "And while Carolyn has shot a man in cold blood, she is trying to find out who is responsible for the hit on her son. This one is going to be a lot more personal and passionate than the seasons before."
Excuse me, Sally ... more personal and passionate? I guess we should start fanning ourselves now.