Peloton Stock Drops After Fictional Character's Death By Peloton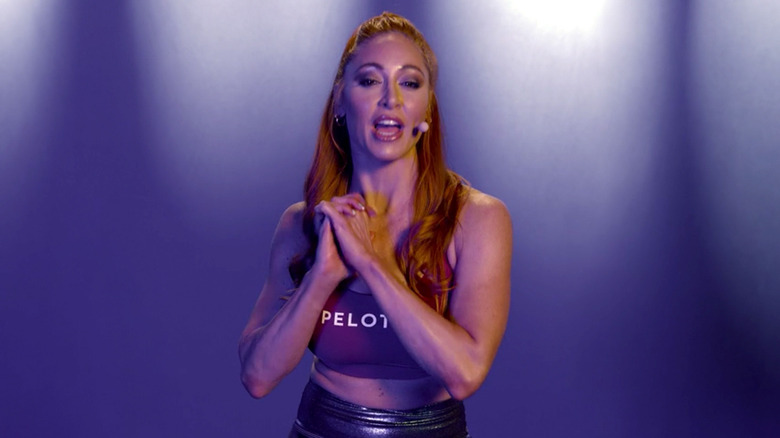 HBO Max
This article contains major spoilers for the first two episodes of HBO Max's "And Just Like That..." you have been warned.
The next time someone tries to argue that entertainment and pop culture don't have any influence on the way we live our day-to-day lives, feel free to send them this article and tell them to hush. Typically, product placement is super-beneficial for said product in popular shows and movies (think Reese's Pieces and "E.T.: The Extra-Terrestrial"), but the inclusion of Peloton in the first two episodes of "And Just Like That...," the limited series continuation of the "Sex and the City" franchise, did the exact opposite. In the first episode, a beloved character dies of a heart attack after a 45-minute workout, reaching the milestone of their 1,000th Peloton ride. Following the show's debut, shares of Peleton fell by 11.3%. Peloton stocks have continued to tumble, dropping an additional 5% as of midmorning trading.
Similarly to the way Crock-Pot had to issue a statement following an unexpected product-related-fictional-character death on the show "This is Us," Peloton has been on serious damage control over the last 24-hours. The company had approved the show's use of the bike as well as a cameo from Peloton cycling instructor Jess King as the fictional "Allegra," but claims that HBO never told them that [SPOILER ALERT! LAST WARNING!] the husband of Carrie Bradshaw (Sarah Jessica Parker), Mr. Big (Chris Noth), was going to die immediately following his workout. "And just like that," Carrie says, "Big died."
Cue the dropped jaws.
Did the Peloton Bike Really Kill Him?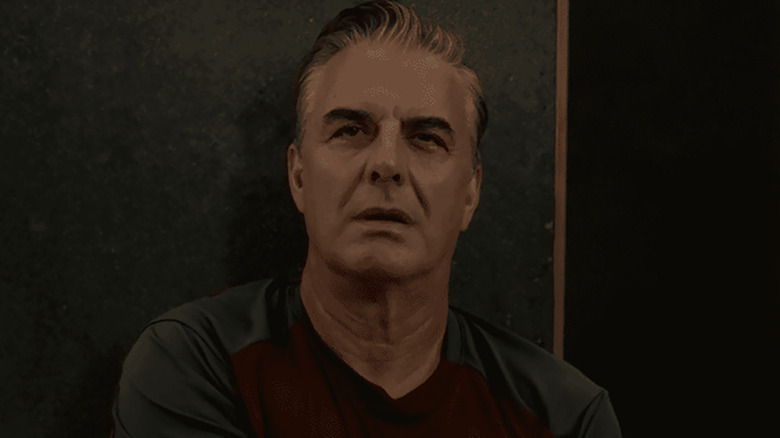 HBO Max
No, the Peloton bike didn't directly kill John James "Mr. Big" Preston, it's just a tragic issue of circumstance. Just before Big took his final ride, he was seen enjoying a cigar, which we all know is a serious health risk, especially for someone like Big, who was well into his late 60s.
"I'm sure 'SATC' fans, like me, are saddened by the news that Mr. Big dies of a heart attack," cardiologist Dr. Suzanne Steinbaum, a member of Peloton's health and wellness advisory group, said in the company's official statement to The Los Angeles Times, continuing:
Mr. Big lived what many would call an extravagant lifestyle — including cocktails, cigars, and big steaks — and was at serious risk as he had a previous cardiac event in season 6. These lifestyle choices and perhaps even his family history, which often is a significant factor, were the likely cause of his death. Riding his Peloton Bike may have even helped delay his cardiac event.
Peloton is definitely not fully to blame, especially because instead of calling an ambulance using the phone that was RIGHT NEXT TO THEM THE WHOLE TIME, Carrie was holding Big in her arms, poetically ruining her Manolo Blahnik wedding shoes, and calling him by his real name. Look, she was in shock and I'm not about to shame a woman in complete duress, but I also cannot believe that these two didn't also invest in an Amazon Alexa during the pandemic which could have called for her, either.
And Just Like That Immediately Defends Peloton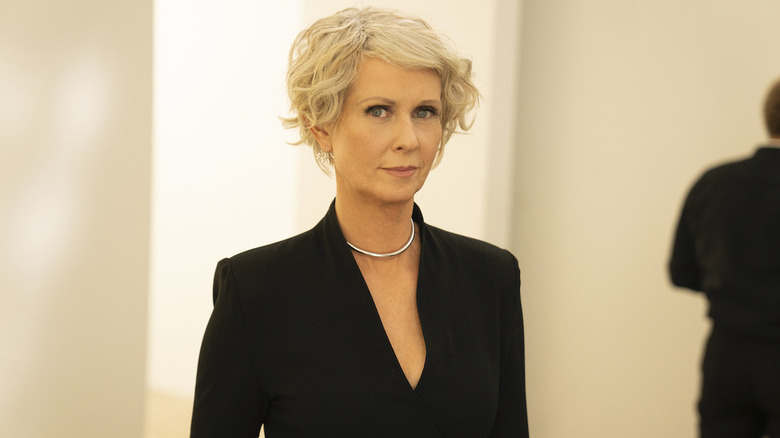 HBO Max
Carrie's last words to Big are even centered around the Peloton, "Tell that whore Allegra I said bye," she playfully jokes about her husband's parasocial relationship with a fitness guru living in his bike screen. Well, other than her panicked cries as he later dies in her arms, their final loving, living moment was making a crack at the Peloton.
Perhaps people were so heartbroken over the death of Big that they chose not to watch the following episode, or perhaps it's because people have a tendency to not to pay attention to the full picture, but episode 2, "Little Black Dress," centers on Big's funeral and features a scene with Miranda and Steve discussing Big's pandemic addiction to the luxury fitness item. Steve questions why Big was ever on the bike in the first place, and Miranda rebuffs him and mentions, "He got the OK from his cardiologist. Exercise is good for the heart." I guess that part of the conversation was completely ignored by those panic selling their Peloton shares in the wake of the episode.