The MacGruber Creators Tried Really Hard To Get Christopher Nolan To Direct An Episode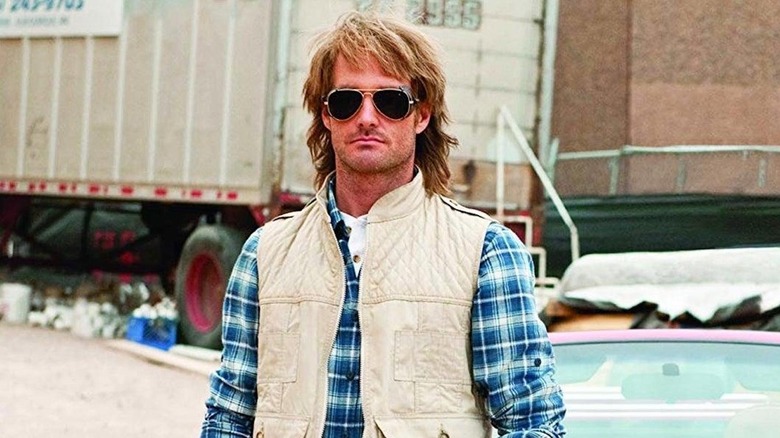 Universal Pictures
One of the most delightful film industry revelations in recent memory was when we found out that the super serious, always-in-a-suit respectable filmmaker Christopher Nolan was a massive fan of the vulgar, absurd, and, yes, hilarious "MacGruber." 
That follows an interesting pattern of highly respected directors loving stuff that most critics would turn their noses up at. Terrence Malick is one of the most artsy-fartsy directors around, but he loves "Zoolander." Alfred Hitchcock notoriously adored "Smokey and the Bandit," and Stanley Kubrick himself was revealed to be a big fan of "White Men Can't Jump." 
Here's a dirty secret: most great filmmakers just love movies. And most of them approach a film on its own terms, not demanding that every single thing they see rise to the level of great art. We all love our own elevated art type movies, but real cinephiles love all grades of films, from A to Z.
As you may know, "MacGruber" is returning in his own streaming series for NBCUniversal's Peacock streaming service, and director Jorma Taccone recently revealed his relentless plans to bring "The Dark Knight" director into the fold.
Rippin' Throats
In an interview with Collider, Jorma Taccone breaks down a run-in he had with Nolan at an event where he confirmed the A-list director was indeed a fan of "MacGruber," and then he proceeded to hound the poor man to take part in some way in the show.
One idea included jokingly opening an episode with a "Directed By Christopher Nolan" title card that included an asterisk that would pay off at the end of the episode with a "*not actually directed by Christopher Nolan" card. Another hopeful option was having Nolan make a cameo where he gets his throat ripped out by MacGruber.
Unsurprisingly, Nolan declined these invitations. But Taccone doesn't seem to be too shaken up by that, because he goes on to say if they get a second season, he's going to keep pressuring Nolan for that throat-ripping cameo. He called it "peer-pressuring via the press."
So that means it's time to launch a Change.org petition to add further pressure for Nolan to appear in season 2 of "MacGruber." We'll have to negotiate with Nolan about taking off his scarf to perform this scene, but I think we can strike a deal that will make everyone happy.
"MacGruber" debuts on Peacock starting on December 16, 2021 with all eight episodes available right away. The show brings back the film's starring trio of Will Forte, Kristen Wiig and Ryan Phillippe. Joining them are Billy Zane as the new bad guy, Enos Queeth, Laurence Fishburne is filling in the Powers Booth role from the film, and Sam Elliott has a key role as well.