Upcoming George Clooney Movies To Keep On Your Radar
Universal Pictures
(Welcome to On Your Radar, a series where we take a look at what's next for the biggest actors and filmmakers, and why you should be excited...or not.)
As actor, producer, and director over the years, the multi-hyphenate A-lister George Clooney simply couldn't settle for being one of the most handsome men alive. No sir, he had to go ahead and add all sorts of prestigious industry titles to his star-making acting day job that only further established him as one of the greatest leading men in the business and a creative with an eye for the most interesting and personal projects. Now, that's not to say there haven't been some notable swings and misses mixed into that decades-long career, of course. I don't think anyone out there would disagree that his acting has yet to be surpassed by his directing, despite his past successes with 2002's "Confessions of a Dangerous Mind" and "Good Night, and Good Luck." in 2005.
In any case, after directing and starring in Netflix's "The Midnight Sky" in 2020, Clooney is set to appear on both sides of the camera in the coming years.
The Tender Bar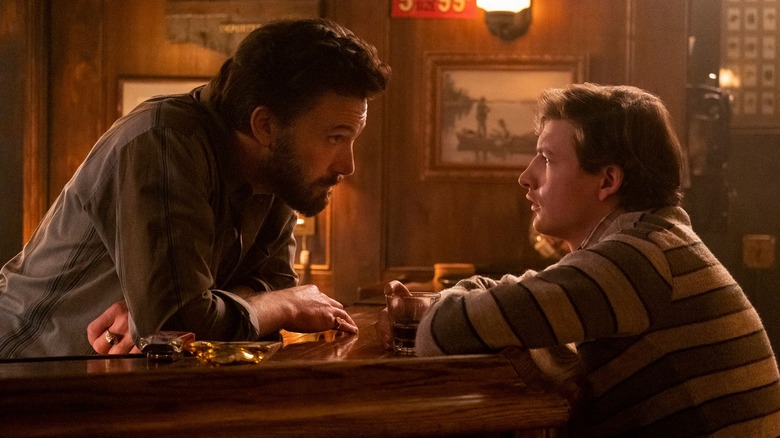 Amazon Studios
Clooney's latest directorial effort, "The Tender Bar," is right around the corner. But remember what I said earlier about the struggles he's encountered while sitting in the director's chair? Well, that doesn't appear to be changing much with his latest. According to Chris Evangelista's review for /Film that was published this week:
"It's not so much that Clooney is bad at directing. It's more that he doesn't seem to have anything to say. That might be fine if Clooney were operating as a journeyman; a hired-gun brought in by studios to do a serviceable job. But it's clear Clooney feels like he's an artist, and good art needs to say something; anything, really. And Clooney doesn't seem to grasp that. The filmmaker's latest, 'The Tender Bar,' might be his most lifeless, pointless entry yet."
"The Tender Bar" is based on a coming-of-age memoir by writer J.R. Moehringer, starring Ben Affleck, Tye Sheridan, Christopher Lloyd, and Lily Rabe. The film is set to arrive in theaters in limited release on December 17, 2021 and nationwide on December 22, 2021. Viewers from home can look forward to its streaming debut on Amazon Prime Video on January 7, 2022. Check out the synopsis below.
"The Tender Bar" tells the story of J.R. (Sheridan), a fatherless boy growing up in the glow of a bar where the bartender, his Uncle Charlie (Affleck), is the sharpest and most colorful of an assortment of quirky and demonstrative father figures. As the boy's determined mother (Rabe) struggles to provide her son with opportunities denied to her — and leave the dilapidated home of her outrageous if begrudgingly supportive father (Christopher Lloyd) — J.R. begins to gamely, if not always gracefully, pursue his romantic and professional dreams — with one foot persistently placed in Uncle Charlie's bar.
Ticket to Paradise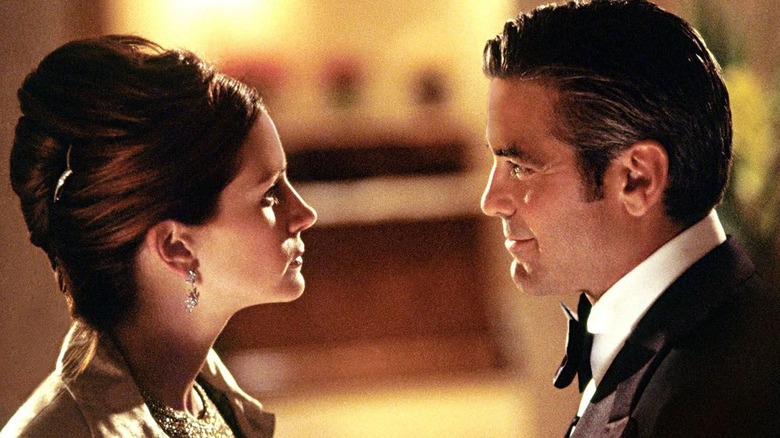 Warner Bros.
When you think of George Clooney and Julia Roberts, the first thing to come to mind is very likely the Steven Soderbergh classic "Ocean's Eleven." With all due respect to "Money Monster," of course, but the facts are the facts! In any case, both stars have starred in several romantic comedies before, but just not with each other — though we're very much open to arguments from the cheap seats that "Ocean's Eleven" should definitely count in that department. The reunion of the two Oscar-winners is sure to draw eyeballs in "Ticket to Paradise," coming from director Ol Parker ("Mamma Mia! Here We Go Again"), who co-writes along with Daniel Pipski. Clooney and Roberts will play "a divorced couple that teams up and travels to Bali to stop their daughter from making the same mistake they think they made 25 years ago." Look for "Ticket to Paradise" to arrive in theaters on October 21, 2022.
Untitled George Clooney/Brad Pitt Thriller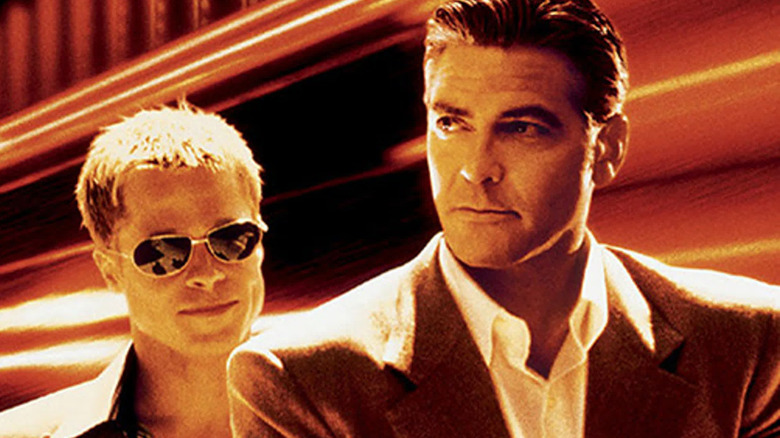 Warner Bros.
Speaking of "Ocean's Eleven" reunions, this next one brings together genuine movie stars — a rarity in this increasingly franchise-focused marketplace — in George Clooney and Brad Pitt for the first time since 2007. This throwback to old school Hollywood was reportedly the subject of a heated bidding war before ultimately landing with Apple, to the disappointment of contenders such as Sony, Lionsgate, Apple, Netflix, Amazon, Annapurna, Universal, MGM, and Warner Bros. Jon Watts, director of the recent Marvel/Sony trilogy of "Spider-Man" films, is set to helm this currently untitled original film that has been described to follow "two lone wolf fixers assigned to the same job." Pitt and Clooney placed in adversarial roles in their highly-anticipated reunion? Yeah, sign me up. No release date has yet been announced as of the time of this writing.
The Boys in the Boat
Viking Press
Thus far, George Clooney has never boxed himself in to any one type of role or, as a director, any one kind of film. This versatility brings us to this next project, which sees Clooney return to directing duties for "The Boys in the Boat." This straightforwardly-titled film is based on the novel of the same name by Daniel James Brown, which details the true story of the 1936 American rowing team winning gold at the Berlin Olympics. The script comes from Mark L. Smith, known for writing "The Revenant." Though little is known about the production so early in its development, Callum Turner has been chosen to star as, presumably, the main character of the novel, Joe Rantz. Unlike with "The Midnight Sky," Clooney isn't expected to pull double duty as actor on this project. More casting details have yet to be officially confirmed and, given Clooney's prior commitments to directing "The Tender Bar," it's likely that this film is still a few years away from coming to a screen near you.