14 Movies Like Good Will Hunting That Will Tug At Your Heartstrings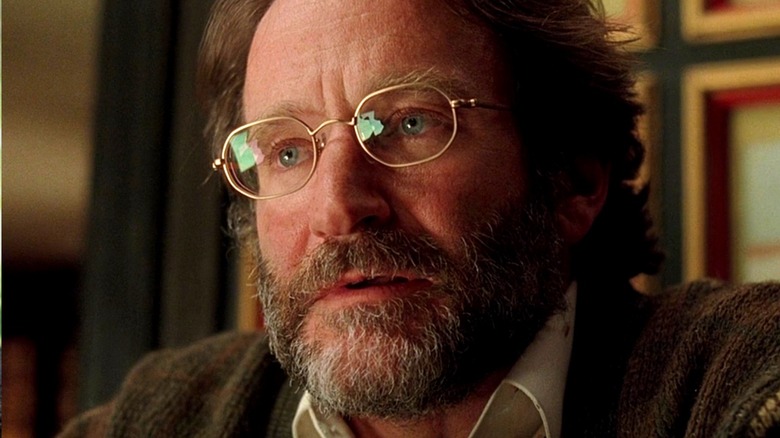 Miramax Films
"Good Will Hunting" was one of 1997's most successful movies, grossing nearly $138 million at the domestic box office against a meager $10 million budget. The story of a mathematical genius (Matt Damon) from South Boston who defers his prosecution by agreeing to see a therapist (Robin Williams), "Good Will Hunting" is a profoundly human, tender, and heartwarming account of one young genius' coming of age. Damon and his co-writer and co-star Ben Affleck were both awarded the Oscar for best original screenplay, while Williams won for best supporting actor. 
Indeed, "Good Will Hunting" is the rare movie that delivers on both the commercial and critical front, and there's been little else quite like it since its release, especially in how it so adroitly balances the raw, often harsh realities of urban life with a humanitarian sense of hope. For fans of "Good Will Hunting," here are 14 movies that will similarly tug at your heartstrings. Be sure to grab your tissues, though. You're going to need them.
Akeelah and the Bee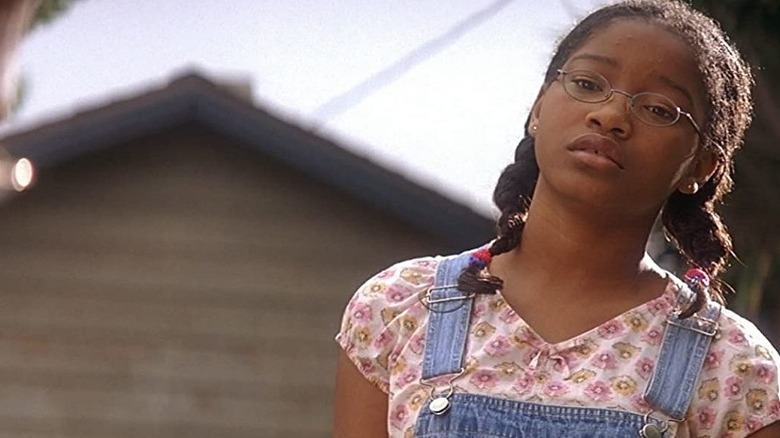 Lionsgate
Keke Palmer might be better known today for role on "Screem Queens" and her acerbic and immensely quotable TikToks — not to mention an upcoming stint in Jordan Peele's "Nope"— but one of her earliest starring roles was in Doug Atchison's "Akeelah and the Bee." Palmer plays the titular Akeelah Anderson, an 11-year-old-girl invited to compete in the Scripps National Spelling Bee. As noted in the original production notes, Atchison conceived of the idea after watching the 1994 National Spelling Bee and noting that almost every contender came from a hyper-privileged background. He wanted to write a story where a child had a natural gift for this type of competition, despite lacking conventional resources and coaching.
"Akeelah and the Bee" is poignant, heartfelt, and, much like "Good Will Hunting," shows the humanity of those with innate gifts, no matter their socioeconomic status. Palmer is exceptional, as are Angela Bassett as her mother and Laurence Fishburne as her coach. It's immensely watchable and a certified crowd-pleaser, one destined to leave the audience in a state of rapturous applause.
The Peanut Butter Falcon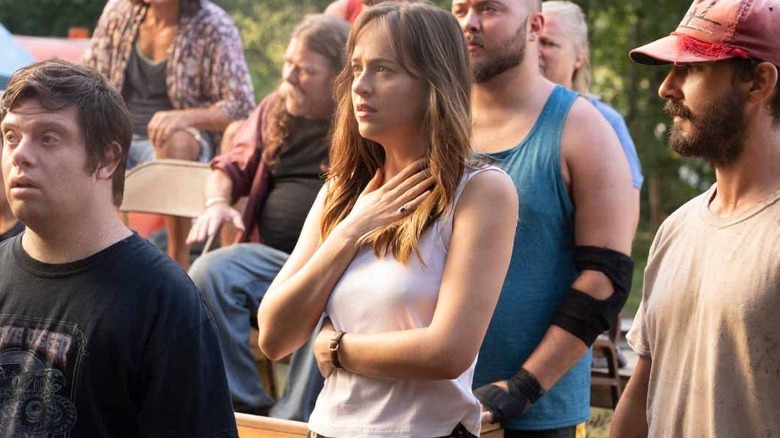 Roadside Attractions
"The Peanut Butter Falcon" is one of the best movies no one has seen. Directed by Tyler Nilson and Michael Schwartz in their feature film debut, "The Peanut Butter Falcon" stars Shia LaBeouf, Zack Gottsagen, and Dakota Johnson. Gottsagen plays Zak, a 22-year-old with Down syndrome who escapes from his assisted living facility to train under his wrestling icon, the Salt Water Redneck (Thomas Haden Church), whom he's seen on video cassette hundreds of times.
Along the way, Zak meets up with LaBeouf's Tyler, and the two immediately form a close bond, with Tyler agreeing to escort Zak to the Salt Water Redneck's home. They are intercepted midway through by Johnson's social worker, Eleanor, and the three, disconnected and discontent with life, form a ragtag family of their own along the coast of North Carolina. 
"The Peanut Butter Falcon" balances "Good Will Hunting's" heart with the perennial desire to not be bound by one's circumstances of birth. A modern day "Adventures of Huckleberry Finn," "The Peanut Butter Falcon" is an unsung gem and a celebration of family, love, loss, and adventure. It doesn't get better than that.
Stand by Me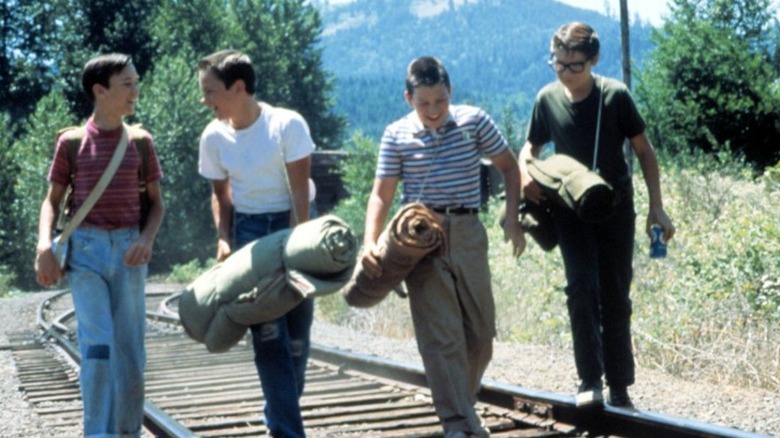 Columbia Pictures
"Stand by Me" is well-regarded for many things, not the least of which is the late River Phoenix's transcendent and deeply empathetic performance as Chris Chambers, one of four young boys who decide to embark on a summertime adventure to find a body in the woods. Adapted from a Stephen King novella and directed by Rob Reiner, "Stand by Me" is as close to a template for a contemporary coming-of-age story as anything out there. It set the stage for biting, honest, tender, and harsh explorations of young people's dreams and regrets.
Both Phoenix's Chambers and Wil Wheaton's Gordie are misunderstood, serving as sounding boards for their families' insecurities and grief. It's a difficult film to watch, especially Chambers' mid-movie monologue about milk money at school. Terrifically acted, creatively directed, and conceived with a longstanding verve that makes it worthy of a rewatch today, "Stand by Me" is an exceptional progenitor for "Good Will Hunting" and shouldn't be missed.
The Way Back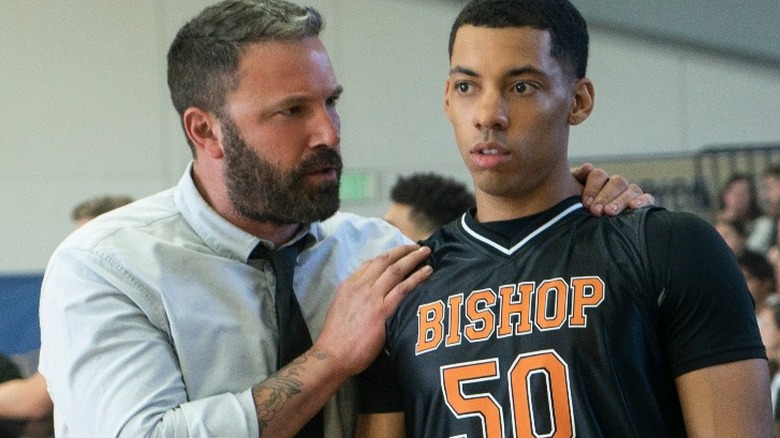 Warner Bros. Pictures
"The Way Back" had the unfortunate luck to be released in March 2020, just weeks before COVID-19 shut down movie theaters across the country. As a result, "The Way Back" dipped nearly 80% in its second weekend. Released on premium on-demand just three weeks after release, "The Way Back" was unfortunately overshadowed by the pandemic and the nation's nascent obsession with anthropomorphic island villagers.
That's a shame, since "The Way Back" was one of 2020's best unsung gems. "Good Willing Hunting" co-writer and co-star Ben Affleck stars as Jack Cunningham, an alcoholic ironworker asked by his old Catholic high school to come back and lead the basketball team after the current coach suffers a heart attack. Jack was a star player, and the school hopes his involvement can help the students make the playoffs again. In sports dramas, it's always about the playoffs (or the championship, the tournament, regionals — whatever). 
Still, "The Way Back" subverts expectations. Affleck has rarely been better, and "The Way Back" remains hopeful in the face of life's harsh realities. It's a sports drama that isn't quite about sports, giving it a wide appeal. Make your way back to 2020 and catch this one.
Slumdog Millionaire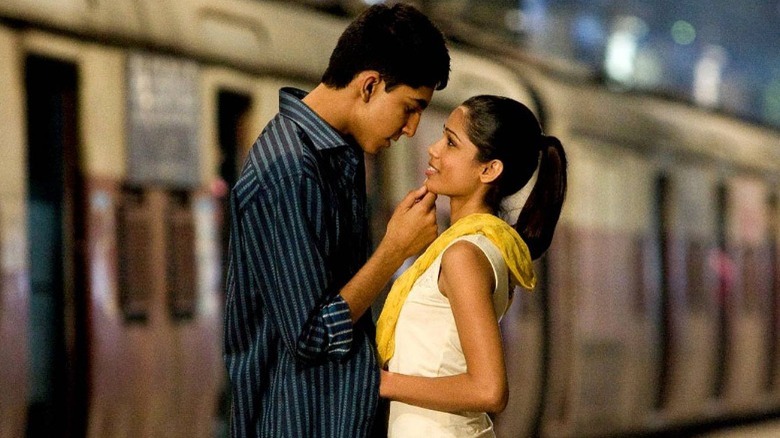 Pathé Distribution
"Slumdog Millionaire" was a smash hit. Danny Boyle's British opus has the style and sensibility of Bollywood and dominated the box office, grossing $378 million against a $15 million budget and winning eight Academy Awards, including best picture. Though not without controversy, especially for its reductive view of Indian slums (as interrogated by the Indian press), "Slumdog Millionaire" remains a classic, a best picture winner that's a bona fide joy and almost gleefully accessible to audiences of all backgrounds.
"The Green Knight" lead Dev Patel stars as Jamal Malik, an 18-year-old from the Juhu slum competing on "Kaun Banega Crorepati," the Hindi version of "Who Wants to Be a Millionaire?" He is detained by police just as he is close to answering the final question. That's when the movie jumps back in time, tracking Jamal's life and cross-cutting it with the game show, illustrating how a poor boy from the slums has managed to answer every question successfully. It features an exploration of poverty and circumstance no different than the one in "Good Will Hunting" and is just as splendidly acted. "Slumdog Millionaire" is a treat that leaves audiences feeling like millionaires themselves.
Short Term 12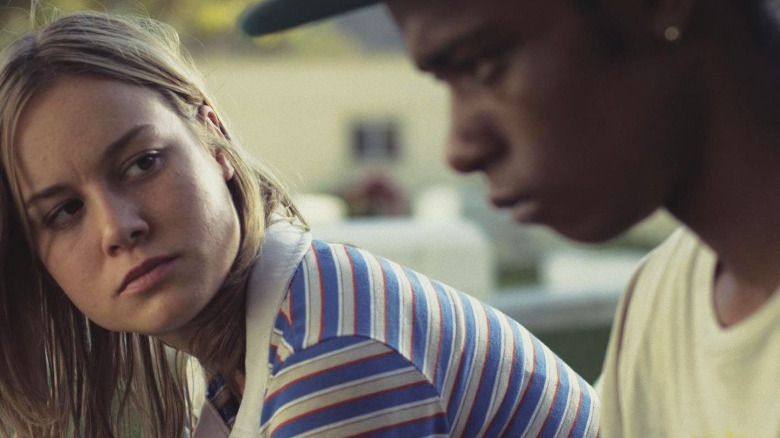 Cinedigm
"Short Term 12" might just be one of the saddest things you'll ever see. It's also the movie that should have won Brie Larson her Oscar. Her performance is fearless, tender, and vulnerable, a trifecta that finds a delicate emotional fidelity that never feels feigned or forced. In "Short Term 12," "Shang-Chi" director Destin Daniel Cretton's second film, Larson stars as Grace Howard, the director of a group home for troubled teenagers.
The film could have easily been a smorgasbord of trauma that leaves audiences feeling broken down rather than inspired, but, like "Good Will Hunting," Cretton knows how to balance the pain with pathos. The opportunity for healing and growth is always open. "Short Term 12" never opts for easy answers, instead interrogating the unfairness of life with enough wit and honesty to incite real change. Better still, like "Good Will Hunting," it treats the value of therapy as an established fact. There is no skepticism about how mental health care is both inaccessible to many, yet indispensable to those who need it. Even as it breaks hearts, "Short Term 12" soars.
Dead Poets Society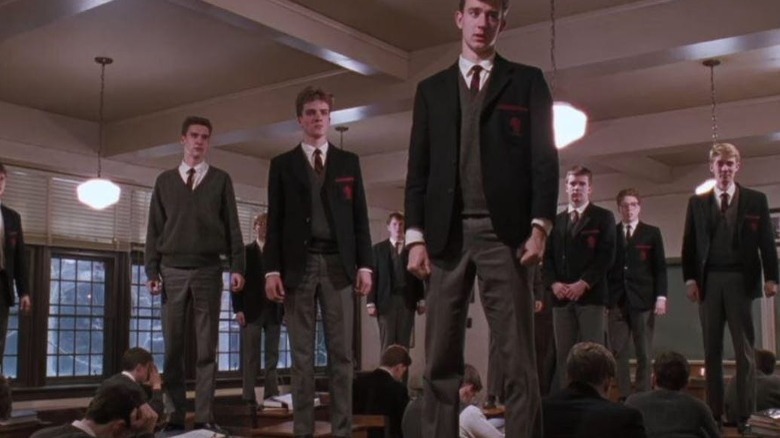 Buena Vista Pictures Distribution
"Dead Poets Society" secured star Robin Williams his second nomination for best actor at the Academy Awards, and is widely regarded as one of the comedian's best roles. Williams stars as Todd Anderson, an English teacher at the Welton Academy, a fictional boarding school in Vermont. Set in 1959, "Dead Poets Society" interrogates the elite conservative milieu and moves audiences through the power of poetry.
With his unconventional teaching style, Anderson inspires his students to seize the day, reminds them that their lives are extraordinary, and, in a scene that's been riffed to death, encourages them to stand on their desks in the middle of class. It's a funny coming-of-age tale with Williams working on the same wavelength that would finally win him an Oscar for "Good Will Hunting" several years later. It's a fantastic performance in a wonderful ode to the arts and power of teaching. "O Captain! My Captain" indeed.
The Theory of Everything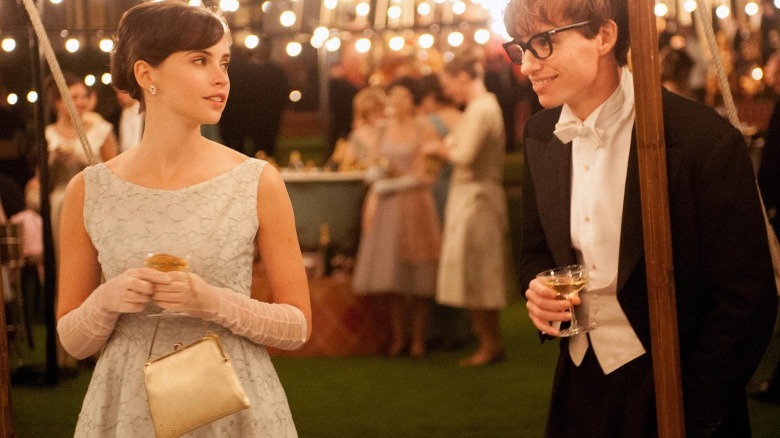 Focus Features
If a dozen monkeys were to sit in front of typewriters to pound out a script guaranteed to dominate awards season, the resultant production might look something like "The Theory of Everything." It features a dramatic physical transformation from one of its stars (Eddie Redmayne) and is simultaneously a period piece, a romance, and, most importantly, a true story. The cynicism would overwhelm, except "The Theory of Everything" is exceptionally and sincerely crafted. It shouldn't work as well as it does.
Redmayne stars as famed astrophysicist Stephen Hawking in the years before and after he was diagnosed with motor neuron disease (ALS). While intermittently concerned with Hawking's scientific breakthroughs, "The Theory of Everything" is considerably more interested in his marriage to Jane Wilde (Felicity Jones). A love story about a genius no different than "Good Will Hunting," "The Theory of Everything" did, in fact, dominate the awards season, nabbing a best actor Oscar for star Redmayne and a nomination for Jones. It's profoundly romantic and raw, and feels no different than laying back on the cool grass, looking up, and disappearing into the stars.
Lean on Pete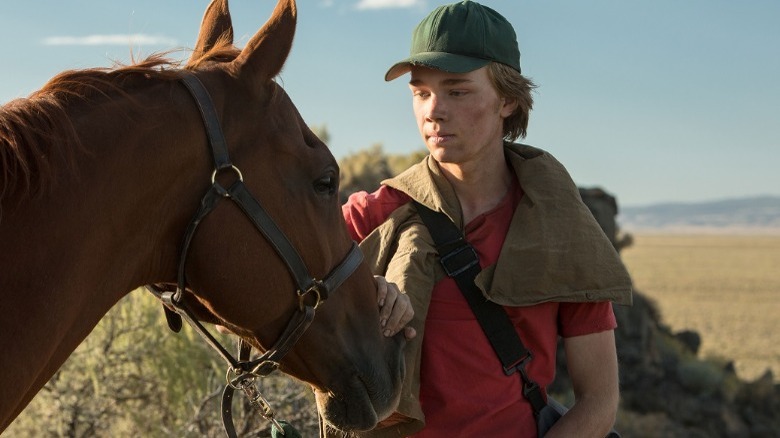 Curzon Artificial Eye
"Short Term 12" is perhaps only rivaled in its profound sadness by "Lean on Pete," director Andrew Haigh's follow-up to his critically adored "45 Years." The soul-shattering yet ultimately hopeful story of a boy, Charlie (Charlie Plummer), and his horse (the titular Lean on Pete), Haigh's film is both a congenitally sad horse movie and a profoundly human assessment of trauma and recovery.
After his father is killed, Charlie runs off with Lean on Pete, hoping that a distant aunt will provide him with some semblance of family. While large stretches are considerably more urgent and dourer than "Good Will Hunting," it's no less honest or raw, and retains a deeply curative spirit. Exploring facets of Northwestern poverty not often seen on film, "Lean on Pete" is groundbreaking in more ways than one. It was one of 2018's best movies, and shouldn't be missed.
Still Alice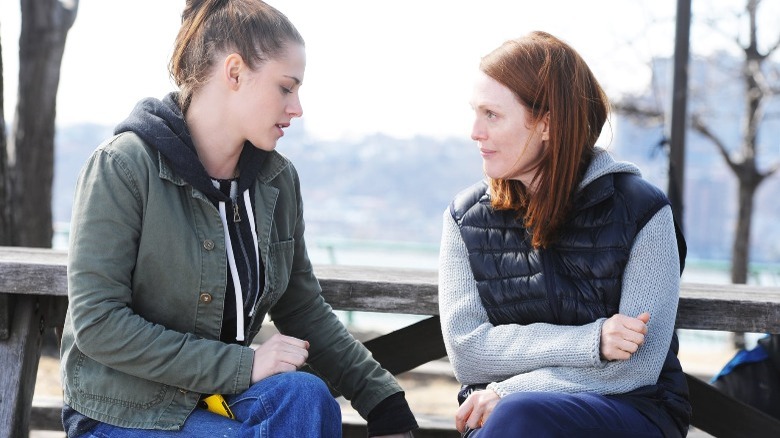 Sony Pictures Classics
"Still Alice" was somewhat overshadowed by the sheer power of star Julianne Moore's central performance. However, while it's easily reduced to the movie that won Moore an Oscar, there's considerably more to it than that. It might be difficult to see behind the cascading tears ("Still Alice" is punishingly sad), but when it matters most, the film tells a heartwarming story about familial love during the hardest of times.
Moore plays Alice Howland, a linguistics professor at Columbia University who is diagnosed with early onset Alzheimer's. As a woman whose career has been predicated on language and memory, Alice struggles, slowly declining into a version of herself that neither she nor those closest to her recognize. While it's plenty sad, Kristen Stewart's performance as Lydia, one of Alice's daughters, warms the heart. A grungy wannabe actor, Lydia seems like the last one who'd be willing to readjust her life for her mom, yet she does just that. Try to hold back tears when, in the final scene, Lydia reads Alice a section from "Angels in America" and asks what Alice thinks it's about, to which Alice simply replies, "Love."
Leave No Trace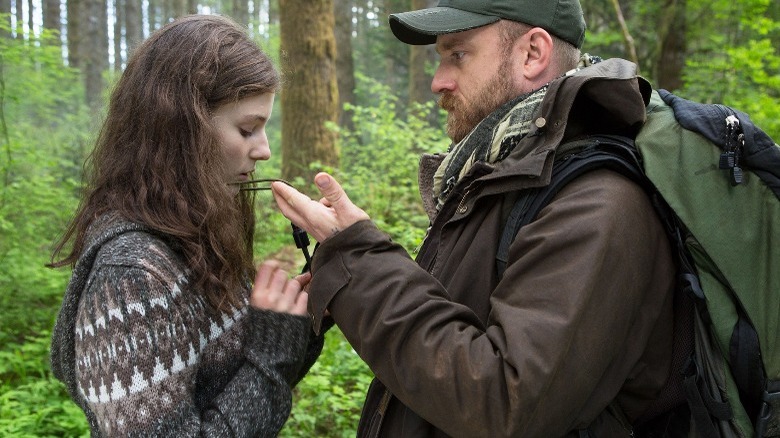 Bleecker Street
There isn't a young actor working today with more promise than Thomasin McKenzie. After a stunning mainstream debut in "Jojo Rabbit," McKenzie has since gone on to star in sundry commercial outings, including M. Night Shyamalan's "Old" and Edgar Wright's "Last Night in Soho," elevating the material at every conceivable turn. However, McKenzie first rose to prominence in Debra Granik's "Leave No Trace," the story of a father and daughter duo who live off the grid, and their detainment by social services.
Ben Foster is sensational as Will, a military veteran suffering from PTSD, yet it's McKenzie who steals the show as Tom, his young daughter, who is between the love she has for her father and her introduction to modern life. It's a tragic yet heartwarming account of the things that parents desperately wish to give their children but can't, and McKenzie keeps audiences captivated the entire time. It's a drama with a "Good Will Hunting" flavor, and it's a shame that it didn't leave more of a mark on the indie scene writ large when it was released.
A Beautiful Mind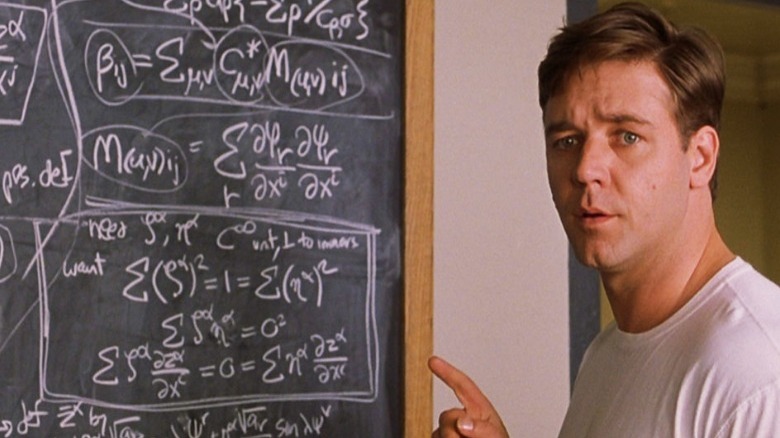 Universal Pictures
Though it may be controversial to say this, "A Beautiful Mind" is an okay movie elevated by two truly exceptional performances from stars Russell Crowe and Jennifer Connelly. According to review aggregator Rotten Tomatoes, "A Beautiful Mind" is one of the 10 worst-reviewed best picture winners of all time. It's a movie somewhat sullied by time and the arthouse sensibilities that have become more popular among Oscar nominees.
However, its parallels with "Good Will Hunting" are almost undeniable, to the point that, at times, it feels like the ghost of "Good Will Hunting" future. Crowe stars in "A Beautiful Mind" as mathematician John Nash, a Nobel Laureate in economics suffering from paranoid schizophrenia. Though not without its lows, "A Beautiful Mind" is an ode to the power of love and the realities of mental illness, even among those who audiences might consider ostensibly immune.
A Monster Calls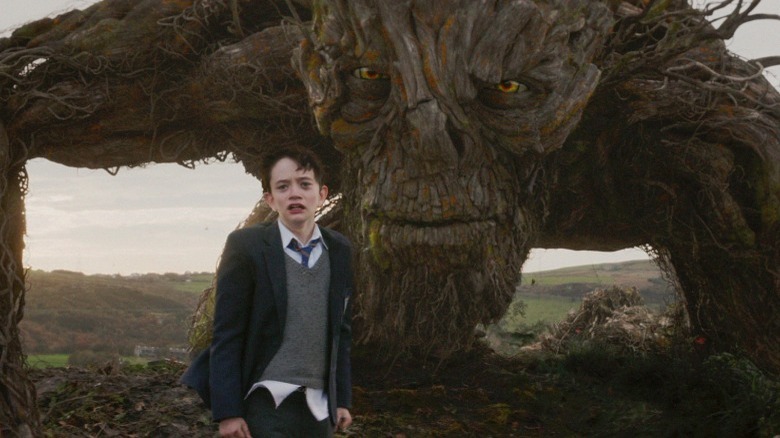 Focus Features
Juan Antonio Bayona is one of the best genre directors working today. Rising to prominence with his debut, "The Orphanage," he has since gone on to direct "The Impossible" and, most recently, the second entry in the "Jurassic World" trilogy. A gothic maestro, he has perhaps never been better than he was with "A Monster Calls," an adaptation of Patrick Ness' 2011 novel of the same name. The story of a young boy, Conor (Lewis Macdougall), visited by a giant, Liam Neeson-voiced monster in the night as he grapples with grief over his dying mother, "A Monster Calls" is a fantastical tearjerker, gorgeously composed and unmatched in its curative capacity.
One of the most famous lines in "Good Will Hunting," "It's not your fault," echoes throughout the film, as Conor endures visits from the monster, who insists on telling the boy three stories before Conor must tell one of his own. The adolescent point-of-view adroitly explores grief and the youthful inclination to shoulder responsibility for something that's far beyond one's control. It isn't Conor's fault that his mother is sick, but he can't help but blame himself anyway. "A Monster Calls" is a sensational movie adapted from a sensational novel, and though it's almost criminally sad at times, it ends on a note so thoroughly hopeful that it matches "Inside Out" in its capacity to impart genuine wisdom.
October Sky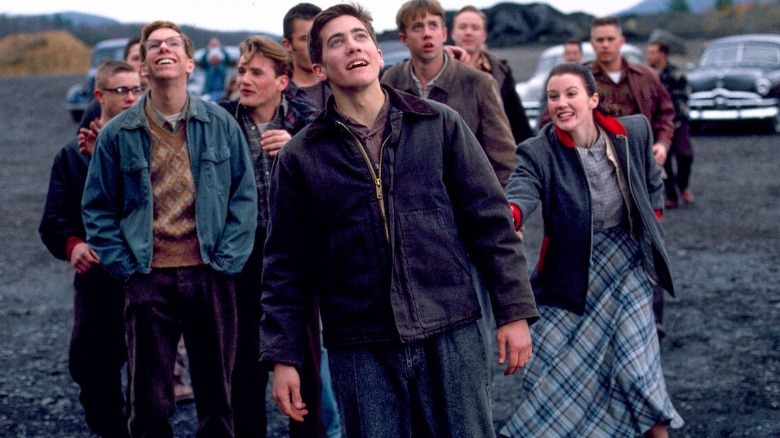 Universal Pictures
Jake Gyllenhaal might be public enemy number one right now, and his performances may have grown increasingly unhinged, but his early breakthrough in the autobiographical drama "October Sky" remains a career highlight, a profoundly human drama that soars and then some. It tells the true story of Homer Hickam, a coal miner's son inspired by the Sputnik launch to take up rocketry against his father's wishes. Hickam would go on to become a NASA engineer.
Gyllenhaal is exceptional as Homer, expertly balancing adolescent arrogance with the burdensome weight of familial expectations. He is amply supported by both Chris Cooper as his father, John, and Laura Dern as Miss Riley, Homer's high school science teacher. Like "Good Will Hunting," "October Sky" explores the potential of those who come from unconventional backgrounds. You don't need to be a genius to achieve your dreams. All you need is the support of those around you.