The Star Wars Easter Egg In Hook That Stayed Hidden For Years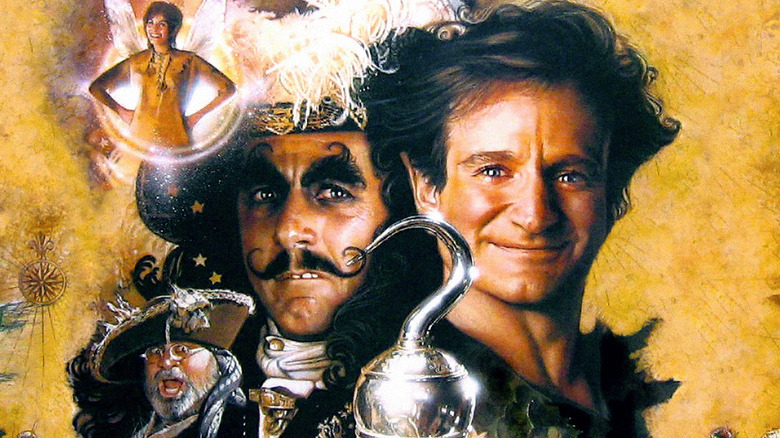 TriStar Pictures
Steven Spielberg's "Hook" may be the most divisive movie the celebrated filmmaker has ever directed. Depending on who you ask, it's either a fanciful continuation of J.M. Barrie's classic "Peter Pan" that preaches the value of embracing adulthood without losing one's passion for living ... or the confused creation of a storyteller revered for his youthful sense of wonder while he was going through a mid-life crisis.
If there's one thing everyone can agree on, it might be that "Hook" is Spielberg at his most off-beat. It's a movie full of odd moments, be it Captain Hook's darkly comical attempt to shoot himself in the head or the Lost Boys having an imaginary feast where they eat what looks like either Play-Doh or custard. (I confess, I've always wanted to try it.) "Hook" also features some very random cameos by Spielberg and his crew's family or celebrity friends, including Glenn Close as a bearded pirate who gets locked in a chest and tortured with scorpions (as you do).
However, one of the best Easter Eggs in "Hook" might actually be its subtlest. During The Wrap's coverage of the film's 25th anniversary in 2016, the outlet verified a rumor that "Star Wars" creator George Lucas and actor Carrie Fisher briefly (and discreetly) showed up in the movie. Specifically, they played the embracing couple who magically float into the air after Tinker Bell (Julia Roberts) accidentally sprinkles them with fairy dust while carrying the grown-up Peter (Robin Williams) from London to Neverland.
Carrie Fisher's Other Contribution to Hook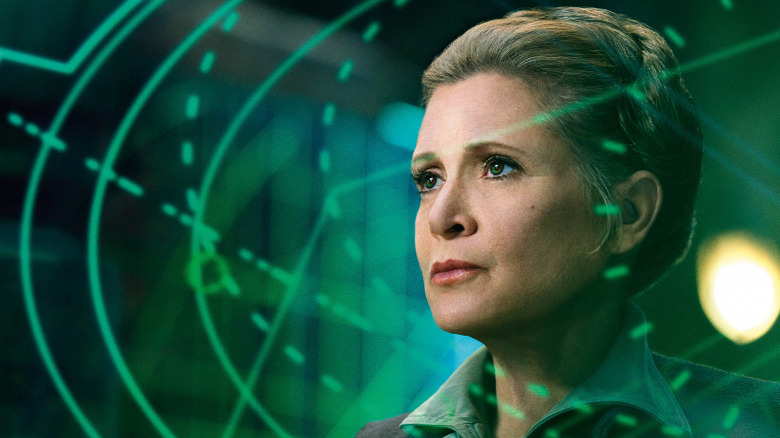 Lucasfilm
It's common knowledge that Spielberg and Lucas became friends while studying film at USC, but how did Fisher find her way into "Hook"? As it were, she performed uncredited rewrites on its screenplay (for which Jim V. Hart and Malia Scotch Marmo shared co-writing credit). This, in turn, kicked off her career as a prolific script doctor who worked on movies ranging from "Sister Act" to "The Wedding Singer," and "Mr. and Mrs. Smith."
For "Hook," Fisher was brought in to punch up Tinker Bell's dialogue, although she described it as being more involved than that, stating, "if Tinker Bell interacts, you're writing scenes." She also spoke fondly about her experience collaborating with Spielberg on the film, explaining that it was "just nice being treated with a different kind of respect than certainly you would be as an actor." And while she didn't seem to care too much for the movie at large, admitting she "took another rewrite job [just] to get off of that," this didn't stop her from sharing the screen with her old "Star Wars" boss.
Fisher wasn't alone in having less-than-glowing feelings towards "Hook." Spielberg has never hidden his disappointment with the final product either, telling Empire (via Den of Geek) in 2018, "I didn't quite know what I was doing, and I tried to paint over my insecurity with production value." Still, the fact people are debating the film's merits 30 years later suggests he did something right.