The Witcher Season 2 Review: Geralt Is Best Dad In A Darkly Rich And Ever-Expanding World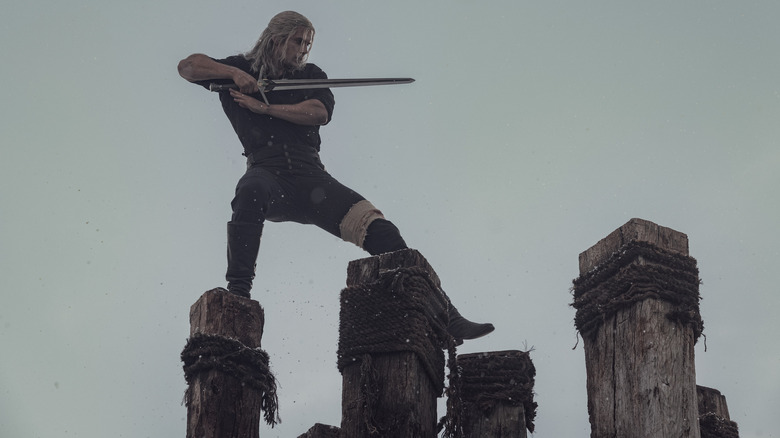 Netflix
What makes a monster? In "The Witcher," a fantasy world where there are creatures with fangs, mandibles, and claws that could cut a human in half, the answer seems like an obvious one. The second season of the Netflix show, however, explores who really are the monsters. Don't worry, though, if monsters in the traditional sense are your thing — there's more than a few of those too.
War and Parenthood Changes a Person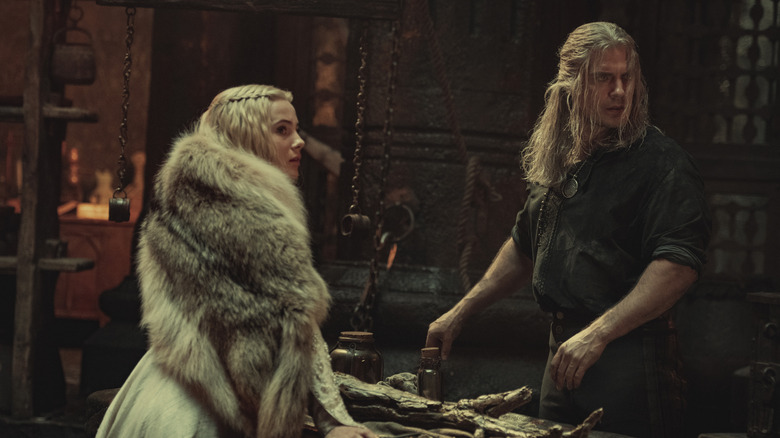 Netflix
Season 1 ended after the monumental Battle of Sodden, where the north fought against Nilfgaard, the kingdom to the south ruled by the mysterious White Flame. Tens of thousands died, and the north was only given reprieve after Yennefer (Anya Chalotra) taps into forbidden fire magic that burns the enemy to a crisp.
We start season 2 in the aftermath of this battle, with Tissaia (MyAnna Buring) magically reliving the very violent and graphic deaths of soldiers from that fight in an effort to find out what happened to her dear Yen. Geralt (Henry Cavill) — who is still brooding and who still has arms so muscular they can't seem to rest against his body — is now firmly united with his Law of Surprise with mysterious powers, Princess Ciri of Cintra (Freya Allan).
The story moves on from there and stays more or less on one timeline, which will likely be a welcome change for many a season 1 viewer. We follow Geralt and Ciri as they get to know each other and head to the place where young Witchers trained (a place we've already seen in animated form in "The Witcher: Nightmare of the Wolf," by the way), and Yennefer finds herself on a journey of her own as she tries to recover from the Battle of Sodden.
This season also gives us a lot more details about The Continent — we get more information about the conjunction of the spheres, a hundreds-years-old event where the worlds of elf, man, and monsters collided. And we also spend more time with the elves and their plight through the eyes of Francesca (Mecia Simson) as she fights to save her people. The world of "The Witcher" is expanding, and our characters are caught in the thick of it.
Don't Worry, Season 2 Is Still Full of F-Bombs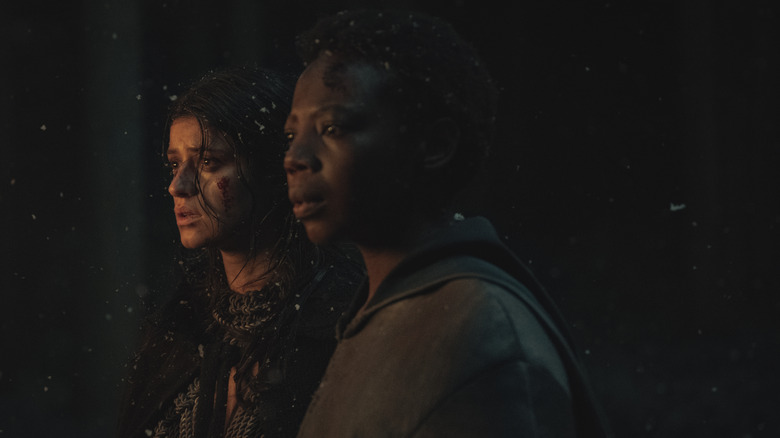 Netflix
Season 2 also has what many enjoyed from season 1 — magic, monsters, and of course, songs by Jaskier (Joey Batey). And while it is true that Geralt says more this season than the occasional F-Bomb, I'm pleased to report that Yennefer fills that void with more than a few choice F-Bombs of her own. As much as I was a fan of the select F-Bombs Geralt dropped in season 1, Cavill's character becoming less laconic is a good thing. We learn a lot more about who Geralt is in season 2 through his efforts to protect his de facto daughter, and the story is richer for it.
Overall, the latest season of "The Witcher" is a dark fairy tale full of violence, gore (a lot of gore ... maybe too much?), and Destiny with a capital "D." But it's also about family — both the ones you're born into and the ones you build to support and protect from the monsters out there. Fans of the first season will get more of what they like here, and I daresay those who were turned off by the confusion in season 1 but still like getting lost in a dark and gory fantastical world may have better luck with season 2.
Season 2 of "The Witcher" drops on Netflix on December 17, 2021.