The Witcher Season 2 Clip: Geralt Meets A Myriapod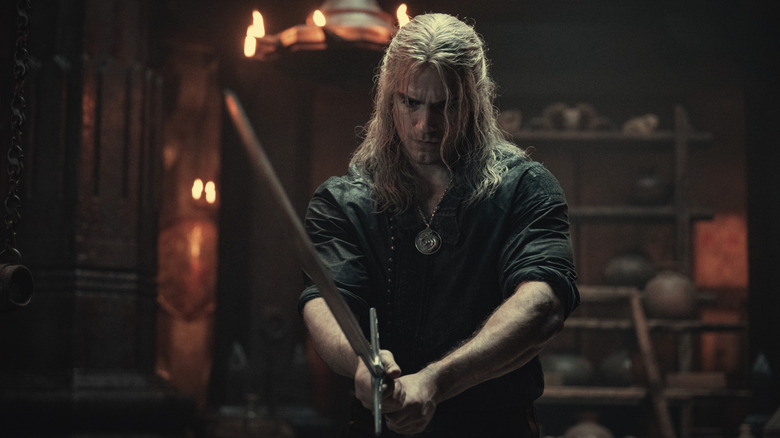 Netflix
Toss a coin to your Witcher, because he's going to have to fight even more ridiculous monster baddies in season 2. Netflix released a new clip from the upcoming second season, showing Geralt (Henry Cavill) facing off against a massive Myriapod, which looks like a millipede designed by Satan himself. With the season 2 premiere less than a month away, this is probably only the first of many tiny tastes to get the hype train rolling before the second season drops on December 17, 2021. 
New Monsters Await
In the very short teaser clip posted to the Witcher Netflix Twitter account, we see Geralt with a glowing sword, facing off against a massive bug-like monster called a Myriapod. Fans of the "Witcher" novels from author Andrzej Sapkowski and the video games CD Projekt RED will recognize the monster, who is featured in both. In Sapkowski's anthology, "Sword of Destiny," Geralt first meets Ciri when he's forced to rescue her from one of these things. In an expansion to the third video game, "The Witcher: The Wild Hunt," called "Blood and Wine," Geralt is forced to fight the massive buggy beasts as well. 
While he won't be meeting Ciri for the first time in season 2, he will still likely have to protect her from the many-legged monster. The second season will see Geralt and Ciri (Freya Allan) traveling through the woods on their way to Kaer Morhen, the castle keep where witchers from the school of the wolf are taught. The world of "The Witcher" is fraught with dangers, but the Myriapod is a seriously scary one. Thankfully, it looks like Geralt has imbued his sword with some kind of magical energy, so it should cut through that thing's carapace like butter. 
Looking Forward to Season 2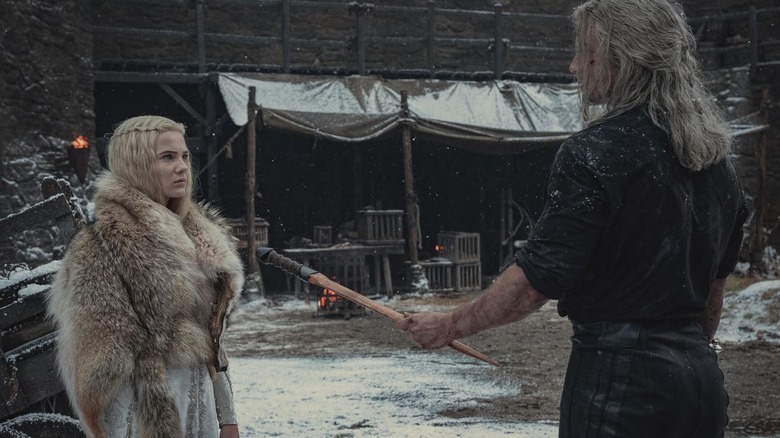 Netflix
Besides fighting gross giant bugs, what else is in store for Geralt in season 2? We already know the season takes much of its inspiration from the first "Witcher" novel, "Blood of Elves." That novel sees Geralt take Ciri to Kaer Morhan for training, where he will reunite with his own mentor, Vesemir (Kim Bodnia). Kaer Morhan represents both a homecoming and a new trial for Geralt, who must guide Ciri in both being a Witcher and surviving in a cruel, hostile world. Ciri isn't the only woman on Geralt's mind, either, as he must ask the powerful healer Triss (Anna Shaffer) for her assistance, and deal with the repercussions of his falling out with his former lover, the sorceress Yennifer (Anya Chalotra). 
Season 2 of "The Witcher" premieres on Netflix on December 17, 2021.