Thora Birch Has Left Tim Burton's Wednesday Series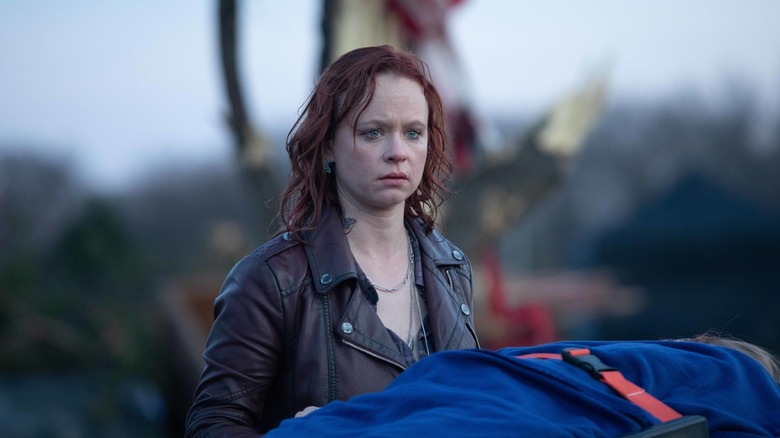 Quiver Distribution
It's a sad day for fans of Thora Birch, who unfortunately had to exit "Wednesday," the live-action Addams Family series for Netflix from Tim Burton. Birch had already begun filming episodes, but left the set in Romania to return home due to an emergency. In the exclusive news break from Deadline, a rep from series producer MGM stated, "Thora has returned to the States to attend to a personal matter and will not be returning to the production." Additional sources have stated that Birch left to handle a family illness, a completely justifiable reason for anyone to need to leave work, especially when filming in another country during a pandemic when travel restrictions frequently change.
According to Deadline, Birch had reportedly finished filming the bulk of her performance as series regular, Tamara Novak. "Wednesday" is about Wednesday Addams' years at the Nevermore Academy, and Birch's character is Wednesday's dorm mother and the only "Normie" on staff at the school. The role will apparently not be recast, with producers instead looking to add a new character. It's not been made known yet how the character will help fulfill the planned story-line, either co-existing alongside the character or replacing the character in reshoots. There's a chance this information will not be made public but instead made known during the series' debut.
Jenna Ortega ("You," "Yes Day," "Scream") plays the titular role with Catherine Zeta-Jones as Morticia Addams and Luis Guzmán as Gomez Addams. The coming-of-age comedy comes from showrunners Al Gough and Miles Millar of "Smallville" fame, with Burton directing.
The Resurgence of Thora Birch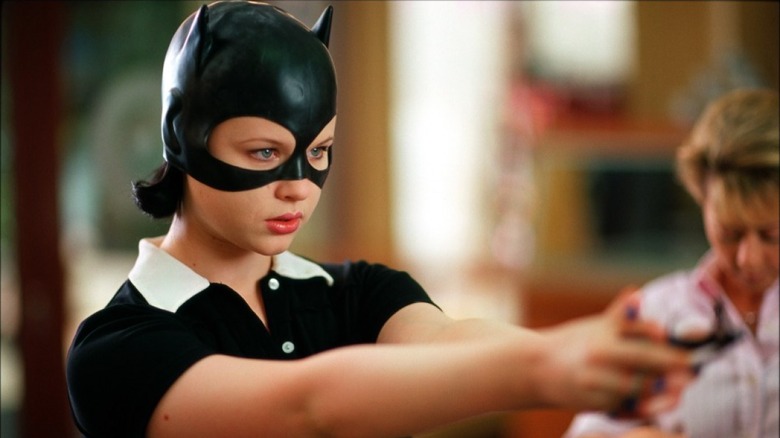 United Artists
Her casting on "Wednesday" is the latest in a career return for Thora Birch, who made her acting debut in "Purple People Eater" in 1988, which earned her a Young Artist Award for "Best Young Actress Under Nine Years of Age." Birch enjoyed a successful career as a child and teen performer, but as she transitioned into adulthood, she began taking roles a bit further from Hollywood spotlight. In recent years, Birch has been focusing her energy on independent cinema and television, nabbing a recurring role on "The Walking Dead" and appearing in the A24 film, "The Last Black Man in San Francisco."
As one of the "It" girls of the late '90s and early '00s, Birch's escalating career was stonewalled after, in her words, she refused to conform to Hollywood standards. "I tried to walk a fine line between being alluring and somewhat glamorous but maintain a strong identity and pursue things that were a little more thoughtful, and I guess nobody really wanted women to do that at that time," she said in a 2014 interview with The Guardian. There were also headlines regarding her notorious father/manager Jack Birch's on-set antics, with his behavior responsible for costing her at least one job. Having Birch star on a series on the biggest streaming platform in the world was a great way to remind everyone what a true talent she is, and it's a shame extenuating circumstances may prevent a well-deserved return to form. We can only hope that Thora and her family are able to find peace during this difficult time.