The Expanse Season 6 Has More Than Six Episodes – There Are Five Additional Shorts As Well [Updated]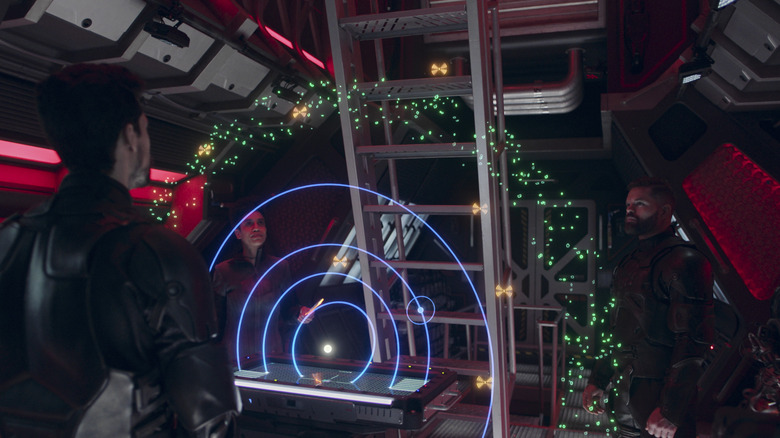 Prime Video
Update: There will actually only be five "Expanse" shorts this season, not six. During the junket, the creators listed six characters that would be featured, but it turns out two of them share a short. Our original article from December 9, 2021 can be read below.
Fans of "The Expanse" undoubtedly already know that the sixth and final season is set to premiere this Friday on Prime Video. What they may not know, however, is that the show's last six episodes will each be paired with an additional short that gives us a deeper look at some of the show's main characters.
/Film had the chance to ask "The Expanse" cast and creative team about these six shorts before they premiere on the Prime Video streaming platform.
"Great Little Illuminating Moments"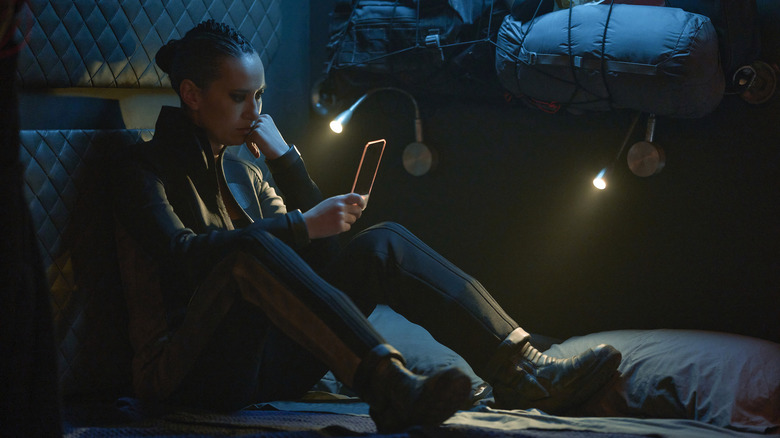 Prime Video
"I think the fans are really going to love them because they are these great little illuminating moments, that they are connected to the narrative," showrunner Naren Shankar told /Film. "You don't have to watch them, but if you do, they do give you little windows into what's going on emotionally with the character in a really satisfying way."
Each short focuses on a specific character: James Holden (Steven Strait), Naomi Nagata (Dominique Tipper), Clarissa Mao (Nadine Nicole), Amos Burton (Wes Chatham), Chrisjen Avasarala (Sohreh Agadashloo), and Camina Drummer (Cara Gee) and her family.
"It was nice to finally get to do them because it's something we've been talking about for years," shared Ty Franck, co-author of "The Expanse" books and executive producer on the show. "For whatever reason, it didn't work before this, but this year Amazon decided they really liked the idea and gave us the resources to do it. It was fun to finally get to do it after all this time talking about it."
Character Vignettes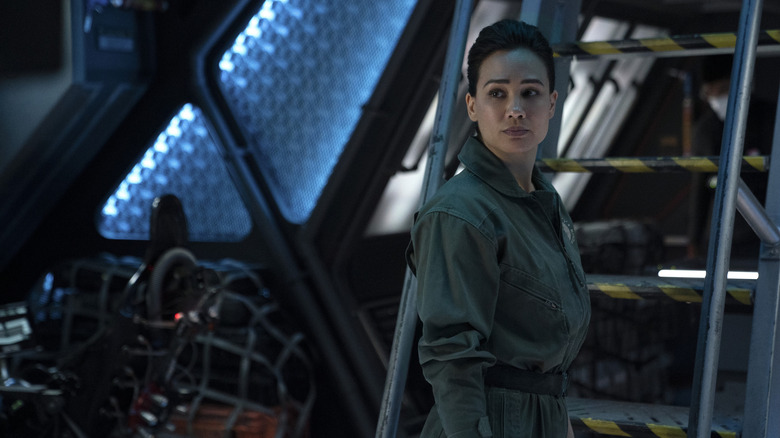 Prime Video
The shorts aren't plotty — they're very much character-focused. There's a least one short, however, that has cameos from people we haven't seen in awhile. The Holden one has at least three cameos, including someone who was in the very first episode of the series. "You see where he came from, I'll say that. You see where he came from," teased Steven Strait, who plays Holden. "It's a really poignant show of just how far he's come."
Naomi's short, according to Tipper, "explores probably one of my favorite relationships that [Naomi] has with another character on the show. It delves a little more into that in a way that really lends to quite an important scene in the season." 
Chatham actually co-wrote Amos' short and shared that it involves Amos and Bobbie Draper (Frankie Adams) in the aftermath of a battle. "We're cleaning up," Chatham explained. "We start to have a disagreement about something."
Clarissa Mao's short, which drops in the back half of the season, explores the character's relationship with her dad. "It gives you a little bit more insight into Clarissa's backstory and her relationship with her father and how that's affecting her still," Nicole shared.
We don't have the details yet on the order the shorts will drop, but keep an eye out for them after each episode of the season airs. Consider it a holiday gift, a little more "Expanse" to enjoy during the show's final season.
The first episode and first short of season 6 of "The Expanse" premieres on Prime Video on December 10, 2021.