Hawkeye Directors Explain Why Marvel Changed To Multiple Directors Per Show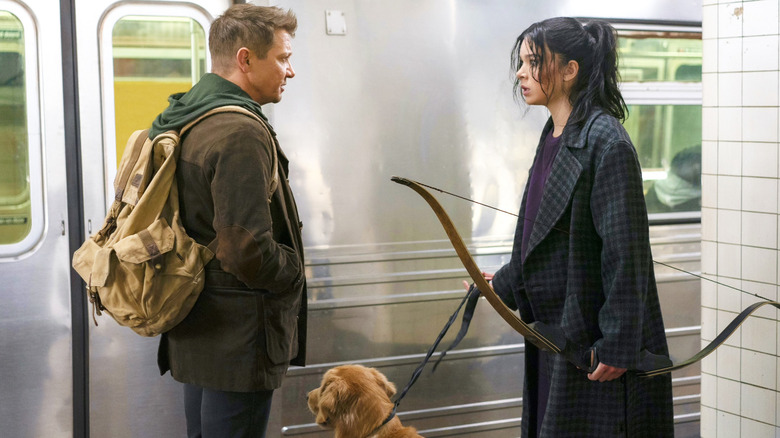 Disney+
Directing a feature-length film is a massive undertaking, as anyone who's ever done so will tell you. Calling the shots on an entire season of TV, particularly one with distinctly cinematic qualities, is an even greater challenge due to the sheer time commitment. Even so, that hasn't stopped Marvel Studios from hiring a single director to oversee each of its live-action Disney+ series so far, starting with Matt Shakman on "WandaVision" and continuing on to Kari Skogland with "The Falcon and the Winter Soldier," and Kate Herron on "Loki."
Why, then, did the House of Ideas change things up with "Hawkeye"? ComicBook.com asked Bertie of the directing duo Bert and Bertie, who are helming Clint Barton and Kate Bishop's festive NYC adventure alongside director Rhys Thomas, that very question, and their answer was basically what you would expect:
"We can only imagine that that was a choice based on wanting to make sure that every episode had a lot of attention on it. It's such a huge universe, and when you're doing these action sequences, there's so much prep that goes in that ... by being a team with [director Rhys Thomas], as we were, to kind of create and craft the whole thing with [producers Trinh Tran and Kevin Feige] and a whole team, but then to be able to concentrate on our individual episodes, it was actually a way of ensuring that each episode had its own stamp and its own arc and its own bigness, if you like."
The Pros & Cons of a Singular Vision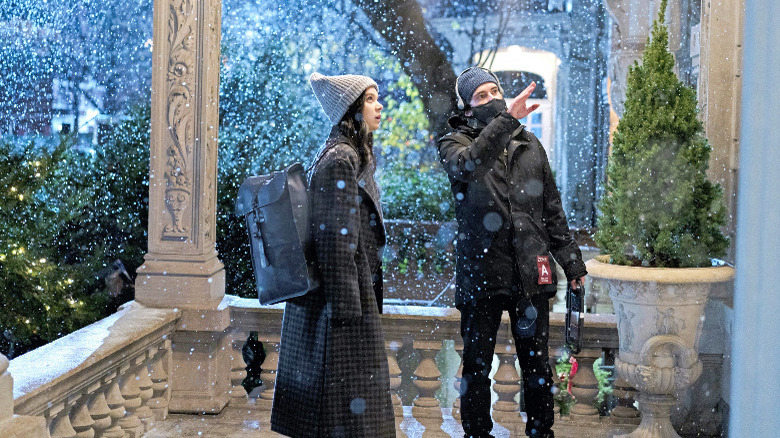 Disney+
It seems "Hawkeye" will set a precedent for the MCU's live-action Disney+ shows going forward. The next four Marvel Studios series slated to debut on the streaming service ("Ms. Marvel," "She-Hulk," "Moon Knight," and "Secret Invasion") are all being overseen by two or more directors or, like "Hawkeye," directing duos. For now, however, this isn't the studio's official policy, so there may yet be future exceptions to this "rule."
Obviously, there are benefits and drawbacks that come with either approach. Having a single director oversee an entire season of TV makes it easier for them to create a unique, consistent vision, as Cary Joji Fukunaga famously did when he pioneered this approach years ago on HBO's "True Detective" Season 1. But again, it's an exhausting and demanding process, even before you factor in the action and effects-heavy nature of any MCU show. For that reason, it came as little surprise when Herron revealed she wouldn't be back for "Loki" season 2.
The big worry is that having multiple directors working on Marvel Studios' Disney+ series will make it harder for them to keep up a cohesive tone and style in the way a single movie does. (Well, a good movie, that is.) It's a testament to the directors on "Hawkeye" that, so far, the show hasn't felt completely different when switching from one pair of hands to another.
"Hawkeye" premieres new episodes on Disney+ on Wednesdays.