Shang-Chi Director Destin Daniel Cretton Returning For Sequel And MCU Disney+ Series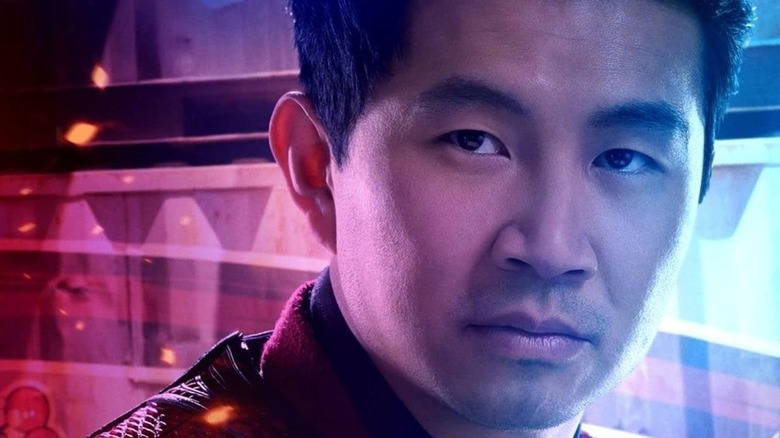 Disney
If you make one hit Marvel Studios movie, you're probably going to get the chance to make another one. Such is the case for "Shang-Chi and the Legend of the Ten Rings" director and co-writer Destin Daniel Cretton, who has not only been locked down to direct a "Shang-Chi" sequel, but will also be helming a Disney+ series set in the Marvel Cinematic Universe.
Deadline reports that Cretton has inked an exclusive multi-year deal with Marvel Studios and Hulu's Onyx Collective, a content brand focused on platforming creators of color and amplifying underrepresented voices. Marvel is a subsidiary of Disney, which also owns a controlling share of Hulu. Cretton is already in development on the Disney+ series, though we don't yet know for sure what it will be about.
Starring Simu Liu in the titular role, "The Legend of the Ten Rings" introduced a new superhero to the MCU: Shang-Chi, a martial arts expert and the son of crime boss Xu Wenwu (Tony Leung), who attained immortality and infamy through his possession of powerful artifacts known as the Ten Rings. "Shang-Chi" was the first Marvel Studios movie since the pandemic began to get an exclusive theatrical release, and it has grossed $418 million worldwide to date. Though that's lower than is (or rather, was) typical for MCU movies, the COVID-19 pandemic meant that all box office expectations had to be adjusted. Based on this deal, it seems like Disney considers "Shang-Chi" a success despite the difficult circumstances it faced.
What Could Cretton's Disney+ Series Be?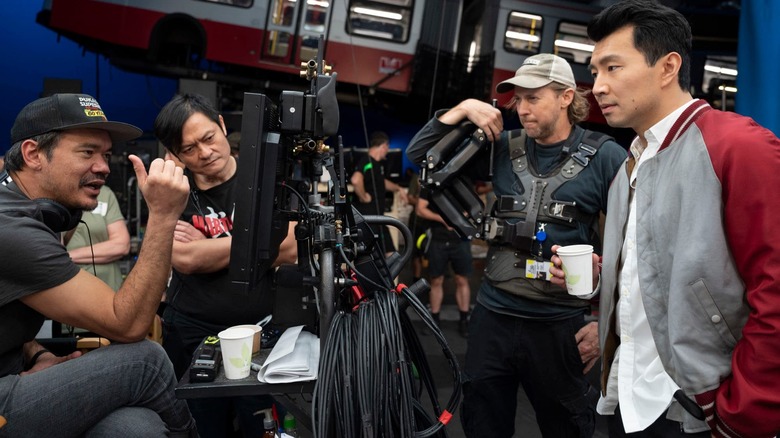 Disney
"Shang-Chi and the Legend of the Ten Rings" laid the groundwork for a sequel by (spoilers!) revealing that Shang-Chi's sister, Xu Xialing (Meng'er Zhang) is the new head of the Ten Rings syndicate. That storyline might be being saved for "Shang-Chi and the Legend of the Ten Rings 2," but it's also possible that the Ten Rings could be making the move to a Disney+ series, with Xialing as the protagonist, while Shang-Chi faces a different enemy. Variety's sources say that Cretton's Disney+ series is a comedy, so it could potentially be a vehicle for Awkwafina, who played Katy in the movie and has a strong comedic background. However, back in October there was a rumor from Marvel scooper DanielRPK (who has proven reliable in the past) that Marvel was developing a "Ten Rings" show for Disney+, so that could well be what this is.
If Cretton's MCU show isn't directly connected to "Shang-Chi and the Legend of the Ten Rings" then the possibilities are pretty much endless, considering that the Marvel Studios stable is absolutely heaving with characters who have yet to make an appearance in the MCU. Other upcoming Disney+ shows include "Ms. Marvel," "She-Hulk," and "Moon Knight." In a statement accompanying the news, Marvel Studios boss Kevin Feige said:
"Destin is an amazing collaborator who brought a unique perspective and skill to 'Shang-Chi and The Legend of the Ten Rings.' We had a fantastic time working together on the film and he has so many intriguing ideas for stories to bring to life on Disney+, so we're thrilled to expand our relationship with him and can't wait to get started."
Feige also recently said that Marvel has slowed down its approach to project announcements since the pandemic began, so we may be in for a bit of a wait before we find out what Cretton is working on!