The Essential Marvel Movies You Must Rewatch Before Spider-Man: No Way Home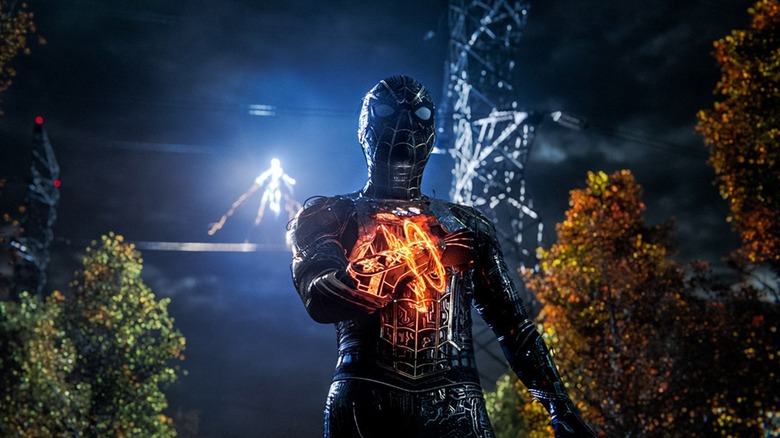 Sony Pictures
"Spider-Man: No Way Home" feels like it's been a long time coming, at least by Marvel Cinematic Universe standards. The end of 2019's "Far From Home" left audiences with one heck of a cliffhanger, setting the stage for Tom Holland's biggest cinematic adventure as the beloved superhero to date. This movie has a whole lot going for it, with Doctor Strange along for the ride, the Marvel multiverse cracking wide open, and whatever surprises are in store we don't even know about yet.
As such, it might behoove fans to revisit some movies in anticipation of the MCU event. We're here to offer some educated recommendations based on some of what we know will be in the movie, and some of what we suspect might be. Carve out some time, Marvel fans, you may have some homework to do.
Spider-Man: Homecoming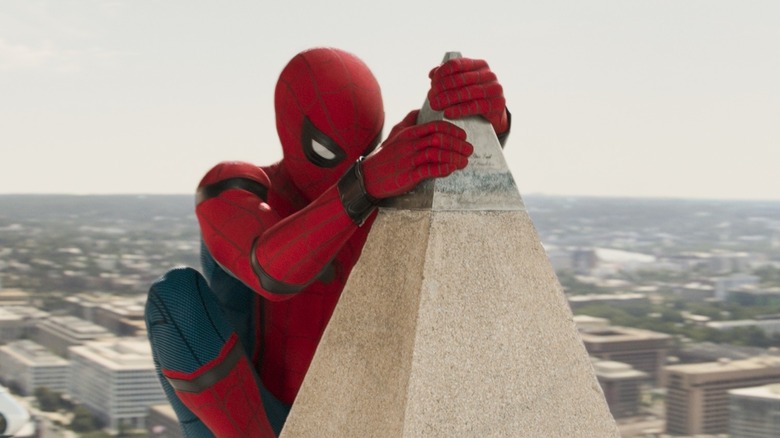 Sony Pictures
This is a pretty obvious but no less important place to start. While "Captain America: Civil War" served as Tom Holland's introduction to the MCU, "Spider-Man: Homecoming" was his first solo adventure. It truly set the tone and stage for what his journey was going to be, with director Jon Watts showing us his take on the character. With "No Way Home" in many ways feeling like the end of a journey (and probably the start of another), it's a good idea to head back to the relatively humble yet very entertaining first entry in this trilogy.
Spider-Man: Far From Home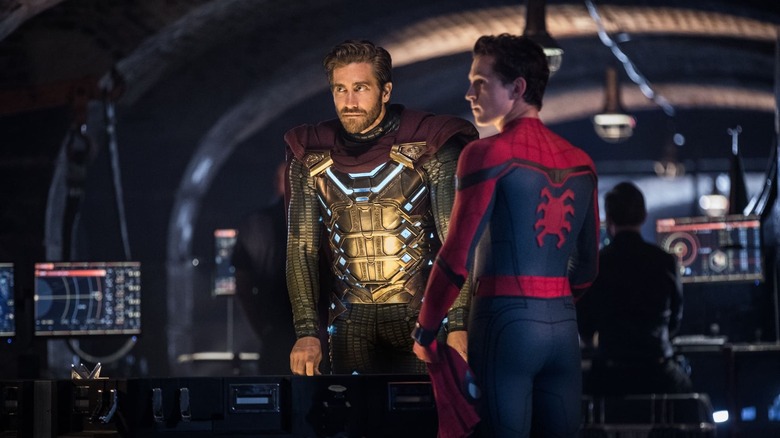 Sony Pictures
Perhaps no other title on this list is more crucial to revisit ahead of "No Way Home" than the movie that directly precedes it, "Spider-Man: Far From Home." Not only does this movie serve as an epilogue of sorts to the game-changing "Avengers: Endgame," but it directly sets the stage for what is going to take place in the upcoming sequel, with Mysterio essentially ruining Peter Parker's life in that hugely consequential post-credits scene. Fans would do well to refresh their memories in a "when last we left our heroes" sort of way with this one.
Doctor Strange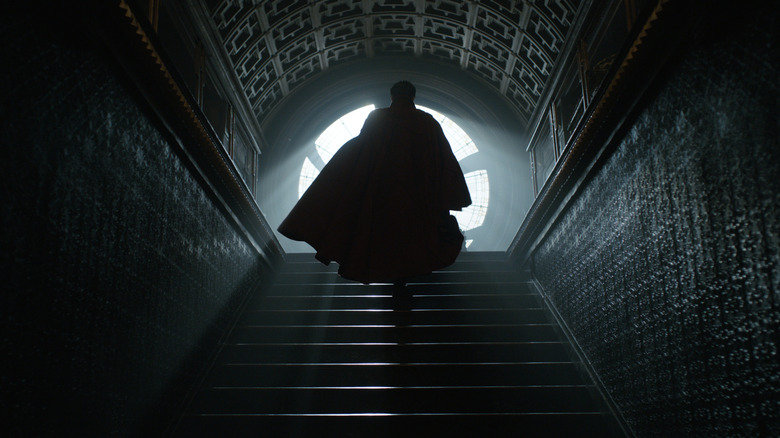 Marvel Studios
It is downright hard to believe that "Doctor Strange" was released all the way back in 2016 and Benedict Cumberbatch has yet to get another solo movie in the years since. Granted, he's appeared in plenty of other MCU movies, not to mention that "Doctor Strange in the Multiverse of Madness" is finally coming in 2022, but still. Be that as it may, revisiting his entry point into the MCU seems like a fine idea, given that the Sorcerer Supreme figures to be a massive part of the story being told in "No Way Home," seemingly acting as a second lead to Holland. Also, not for nothing, this remains an extremely solid solo entry in the MCU for my money.
Avengers: Infinity War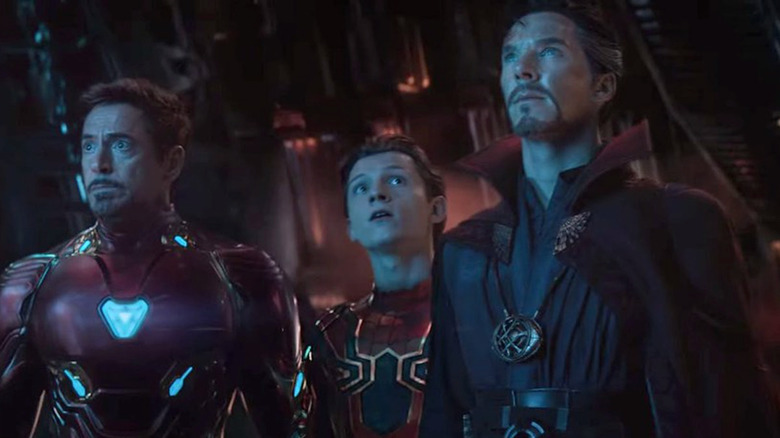 Marvel Studios
As mentioned, it appears as though Peter Parker and Stephen Strange are going to be going on quite the adventure together this time around, even if they are seemingly going to be at odds. That being the case, "Avengers: Infinity War" might be worth a revisit, as this is where the two heroes truly got to know one another on their wayward journey to space in an attempt to stop Thanos from getting all of the Infinity Stones. It didn't exactly pan out, but the two played their part in saving the universe and now share that bond forever.
The Amazing Spider-Man 1 & 2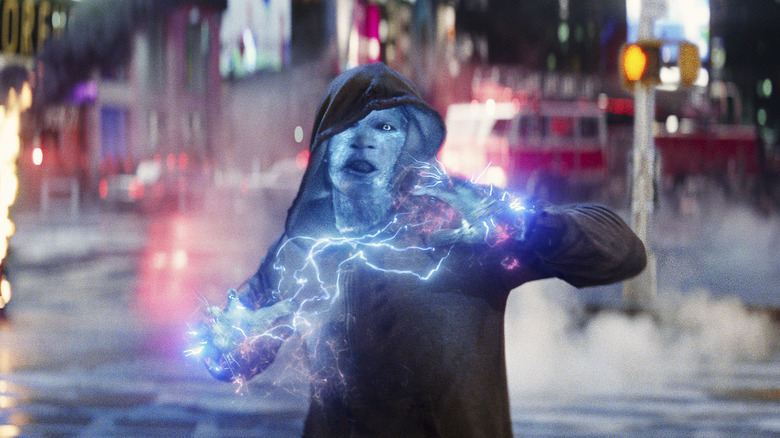 Sony Pictures
Now we're getting into speculation territory on some level, but "The Amazing Spider-Man" and "The Amazing Spider-Man 2" seem like worth rewatches ahead of "No Way Home." For one, Jamie Foxx is returning as Electro, having previously played the part alongside Andrew Garfield's Spidey in "TAMS2." Plus, Lizard is coming back as well. Beyond that, there remains much speculation that Garfield will reprise his role in the movie despite the actor's continued insistence that is not the case. But just in case Garfield is contractually barred from saying anything to the contrary, it is as good a time as any to refamiliarize yourself with his version of the character, even if the movies themselves are a bit uneven.
The Tobey Maguire Spider-Man Trilogy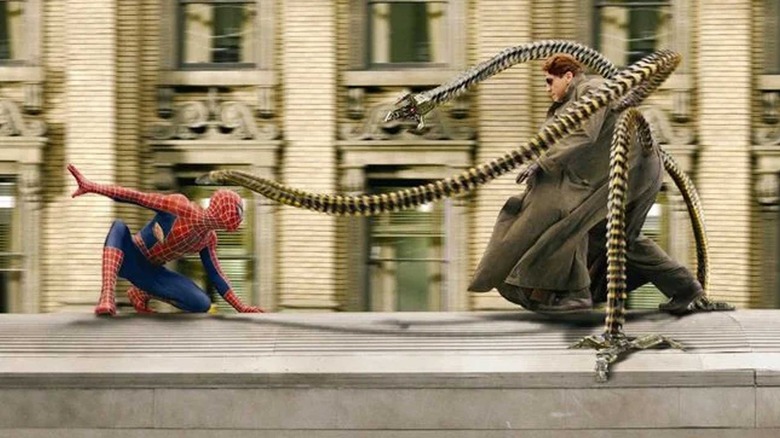 Sony Pictures
Much in the same vein, it would do fans well to reacquaint themselves with the Sam Rimi trilogy of "Spider-Man" movies at this time. For one, Alfred Molina is back as Doc Ock in "No Way Home," Willem Dafoe is reprising his role as Green Goblin, and Sandman (presumably reprised by Thomas Haden Church) is also coming back. That alone is reason to dive back into "Spider-Man" and "Spider-Man 2." And, if one truly is a completionist, "Spider-Man 3" is also there for the taking, though it is a tough movie to recommend wholesale, as it is harder to watch now than it ever has been, in my humble opinion. Aside from that, much like Garfield, Tobey Maguire's Spidey is heavily rumored to be making an appearance in "No Way Home," which would be a big deal.
Spider-Man: Into the Spider-Verse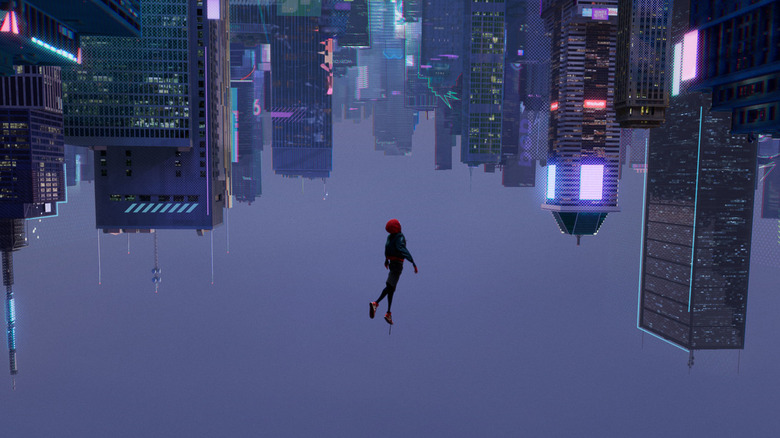 Sony Pictures
Lastly, "No Way Home" offers a good excuse to revisit "Spider-Man: Into the Spider-Verse." Not just because it is arguably one of the best "Spider-Man" movies ever made, if not one of the greatest superhero movies overall, but because it is an excellent primer for the multiverse. Before Marvel Studios and DC Films started hatching plans for live-action multiverse shenanigans, this movie told a multiverse-centric story with expert precision that proved it could work for mainstream audiences. Because the multiverse is going to be at the very center of "No Way Home," revisiting this film's version of it might be a good idea, as it could offer clues as to how it can work in the MCU as well. At the very least, it's an excuse to watch a downright banger of a comic book movie.