Kevin Feige On Spider-Man: No Way Home's Multiverse Mash-Up: 'Almost Anything Is Possible'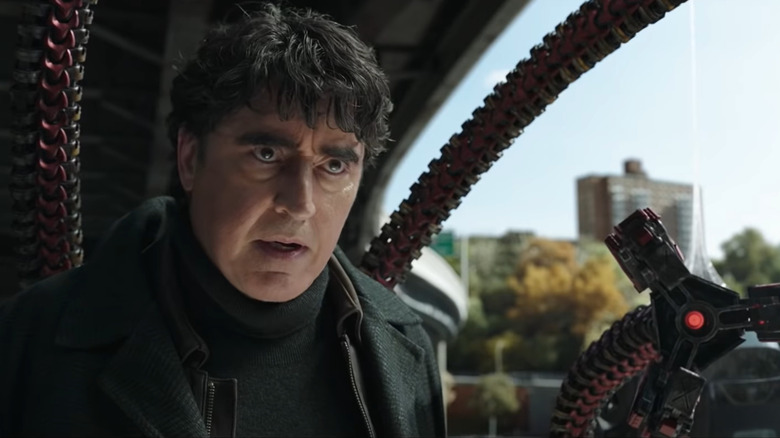 Marvel
Marvel's "Spider-Man: No Way Home" is almost here, with the premiere just around on the corner on December 17, 2021. In the movie, Dr. Strange (Benedict Cumberbatch) will open up the multiverse in order to help Peter Parker (Tom Holland) with his Spider-Man identity crisis. Unfortunately, that also means that Peter might have to face off against some of the villains from the other timelines, including Doctor Octopus (Alfred Molina), Electro (Jamie Foxx), and the Green Goblin (Willem Dafoe). 
The multiverse madness means some fans are convinced that previous Spider-Men Tobey Maguire and Andrew Garfield will be joining Holland to fight the baddies, but Marvel has tried to squash those rumors as much as possible. In an interview with ScreenRant, Marvel Studios president Kevin Feige shared his excitement for opening up a world of possibilities with the villains of the past. 
A Magical Multiverse Mix-and-Match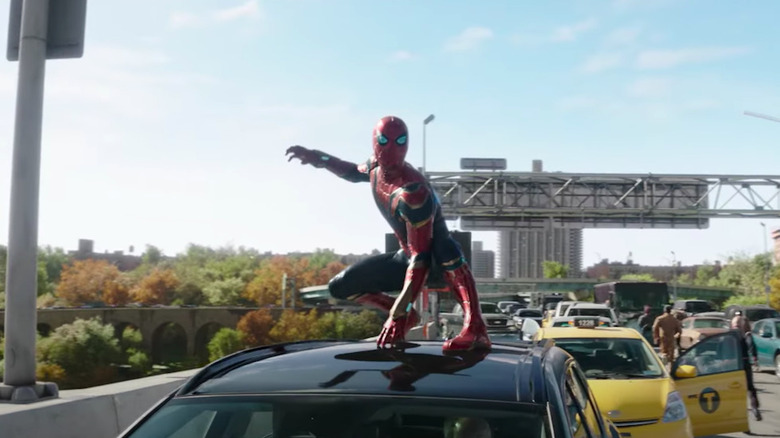 Marvel
While chatting with ScreenRant about the upcoming Marvel release, Feige explained why the IP crossover was so exciting:
I think if we've learned anything over the years, and particularly just the deal between Disney and Sony to do these movies together, that almost anything is possible if enough people believe in it and have a passion for it. Kicking off with Peter Parker's identity being revealed at the end of "Far From Home" immediately set us on a course for things we'd never seen before in a Spider-Man movie. That's the fun of making movies, is to do things people haven't seen before, and in the MCU there are ways that lots of amazing things can happen, and that Dr. Strange would be a good conduit to that.
While both of the previous cinematic Peter Parkers have managed to keep their secret identities mostly intact, Holland's Parker unfortunately had his revealed to the world at the end of "Spider-Man: Far From Home" when J. Jonah Jameson (J.K. Simmons) shared video of Mysterio (James Gyllenhaal) declaring Peter was Spider-Man. Spider-Man's identity being revealed was a major part of the "Civil War" comic books run, though the movies are likely to take a very different route. After all, Dr. Strange didn't open up a portal to the rest of the timelines in "Civil War." It seems like instead of trying to figure out how to deal with his identity being released in this world, Peter just wants to run away to another one. Whether or not the other Spider-Men show up to help him is going to be anyone's best guess. 
We'll find out exactly what Feige and co. have in store for us when "Spider-Man: No Way Home" premieres exclusively in theaters on December 17, 2021.