Bad Blood: Adam McKay Will Direct Jennifer Lawrence As Elizabeth Holmes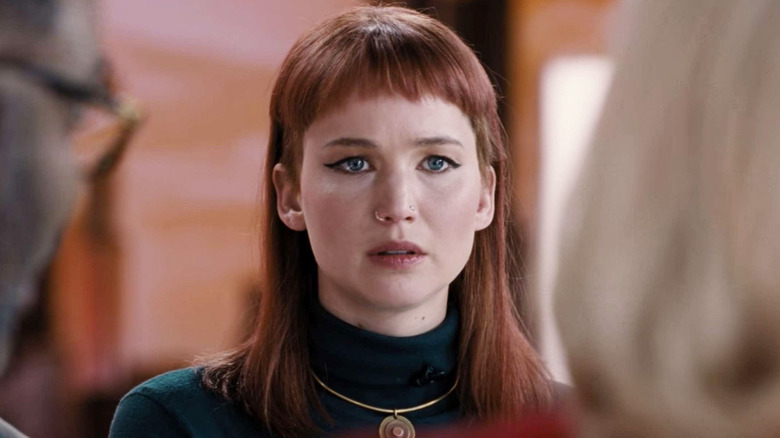 Netflix
It seems Adam McKay and Jennifer Lawrence enjoyed working together on "Don't Look Up," a sci-fi comedy that McKay co-wrote and directed about a pair of astronomers (played by Lawrence and Leonardo DiCaprio) who desperately try to warn the people of Earth than a massive comet is heading their way. The two are now officially working together on another dark satire in the form of "Bad Blood," a film inspired by the real-life rise and fall of notorious Theranos CEO Elizabeth Holmes.
Apple Studios has announced that McKay is set to write, direct, and produce "Bad Blood," with Lawrence starring as Elizabeth Holmes while also producing. McKay's script will draw from "Bad Blood: Secrets and Lies in a Silicon Valley," the 2018 non-fiction book written by investigative journalist John Carreyrou (who also broke the initial story about Holmes). Legendary Pictures will further back the project with Apple.
Per its official synopsis, "[Bad Blood] will chart the dramatic story of Holmes' Silicon Valley blood testing startup that catapulted her to being the youngest and richest self-made billionaire before claims of fraud brought everything crashing down." Hulu is also working on an Elizabeth Holmes series titled "The Dropout," a show based on the ABC News podcast of the same name detailing the story behind Holmes' fraudulent biotech venture. Kate McKinnon was originally attached to star in "The Dropout," but was replaced by Amanda Seyfried in March 2021.
We Need to Talk About Adam McKay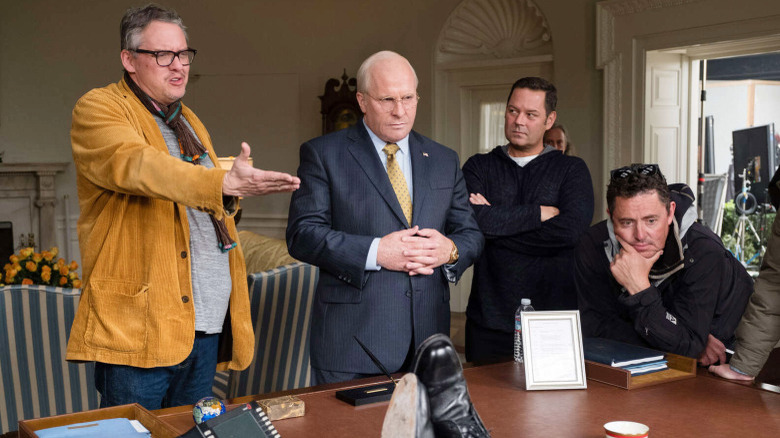 Mirror Releasing
"Don't Look Up" is positioned to serve as a comeback vehicle (of sorts) for the Oscar-winning Lawrence after she starred in a sting of films that disappointed either critically and/or financially in the late 2010s, culminating with 2019's "X-Men: Dark Phoenix." As for McKay, he's coming off directing 2018's "Vice," a Dick Cheney biopic that racked up many Oscar nods (including one for Best Picture) and a win for Best Make-Up and Hairstyling, yet earned a divisive response from critics and quietly under-performed at the box office.
On the subject of McKay: if you're like me, you probably miss the days when he directed Will Ferrell in comedies like "Anchorman," "Talladega Nights," and "The Other Guys" — films that, for sure, had their flaws but were funnier and otherwise better satires than his "serious," true story-based comedy-dramas "The Big Short" and "Vice." As a storyteller, McKay comes across as smug and self-satisfied in these movies, often throwing in too many comedic asides under the guise of needing to simplify the plot for his audience (rather than respecting them) and muddying the larger points he's trying to get across. Judging by the trailers, "Don't Look Up" sees McKay doubling-down on that approach, which doesn't bode well for "Bad Blood," either.
"Don't Look Up" begins streaming on Netflix on December 24, 2021. "Bad Blood" has yet to receive a release date.