In From The Cold: Release Date, Cast, And More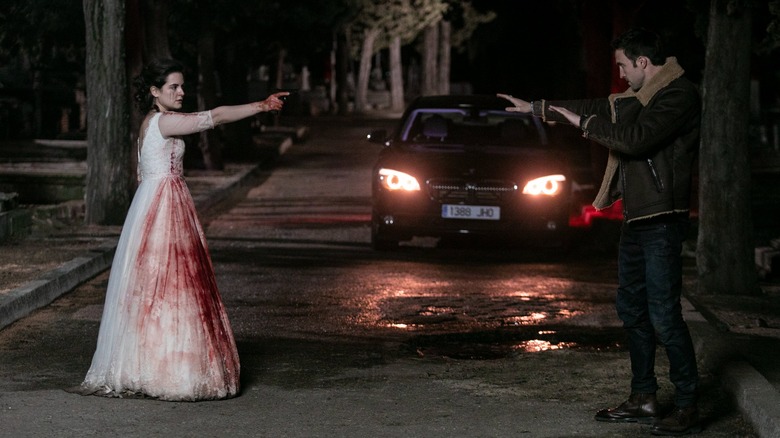 Netflix
(Welcome to ...And More, our no-frills, zero B.S. guide to when and where you can watch upcoming movies and shows, and everything else you could possibly stand to know.)
Netflix has a stranglehold on all of our lives and at this point, and it feels like we're all pretty much fine with it. In a world where there is so much pure, unadulterated content to watch, you can count on almost everyone in your life to be aware of the hot new Netflix thing. Your parents might shudder at Shudder and your peers may transcend Tubi (I'm doing my best here), but we'll always have Netflix. 
And in this case, their new hot thing is actually their new cold thing. Netflix's upcoming "In From the Cold" series will be hitting a queue near you in 2022, and we have all of the info you need to decide whether you're going to 1. Actively watch it and talk about it, 2. Passively watch it while completing another activity or 3. Unconsciously watch the first five scenes multiple times because you keep putting it on and immediately falling asleep. All Netflix content falls into one of these three categories.
In From the Cold Release Date and Where You Can Watch It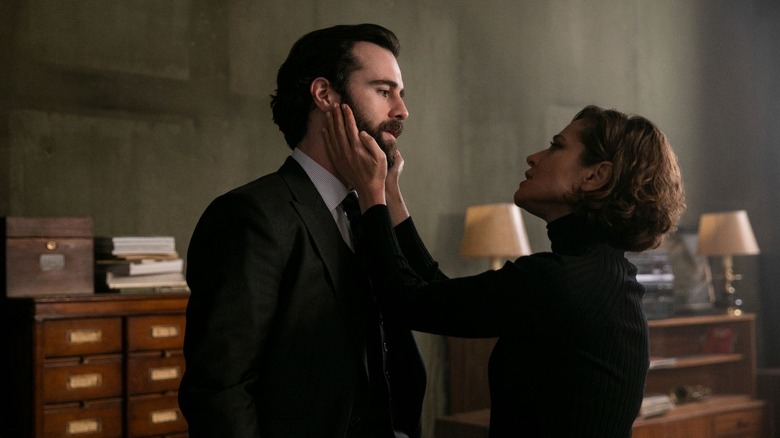 Netflix
"In From the Cold" will be debuting on Netflix, so no worries about signing up for a new subscription service or wandering back into the world of cable TV. As for the release date, you should throw on a parka and wrap yourself in a few scarves, because "In From the Cold" will hit Netflix on January 28, 2022, which is pretty soon! Whether you like it or not, 2022 will be here before you know it, and this spy thriller will be slipping right into your life. Like a spy. That's a thing spies do. They're sneaky.
What is In From the Cold?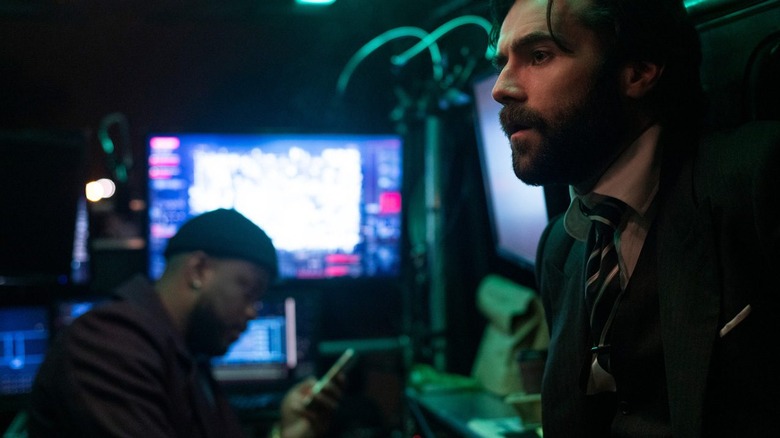 Netflix
I'm glad you asked! If you're a John le Carré fan, you probably noticed right away that this show's title is riffing off of his famous spy novel "The Spy Who Came in from the Cold," so you were probably already expecting some espionage, but for those of you less familiar with the world of spies, now you know! This show isn't an adaptation of Carré's work, but I still think that's a fun nod. Instead of following Carré's George Smiley, "In From the Cold" focuses on a single mom who has to reckon with her past as a Russian spy with very specific, sci-fi-esque, abilities. Yup, that's right, this isn't just a spy thriller, it's a sci-fi spy thriller. A real fun mishmash of genres.
In From the Cold Cast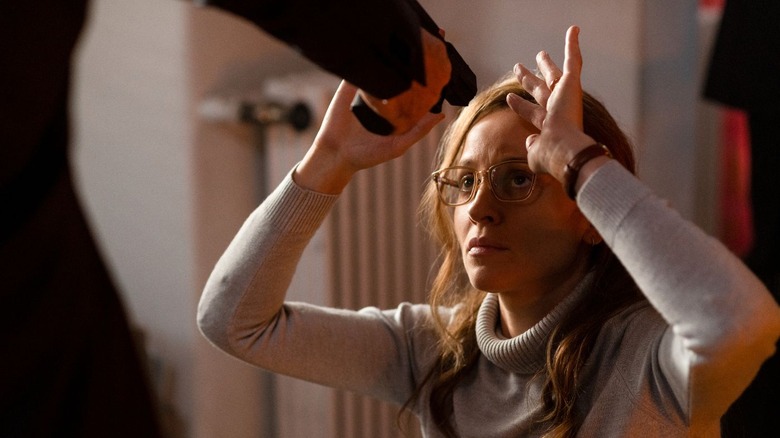 Netflix
I know you're wondering who is going to play the sci-fi spy mom, and lucky for you, I have an answer. It's Margarita Levieva, who you may know from "The Deuce" or "Adventureland" or "The Lincoln Lawyer." Joining her on this spy ride is Cillian O'Sullivan ("Vikings"), Charles Brice ("Homeland"), Amanda Bright ("Coronation Street")Anastasia Martin ("Heirs of the Night"), and more. Sounds like a fun mix.
In From the Cold Showrunners, Crew, and More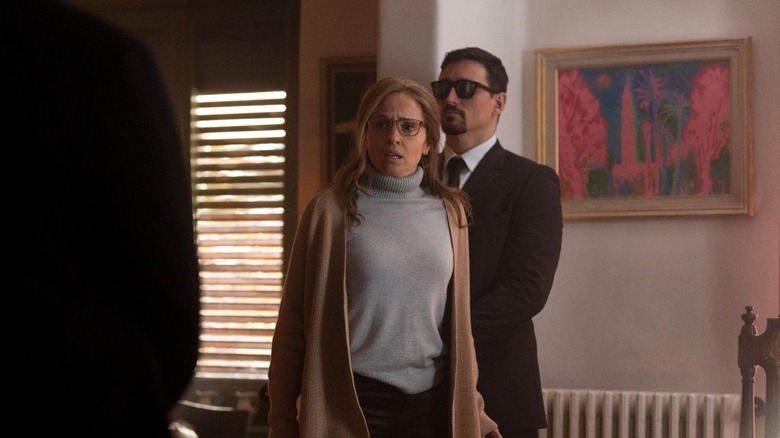 Netflix
Don't freak out too much "Supernatural" fans, but Adam Glass, who produced the aforementioned paranormal brother show as well as "Criminal Minds: Beyond Borders" and "Cold Case", is showrunning and executive producing this series. At the very least, he has a lot of experience producing shows about crimes, both real and emotional. On top of that, Ami Canaan Mann ("Jackie & Ryan," "Texas Killing Fields") and Birgitte Stærmose ("Darling," "The English Game") will be co-directing the series. 
In From the Cold Synopsis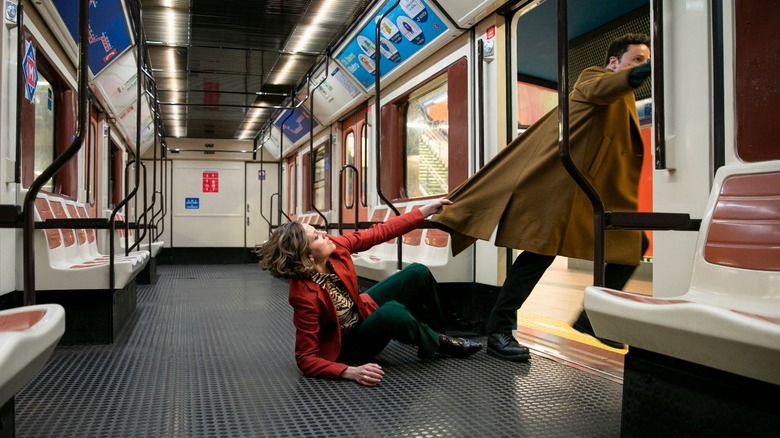 Netflix
We don't have a trailer for "In From the Cold" yet, but I'm sure that's forthcoming. In the meantime, this official synopsis will keep you warm:
During a European vacation with her daughter, an American single mom's life is turned upside down when the CIA forces her to confront her long-buried past as a Russian spy who was also the product of a highly classified KGB experiment granting her special abilities. After a mysterious string of manic and murderous incidents suggests someone with her exact abilities is targeting innocent people, Jenny (Margarita Levieva) is forced out of hiding to stop this villain or risk losing the family and new life she has built.