Oh Hell No: Release Date, Cast, And More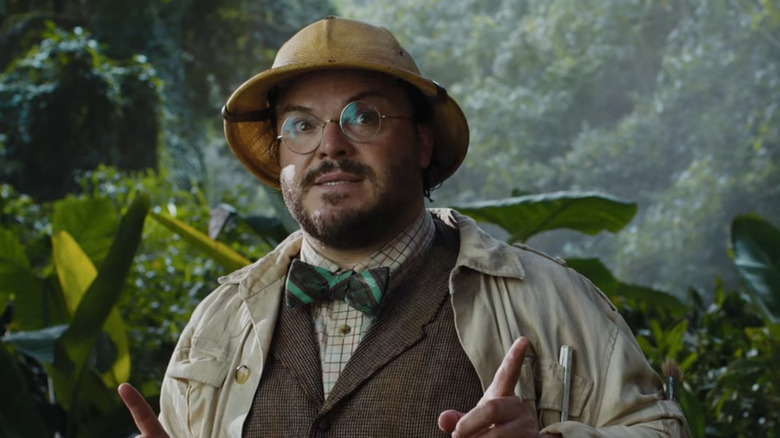 Sony Pictures is looking to assemble some heavy hitters for their upcoming comedy "Oh Hell No." The film follows an everyman named Sherman as he falls in love. Although, his beloved has a son named Will that is less than pleased with his mother's new partner. Now, Will is determined to make Sherman's life a living hell. Hilarity is sure to ensue, but when can we expect to see this project hit the big screen? Who are the key players behind the scenes? And who will be starring as Will and Sherman? Some of these answers are pretty complicated right now, but here is everything we know about "Oh Hell No" so far.
Oh Hell No Crew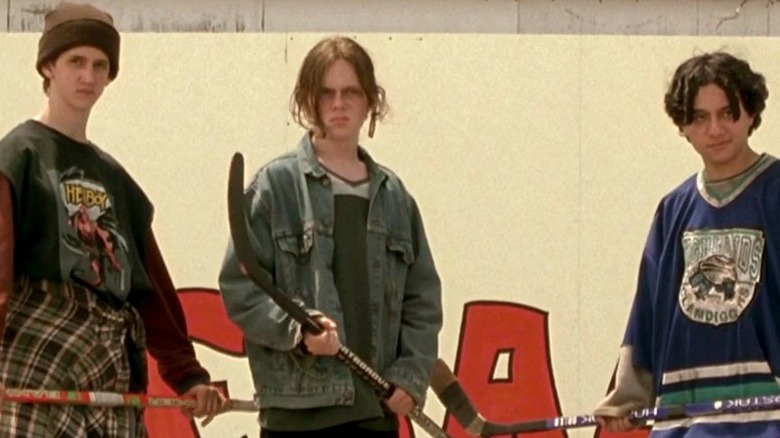 Lionsgate/Miramax
"Oh Hell No" will be directed by Kitao Sakurai. The cutting-edge filmmaker is well known in the realm of comedy thanks to his involvement in "The Eric Andre Show" on Adult Swim. His relationship with Andre continued as Sakurai directed the actor alongside co-star Tiffany Haddish in the No. 1 Netflix comedy "Bad Trip." His work can also be seen in season 2 of "Dave" and the upcoming BJ Novak anthology series "The Premise." But fans of Kevin Smith's "Dogma" may recognize him as one of the demonic hockey players that do Azrael's bidding. (That's him in the blue jersey.)
The script is written by Scott Armstrong, Tracy Oliver, Jessica Gao, and Rodney Rothman. Like Sakurai, these writers have quite the unique and eclectic body of work. Gao is probably best known for writing the Pickle Rick episode of "Rick and Morty," but her credits also include "Robot Chicken," "Silicon Valley," and the upcoming Marvel Studios series "She-Hulk" on Disney+. Rothman was a long-time writer for "The Late Show with David Letterman" before working on the scripts for "Grudge Match" starring Sylvester Stallone and Robert DeNiro, "22 Jump Street," and the award-winning "Spider-Man: Into the Spider-Verse."
Oh Hell No Cast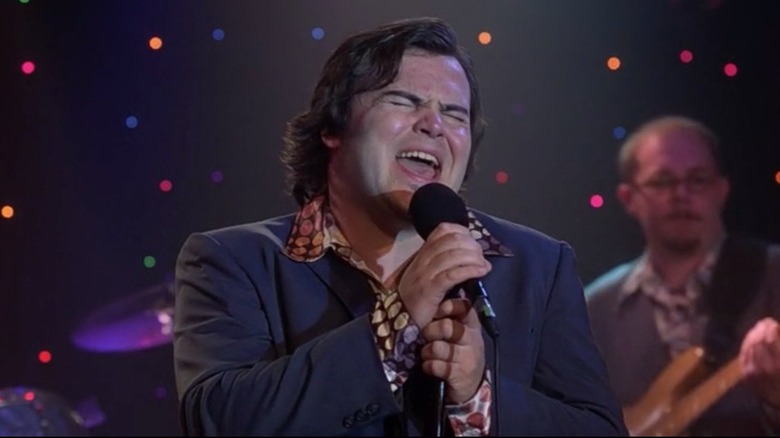 Buena Vista Pictures
With all that comedic genius behind the camera, Sony has to bring out some big guns to put in front of the camera with serious comedic chops of their own. That's why the studio enlisted the talents of Jack Black and Ice Cube.
Coming together for the first time, Black is set to play Sherman and Cube has been tapped for Will. Both men have racked up some serious (and seriously funny) credits over their storied careers. The co-frontman of Tenacious D spent the better part of the 2000s cracking up audiences in "High Fidelity," "Saving Silverman," "Orange County," "Kung Fu Panda," and "School of Rock." His star continued to shine as he showed us more sides of himself in indie projects like "The Polka King" and "Bernie," blockbusters like "King Kong" and "Jumanji: Welcome to the Jungle," and the highly underrated end-of-year staple "The Holiday."
Meanwhile, Ice Cube went from prolific rapper to versatile actor. The former N.W.A. member is probably best known for "Boyz n the Hood," the "Friday" series, and the "Barbershop" series. He was also able to show off some range in "Anaconda," "Ghosts of Mars," the "XXX" franchise, and the animated "Book of Life." He's been able to jump seamlessly from comedy to drama and back again for decades, all while being an absolute badass.
However, Cube's brand of badassery may not match up with "Oh Hell No."
Ice Cube Exits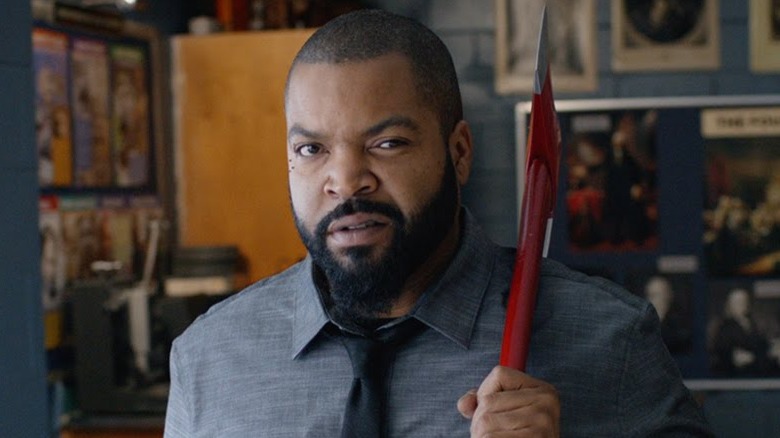 Warner Bros.
Just as production was ramping up to begin in Hawaii this winter, it was announced that Ice Cube would be departing "Oh Hell No." While the studio and his reps declined to comment on the split, sources indicate that the departure was due to the fact that Cube declined to get vaccinated against COVID-19 before reporting to set. And by walking away from this project, it's said that the star is leaving a $9 million payday on the table.
Throughout the pandemic, Ice Cube has been an advocate for mask-wearing. He donated 2,000 face masks to Bacone College in Oklahoma and launched the "Check Yo Self Before You Wreck Yo Self" campaign with Black Out in order to benefit frontline health workers. Despite this support for safety in the past, Ice Cube becomes the latest Hollywood star to refuse vaccination in order to work on a production.
Oh Hell No Release Date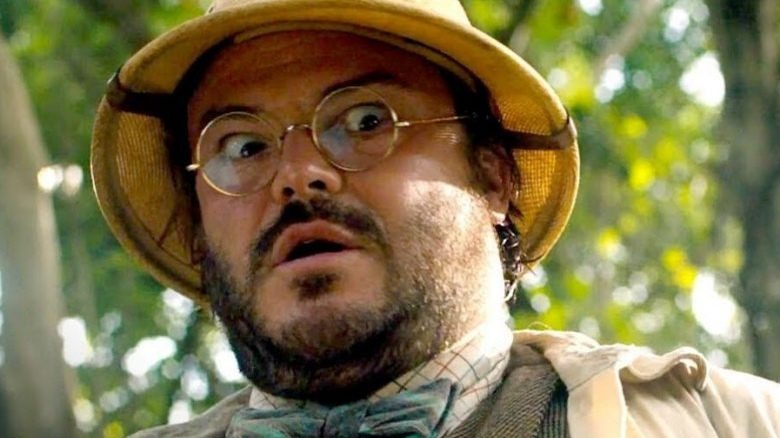 Sony Pictures
Originally, "Oh Hell No" was scheduled for release on July 1, 2022 when it was first announced. Sony later moved it up to June 17, 2022. But with Ice Cube's departure from the project, the studio and the producers are on the hunt for a new co-star for Jack Black. Due to this search, production will be pushed back. There's currently no word on whether the premiere will be pushed back as well, but it's pretty safe to assume that this movie will shuffle around the calendar once again when the cast is complete.