Will There Ever Be A Christmas Chronicles 3? Here's What We Know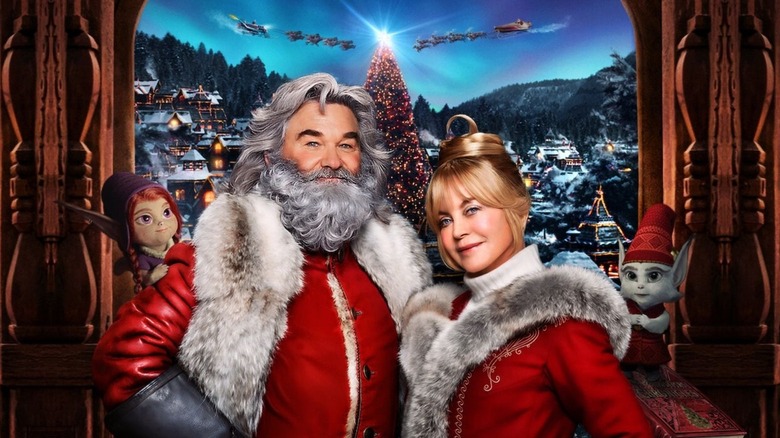 Via: Netflix
"The Christmas Chronicles" was a massive hit for Netflix when it debuted on the streaming service in 2018. It was watched by 20 million people in its opening week itself and led to a sequel where Kurt Russell reprised his role as the uber-cool, gruff Santa Claus and accompanied kids on another adventure to save Christmas.
The first "Christmas Chronicles" film follows children Kate and Teddy, who sneak into Santa's sleigh after he visits their home, causing the sleigh to malfunction. Santa's reindeers scatter, and the sleigh halts with a crash, losing all the presents that jolly Saint Nick is expected to deliver by Christmas morning. The simple story is explored on a grander scale in the sequel, "The Christmas Chronicles 2," where "Harry Potter" and "Home Alone" director Chris Columbus brought his own movie-making magic!
The franchise has been a much-loved holiday favorite, and the sequel brought to life the true mythology of who Santa Claus was. Who wouldn't want to revisit the world built by "The Christmas Chronicles," perhaps in a third installment?
Kurt Russell Seems To Be Interested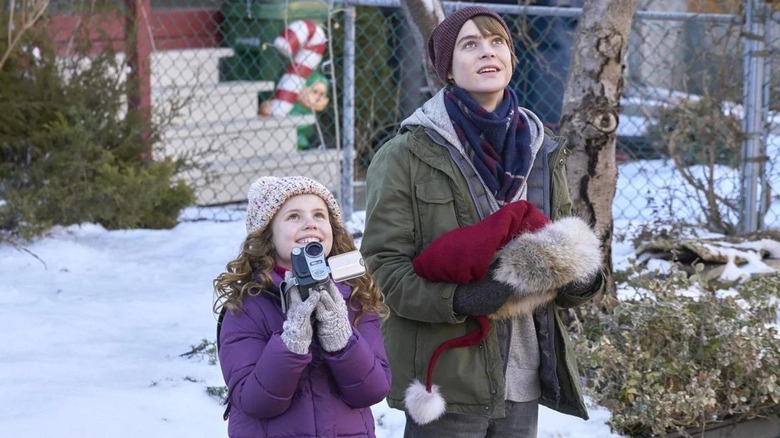 Netflix
Although Columbus and Netflix haven't shared any plans to extend the holiday franchise, actor Kurt Russell appears to be interested in the idea of another movie. During an interview with The New York Times, the actor suggested that he might be open to it though he had "no idea" about Netflix's plans. Russell revealed that although he never believed in sequels initially, he has taken a liking to the idea over the past few decades.
"I've never been big on sequels, but that was 50, 40, 30 years ago. Now sequels aren't even sequels anymore. We've just cyclically found our way around to making television. You go to the movies and you're seeing television because there's a serial aspect to it."
Russell's wife, Academy Award-winning actress Goldie Hawn, had a short cameo in the first film as Mrs. Claus and portrayed the character once again in the sequel. In the interview, Hawn compared the world of "The Christmas Chronicles" to the epic movie universe built by Marvel Studios.
Chris Columbus Speaks Out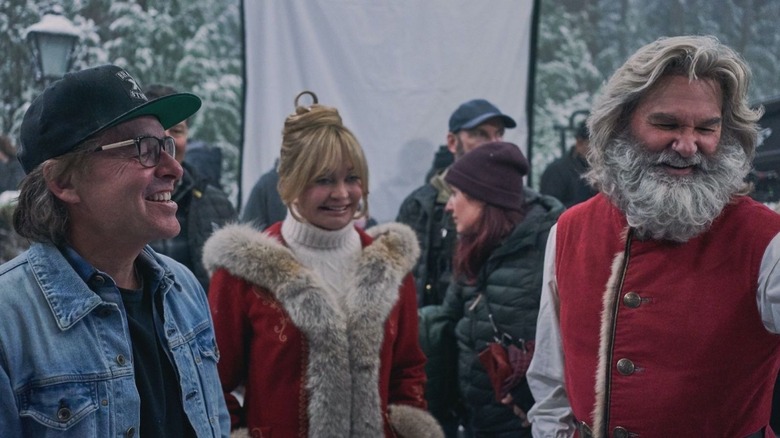 Netflix
"The Christmas Chronicles 2" director Chris Columbus opened up about the possibility of a third movie in an interview with ComicBook.com. The filmmaker reflected on a "poignant" scene from the film, where Goldie Hawn's Mrs. Claus expresses her happiness at having "real children in the village again." The movie never reveals the reason behind her eerie statement, which makes viewers wonder if there's a dark secret she has been living with. Mrs. Claus is also a character that has not been explored as extensively, so it would be fascinating to see her origin story in another film.
Columbus explained he hasn't had any discussions about another movie yet, and was unsure about what a third installment would entail. But he's open to building up the Christmas-themed world introduced by the franchise! "It's interesting because right now I can't even think about what the third potential movie could be," he told the publication. "But we're certainly set up to open up this world even more."
Judging from what Chris Columbus has to say, it is possible that when the streamer green lights a third film, it will center on Mrs. Claus and explore her character story on a deeper level.
Hopefully, we'll get an announcement in time for Christmas!