Netflix's Texas Chainsaw Massacre: Release Date, Cast, And More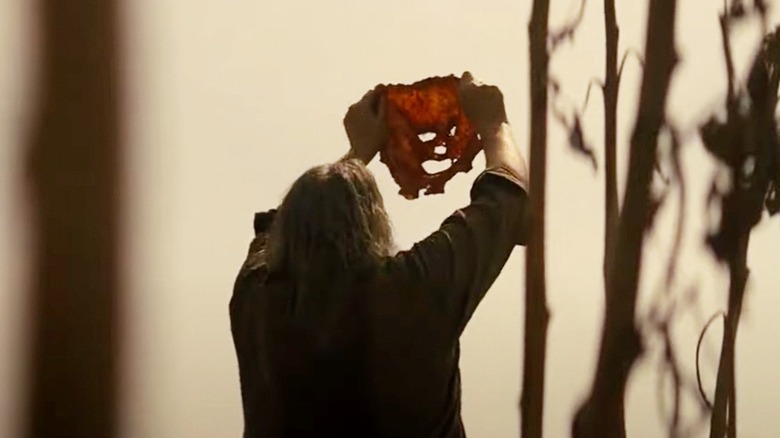 Netflix
(Welcome to ...And More, our no-frills, zero B.S. guide to when and where you can watch upcoming movies and shows, and everything else you could possibly stand to know.)
As any good horror fan worth their salt can tell you, the dead never truly stay dead, and this is doubly true for horror's biggest heavyweights – slasher franchises. In yet another installment of the frequently sequelled, rebooted, and remade horror series, Netflix is delivering a direct sequel to Tobe Hooper's original 1974 horror classic, "The Texas Chain Saw Massacre." 
The original film followed a group of young hippies who inadvertently invite horror their way after picking up a mysterious hitchhiker on their way to visit the grave of the Hardestys' grandfather, to investigate reports of vandalism and grave robbing. They are then targeted by the family of the hitchhiker, including his chainsaw-wielding brother, the now slasher icon known as Leatherface (Gunnar Hansen). "The Texas Chain Saw Massacre" sparked eight additional slasher films, comics, and a video game adaptation of the original film. Now, there's a new film on the horizon, and here's everything you need to know.
Texas Chainsaw Massacre Release Date and Where You Can Watch It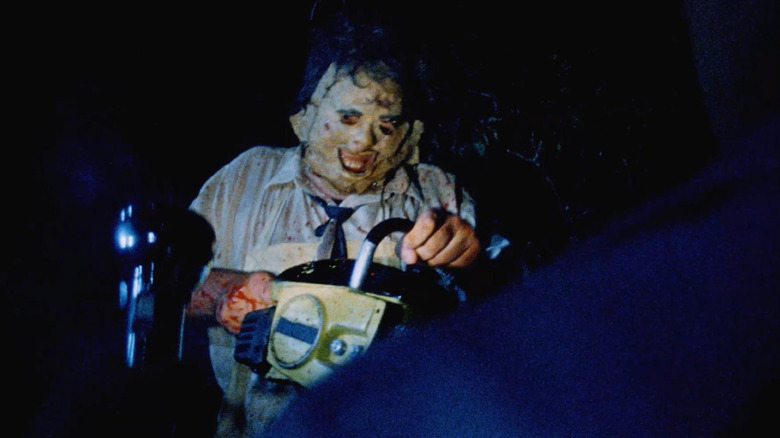 Bryanston Distributing Company
"The Texas Chainsaw Massacre" will be exclusive to Netflix and debut on February 18, 2022. This will be the series' first direct-to-streaming title, following the prequel "Leatherface" which was originally released direct-to-DirectTV.
What is Texas Chainsaw Massacre About?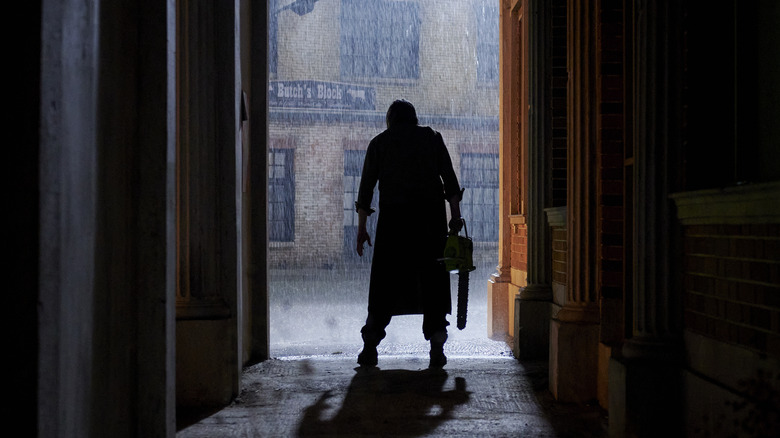 Netflix
In an interview with Entertainment Weekly, director David Blue Garcia stated:
"I think the first movie really hit a nerve when portraying that culture clash between the countryside and the city. Back in the '70s, the hippies were representing the youth of the city. This time, they're more like millennial hipsters from Austin who are very entrepreneurial and have a dream of getting away from the city and back to the countryside. They're trying to gentrify small-town America — and let's just say they encounter some pushback."
Billed as a direct sequel, "The Texas Chainsaw Massacre" is about a woman named Melody, her teenage sister Lila, and their friends Dante and Ruth as they travel to the remote town of Harlow, Texas to start a new business. Their new venture turns sour pretty quickly as they incidentally cross paths with the home of Leatherface, the known serial killer whose gruesome legacy continues to terrorize the community. One of those community members is Sally Hardesty, the sole survivor of his first massacre, who now seeks revenge on the man who killed her brother and her friends.
As for Leatherface, he's apparently been living off the grid and trying to be a good person. Leatherface has always been open for a sympathetic read, having grown up in a wildly abusive home and forced to do things against his will. He's also largely believed to be neurodivergent, making him vulnerable to the evil influences of his family. It'll be interesting to see him and Sally converge once again.
The Texas Chainsaw Massacre Cast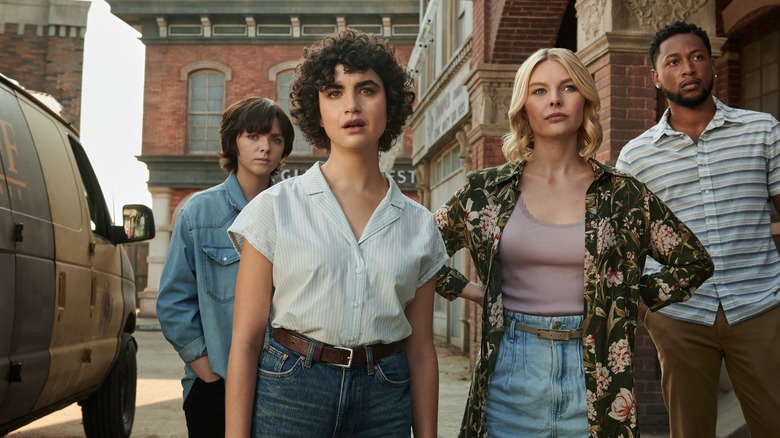 Netflix
The iconic Leatherface will be played by Mark Burnham, known for his roles in "Lowlife," "Wrong Cops," and "Ultrasound." Elsie Fisher ("Castle Rock," "Eighth Grade"), Sarah Yarkin ("Happy Death Day 2U," "Borrasca"), Moe Dunford ("The Dig," "Vikings"), Olwen Fouéré ("Mandy'), Alice Krige ("Silent Hill," "Gretel & Hansel"), Jacob Latimore ("Detroit," "The Maze Runner"), Nell Hudson ("Victoria," "The Irregulars"), Jessica Allain ("The Laundromat," "Archenemy), Sam Douglas ("Snatch"), William Hope ("Aliens," "Dark Shadows"), and Jolyon Coy ("Rare Beasts," "War & Peace") are also set to star.
Texas Chainsaw Massacre Director, Writer, And More
Outsider Pictures
"Texas Chainsaw Massacre," comes from director David Blue Garcia ("Blood Feast," "Tejano") and producer Fede Álvarez ("Evil Dead," "Don't Breathe"). Álvarez also co-wrote the script with his writing partner Rodo Sayagues and newcomer Chris Thomas Devlin.
"It felt familiar somehow because it took us back to when I did Evil Dead," said Álvarez to Entertainment Weekly. "Me and Rodo really wanted to make sure we don't disappoint the fans, and we are [among them]."
Álvarez says the film will bring the hardcore brutality the films are known for, but also feature the simplistic nature of the original. "We wanted to come up with a very simple premise [with] a powerful domino effect," he said. "Everything is set up in the right place — all you have to do is push the first domino and everything will happen effortlessly."
The Texas Chainsaw Massacre Trailer
Melody (Sarah Yarkin), her teenage sister Lila (Elsie Fisher), and their friends Dante (Jacob Latimore) and Ruth (Nell Hudson), head to the remote town of Harlow, Texas to start an idealistic new business venture. But their dream soon turns into a waking nightmare when they accidentally disrupt the home of Leatherface, the deranged serial killer whose blood-soaked legacy continues to haunt the area's residents — including Sally Hardesty (Olwen Fouéré), the sole survivor of his infamous 1973 massacre who's hell-bent on seeking revenge.