Vikings: Valhalla: Release Date, Cast, And More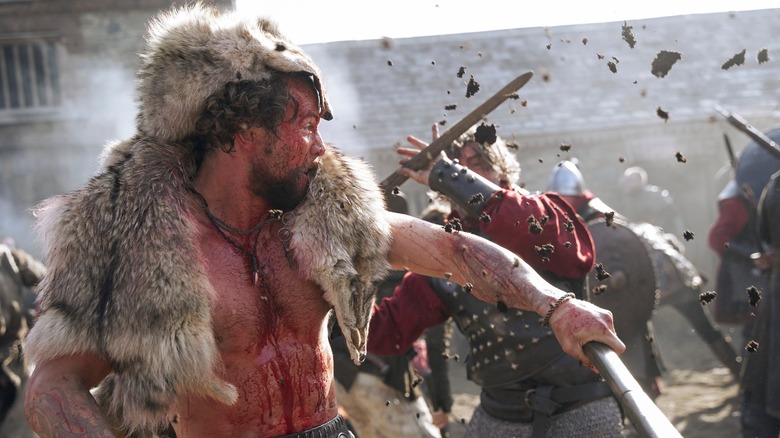 Netflix
(Welcome to ...And More, our no-frills, zero B.S. guide to when and where you can watch upcoming movies and shows, and everything else you could possibly stand to know.)
As far as epics involving swords and violence on TV go, "Game of Thrones" will likely always be the first show that comes up. But "Vikings" is probably a close second and, given the way that "GoT" ended, some might argue that History's series might ultimately have a leg up. And it just so happens that George R.R. Martin's universe isn't the only one entering spin-off land now that its flagship show has wrapped up its run. Netflix is indeed going to continue the "Vikings" universe with a brand new show titled "Vikings: Valhalla," making its way to the streaming world in 2022. We're here to give you all of the necessary information so fans can be ready and know what to expect when the time comes.
Here is everything you need to know about "Vikings: Valhalla."
Vikings: Valhalla Release Date and Where You Can Watch It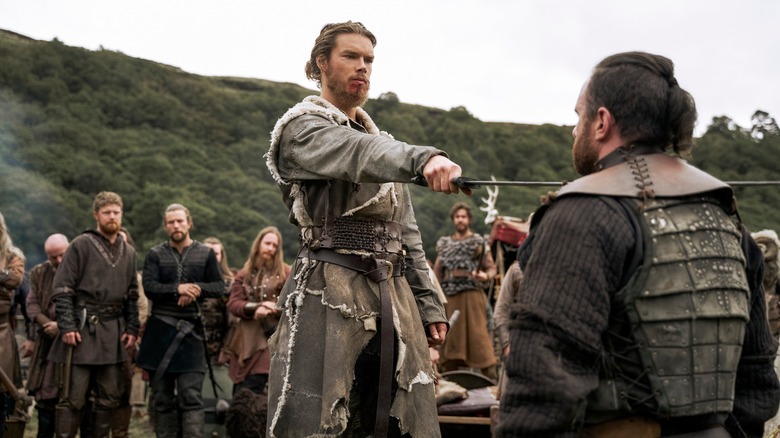 Netflix
"Vikings: Valhalla" is set to arrive on Netflix on February 25, 2022. As is almost always the case with shows on this particular streaming service, the full season will be released at once for your binging pleasure. That is worth mentioning these days as more and more streaming services are moving towards a weekly release model.
What Is Vikings: Valhalla?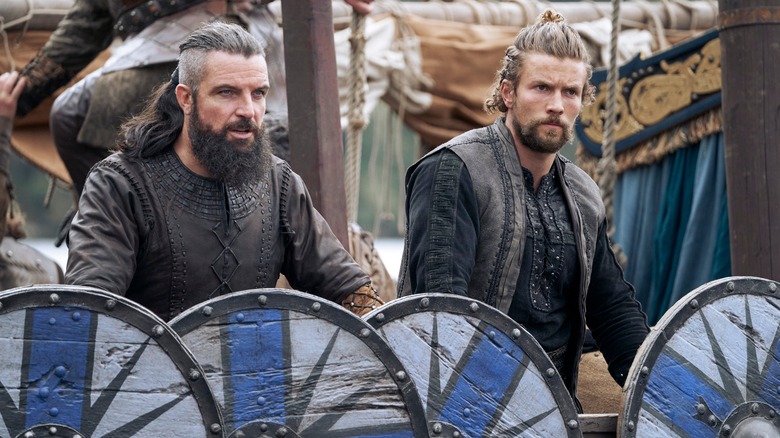 Netflix
This serves as a spin-off to History's successful series "Vikings." This time, however, Netflix has stepped up to keep the show's universe going with an entirely new story. It picks up 100 years after the events of the original show (so don't expect to see any returning characters) and chronicles some of history's most notorious vikings.
Vikings: Valhalla Showrunners, Crew, and More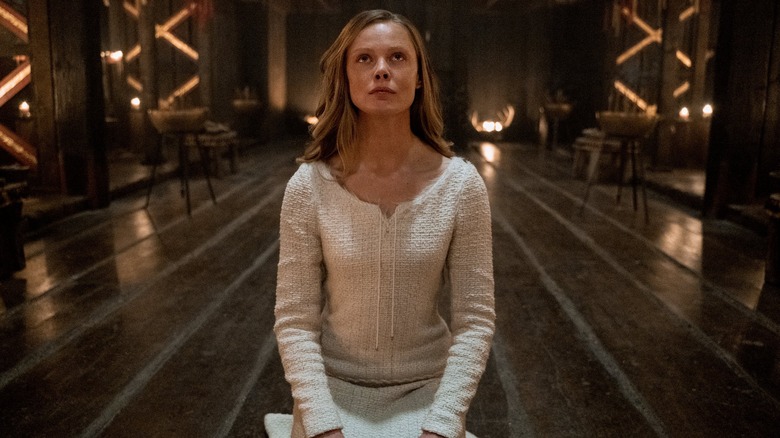 Netflix
Jeb Stuart, who co-created "Vikings," returns as showrunner and executive producer of the spin-off. His co-creator Michael Hirst is also set as an executive producer. Niels Arden Plev, Hannah Quinn, and Steve Saint Leger are set as directors of the series. Leger, it's worth noting, directed episodes of the original series, so he may be able to provide some connective tissue. Morgan O'Sullivan, Michael Hirst, Sheila Hockin, Steve Stark, James Flynn, John Weber, Sherry Marsh, Alan Gasmer, and Paul Buccieri are also on board as executive producers. Vanessa Alexander, Declan Croghan, and Eoin McNamee are writing the series along with Stuart.
Vikings: Valhalla Cast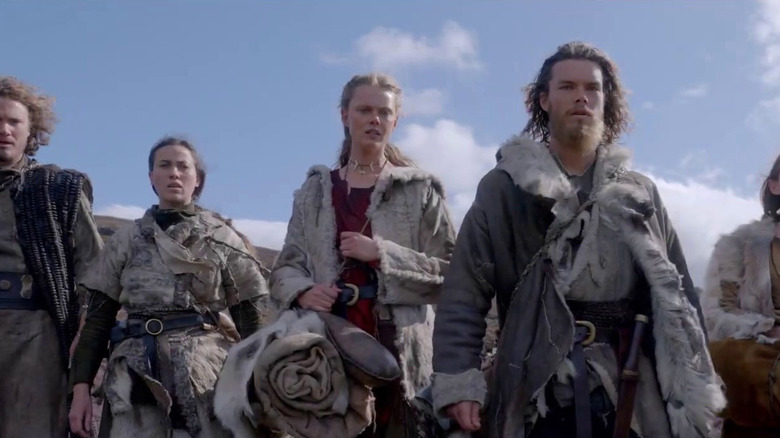 Netflix
The cast is led by Sam Corlett as Leif Eriksson, Frida Gustavsson as Freydis Eriksdotter, Leo Suter as Harald Sigurdsson, and Bradley Freegard as King Canute. The Ensemble Also Includes Jóhannes Jóhannesson as Olaf Haraldson, Laura Berlin as Emma Of Normandy, David Oakes as Earl Godwin, and Caroline Henderson as Jarl Haakon. Other Recurring Charcters Include Pollyanna Mcintosh as Queen Ælfgifu And Asbjørn Krogh Nissen Is Jarl Kåre.
Vikings: Valhalla Trailer and Synopsis
Netflix has released a first-look trailer for "Vikings: Valhalla," which you can check out above. Additionally, we have included the show's official plot synopsis, which you can read below.
The all-new VIKINGS: VALHALLA begins in the early 11th century and chronicles the legendary adventures of some of the most famous Vikings who ever lived – Leif Eriksson, Freydis Eriksdotter, Harald Hardrada and the Norman King William the Conqueror. These men and women will blaze a path as they fight for survival in the ever changing and evolving world.