Vikings: Where You Can Stream Or Buy Every Season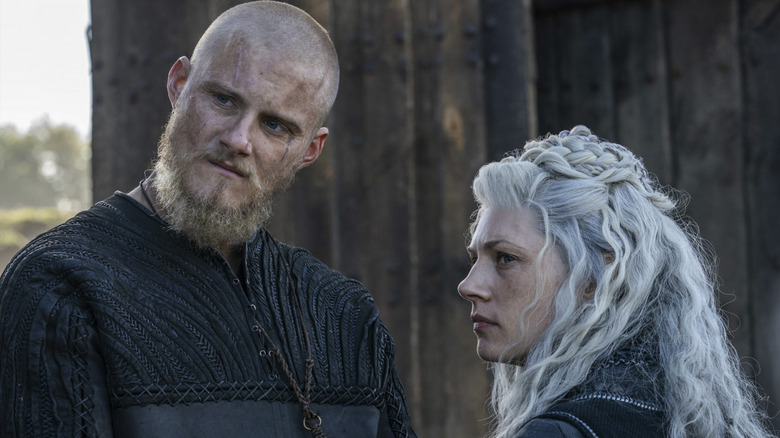 History
We may receive a commission on purchases made from links.
(Welcome to Where to Watch, which provides a clear and simple answer to the question, "Hey, where can I watch this thing?" In this edition: "Vikings.")
The History Channel series "Vikings" is — you guessed it — about Vikings. The show is a drama with political intrigue and other Viking things like waging wars and exploring new places, and it focuses on Ragnar Lothbrok (Travis Fimmel) and his wife, Lagertha (Katheryn Winnick), a Viking couple that end up having lives that go beyond their expectations of simply farming their land.
The series first premiered on March 3, 2013, and ended on December 30, 2020, after six seasons and 89 episodes. Read on to find out where you can stream or buy all six seasons.
Where You Can Stream Every Season of Vikings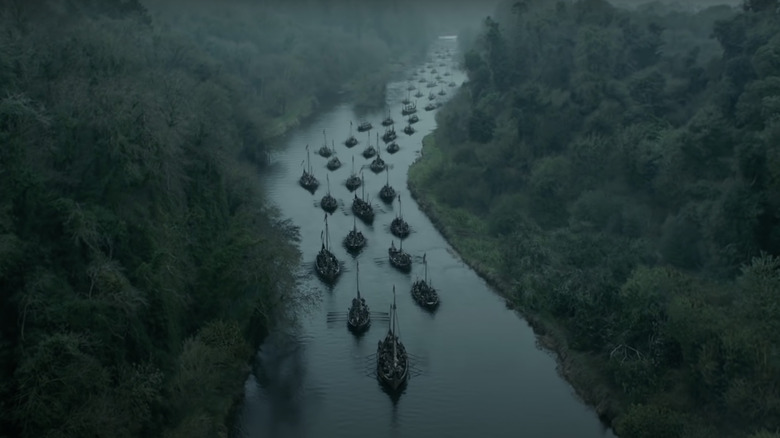 History
All six seasons of "Vikings" are now available on Amazon Prime Video, so if you're an Amazon Prime subscriber you're good to go on the "Vikings" front. They're also all currently available on Hulu, so you'll also be able to meet all your "Vikings" content needs there as well.
While the first five and a half seasons aired on The History Channel, the last 10 episodes — Season 6, Part Two — premiered exclusively on Amazon Prime Video. Now that they've all been released, however, you can catch these episodes on Hulu as well.
Where You Can Buy Every Season of Vikings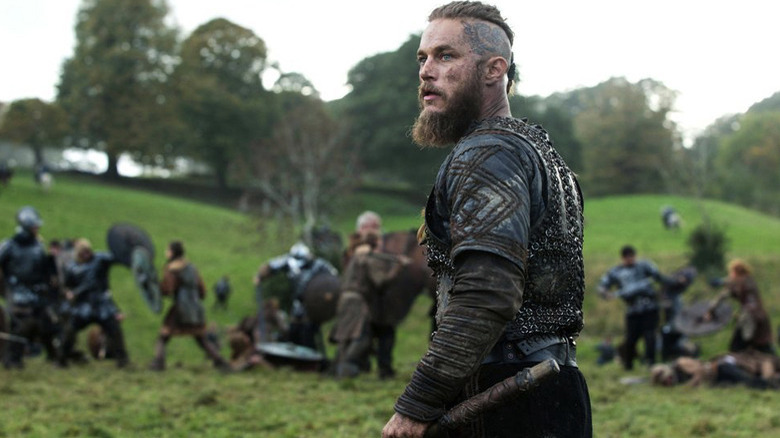 History
If you're not an Prime Video or Hulu member, you can also buy each episode individually or purchase "Vikings" seasons from Amazon, Vudu or Apple. The price for each episode and season varies.
For example, the first three seasons on Apple cost $19.99 each, while seasons 4 and 5 cost $34.99 and season 6 costs $39.99. The higher price for later seasons makes sense, especially since seasons 4-6 have 20 episodes instead of 10. Individual episodes on Apple start at $2.99 to own.
Prices are a bit lower Vudu. Individual episodes only cost $1.99 and you can purchase the first three seasons for $14.99 each. Each of season 5's two parts (10 episodes each) are $14.99, making the cost for the total season about $30, still about $5 less than Apple. The two parts of the sixth season on Vudu are $19.99 each, however, making the price for the total season the same as Apple's. Vudu also has a bundle deal, where you can get the first four seasons — 49 episodes — for $74.99. Individual episodes on Vudu all cost $1.99 each.
On Amazon, if you don't have Prime Video, early "Vikings" episodes are $1.99 to $2.99, depending if you want an HD version or not and seasons also cost $19.99 (HD) or $14.99 (SD). Buying half of one of the later seasons costs $29.90 for HD or $19.90 for SD.
You can also buy "Vikings" on DVD and Blu-ray. Prices to own a physical copy range from $9.99 to $25 per season (or half of a season for seasons 4-6). There's also a box set of the first four seasons that currently goes for $38.50 for DVD and $41.96 for Blu-Ray on Amazon.
So whatever your preference — streaming or owning — there are lots of places to watch Ragnar Lothbrok becoming a Scandinavian king. And if you want more of the "Vikings" world, there's also a spinoff show, "Vikings: Valhalla," in the works at Netflix.