The Daily Stream: A Very Ghoul Log Christmas Is The Cinematic Event Of The Holiday Season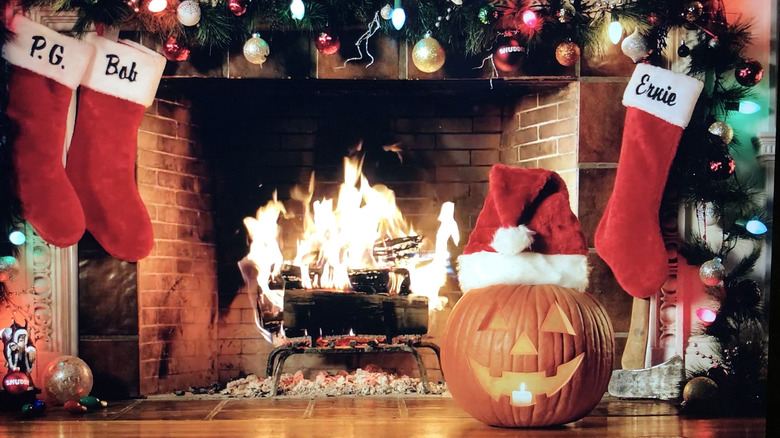 Shudder
(Welcome to The Daily Stream, an ongoing series in which the /Film team shares what they've been watching, why it's worth checking out, and where you can stream it.)
The Movie: A Very Ghoul Log Christmas
Where You Can Stream It: Shudder
The Pitch: It's Shudder's traditional "ghoul log" – AKA a Jack O' Lantern – but with a Christmas twist! Why settle for the boring old TV yule log that shows you some boring burning wood when you could instead watch a pumpkin wearing a Santa hat? Or, as Shudder describes it: 
The Ghoul Log is back with a special holiday edition combining a traditional Yule Log with a candlelit Jack O' Lantern. Wishing all our members a very spooky Christmas and a scary New Year!
Best of all, Shudder managed to score international superstar A. Pumpkin as the star of this thing. Crazy!
Why It's Essential Viewing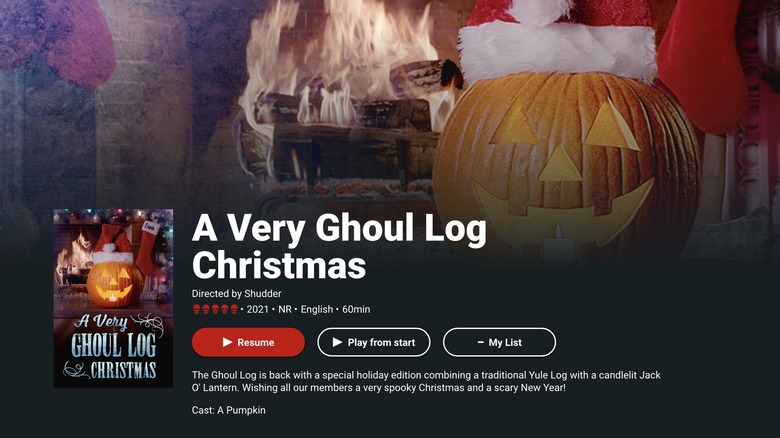 Shudder
I've already talked about the importance of the Shudder Ghoul Log. Twice, in fact. Every Halloween, Shudder releases a Ghoul Log, a tribute to the classic TV Yule Log. For those that don't know, from 1966 to 1989 on New York City television station WPIX (channel 11), there was a televised fireplace that was broadcast traditionally on Christmas Eve or Christmas morning. The Yule Log lives on via Netflix, which has multiple versions that they call "Fireplace For Your Home." And then there's Shudder's version, which celebrates Halloween season by streaming a flickering Jack O'Lantern. 
This year, Shudder decided that the fun didn't have to stop when Halloween ended. Instead, they now have a Christmas-themed Ghoul Log, and it's the cinematic holiday event of the season! For one hour, a fireplace burns while acclaimed actor A. Pumpkin sits front and center, holding us rapt with his incredible performance. I'm glad Shudder dropped this just in time for awards season because I see several trophies in A. Pumpkin's future after this stunning, groundbreaking performance. 
Never overstaying its welcome, "A Very Ghoul Log Christmas" is a beautiful reminder of the reason for the season. As the year winds down and the days grow darker, it's important for us to gather together with the ones we love and stare silently at a Jack O'Lantern for a full hour.