Everything We Know About Netflix's Assassin's Creed Series So Far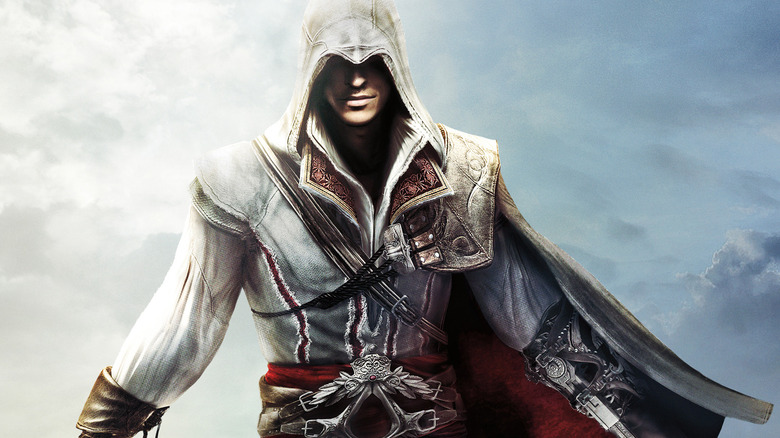 Ubisoft
You probably know the story by now. Though the industry was headed inexorably to this point already, the pandemic has only worsened the need for studios to shore up their various IP rights and get in on the franchise game. Video games have notoriously resisted Hollywood's repeated attempts to adapt this medium into film and television, but perhaps that dam is finally breaking. Netflix's "The Witcher," based on a series of novels as well as the video game series, has grown into an incredibly popular show for the streaming service. Even more recently, Paramount has decided to go all-in on the adventures of Master Chief with their planned "Halo" series, which we received a glimpse of a few weeks back. 
Though it's been some time since we last heard any updates, Netflix also previously announced their own "Assassin's Creed" series, despite some, ah, very public failings in adapting this property before. But video games are a veritable gold mine if done right, as the streaming service has learned, so why not try once more? Read on for everything we know so far about Netflix's "Assassin's Creed" series.
When and Where to Watch Assassin's Creed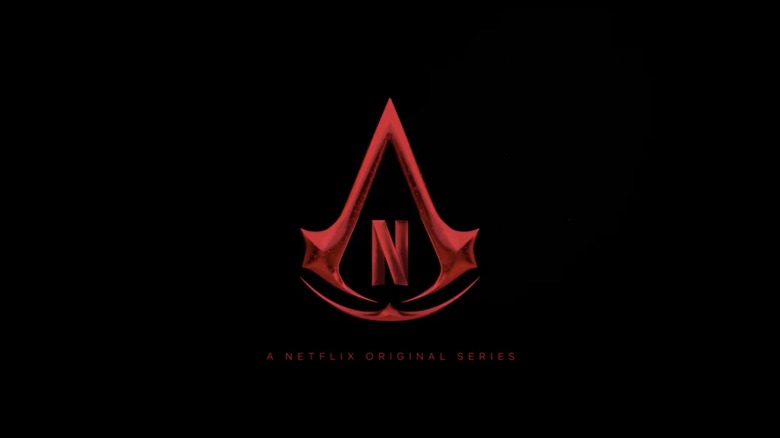 Netflix
There is currently no announced timetable for when to expect this "Assassin's Creed" series to see the light of day, so all we know at this point is to expect every episode of the show's first season to release on Netflix all at once, as binge-watchers have come to expect from the major streaming platform. There is currently no word yet on when that might be or even how many episodes will comprise the inaugural season, but keep an eye on /Film for any and all updates as they come in.
What We Think Assassin's Creed Will Be About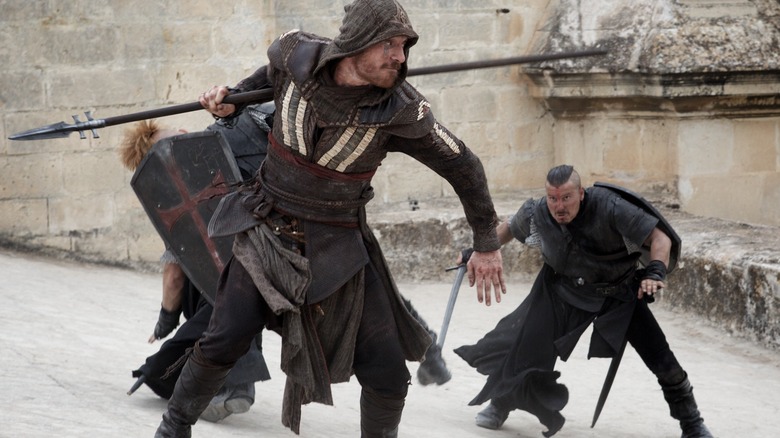 20th Century Studios
When the series was first announced in late 2020, Netflix Vice President Peter Friedlander released a statement saying, "We're excited to partner with Ubisoft and bring to life the rich, multilayered storytelling that Assassin's Creed is beloved for. From its breathtaking historical worlds and massive global appeal as one of the best selling video game franchises of all time, we are committed to carefully crafting epic and thrilling entertainment based on this distinct IP and provide a deeper dive for fans and our members around the world to enjoy." That, to state the obvious for a moment, certainly doesn't sound like someone who would neglect to mine this franchise for as much storytelling and moneymaking potential as humanly possible.
Given the fact that the expansive and still-popular video game series is now on its twelfth main game, there is no shortage of material for this series to adapt. Where the misfiring 2016 film, directed by Justin Kurzel, mostly limited itself to loosely following the broadest strokes of the games, we can likely expect the Netflix series to hue much closer to the events of the games — perhaps even directly adapting the story of Ezio Auditore or any number of other franchise protagonists.
What We Know About the Assassin's Creed Cast and Crew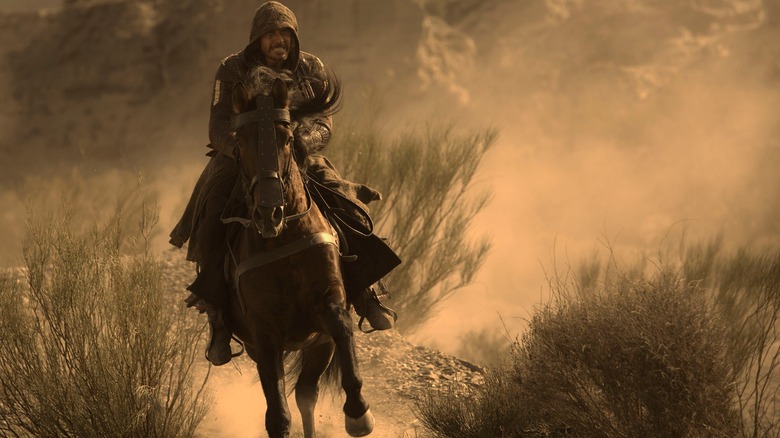 20th Century Studios
To date, the actual cast of Netflix's "Assassin's Creed" series has been kept even more under wraps than the assassin guild's famous hidden blades. We were initially told that the search for a showrunner was ongoing but, notably, we received word earlier this year that the series would be joined by quite the established talent. "Die Hard" and "The Fugitive" co-writer Jeb Stuart will both write and serve as showrunner on the series, with the rest of the show's creative team and cast to be filled in at a later point in time. Though the combination of star power and big names didn't quite manage to save Kurzel's "Assassin's Creed" film, Netflix is obviously banking on their series to buck that trend. Reportedly, Netflix's deal with Ubisoft includes provisions for live-action, animated, and anime spin-off series. It remains to be seen whether this series will take that daunting leap of faith and land safely in, well, an inexplicably small bale of hay. We'll find out for sure sooner or later.