Werewolf Classic The Howling Is Coming To 4K Next Year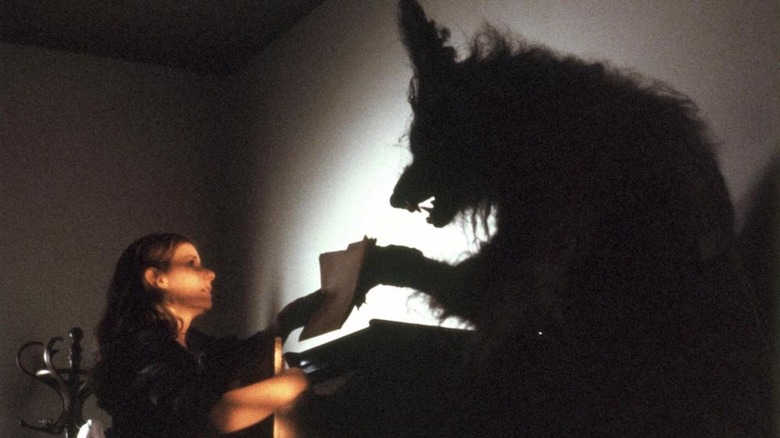 Wescom Productions
Holiday shopping just got a lot more interesting with Scream Factory's announcement that Joe Dante's "The Howling" will get the 4K Ultra HD and Blu-Ray Collector's Edition treatment. 
This transformation absolutely shreds and will include two primary discs. The first (in UHD) will feature the new 4K restoration by Studio Canal and approved by beloved creature feature director Joe Dante. There will also be audio commentary with Dante and actors Dee Wallace, Christopher Stone, and Robert Picardo. Wallace and Stone later went on to work together in "Cujo" two years after "The Howling" was released. Lastly, the UHD disc includes audio commentary from author Gary Brandner, whose 1977 novel inspired the film. Brandner's trilogy consists of "The Howling", "The Howling II" released in 1979 and "The Howling III: Echoes" which published in 1985. While Brandner's second and third novel did not have any association with the film franchise, Brandner was brought on board to help write the screenplay for "Howling II: Your Sister is a Werewolf."
The second disc of this beast consists the Blu-Ray portion. Viewers will be fed Studio Canal's 4K restoration along with a ton of bonus features about the movie magic that went on behind the scenes. This also includes outtakes, deleted scenes, original filming locations, a still gallery, and the theatrical trailer. There's also a lot or interviews with the people who brought these werewolves to life. Executive producer Steven A. Lane, editor Mark Goldblatt, stop motion animator David Allen, and co-writer Terence H. Winkless all lend their voices to their experiences working on the classic horror film.
We should never try to deny the beast, the animal within us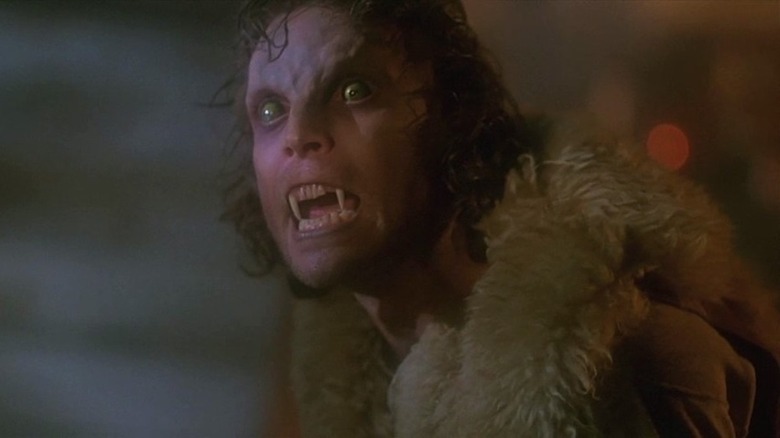 Wescom Productions
People may complain about adaptations of classics, but I don't think anyone can be disgruntled about restorations. Releases like these are the crown jewels of physical media and provide a clearer, sharper, and more robust viewing experience. It's also pretty damn cool to memorialize actors, crew, and directors who may not longer be with us. For example, hearing audio commentary from Christopher Stone, who passed away in 1995, will be really special. He was also married to Dee Wallace for about 15 years and the two worked together often. So, having both of their voices on this release and never before seen footage of them behind scenes will be bittersweet. 
As someone who enjoys going to film locations, I also find it pretty rad that there is a segment entitled Horror's Hallowed Grounds that takes viewers to all of the original film spots. Most of the film was shot in California, around Los Angeles and Mendocino, and a lot of those locations should be accessible to visit. 
And let's not forget about special effects because that's one of the best things about "The Howling"! Those behind-the-scenes features with David Allen will probably be really cool to watch because this guy was a master of his craft. Another artist who unfortunately is no longer with us (he passed away in 1999), Allen also worked on notable cult films such as "Freaked", the "Puppet Master" franchise, "Dolls" and "The Stuff." 
Pre-orders are available now on Shout Factory's website. The restoration itself will be unleashed on February 15, 2022.