Miramax Prevails In Copyright Battle Over Pulp Fiction Poster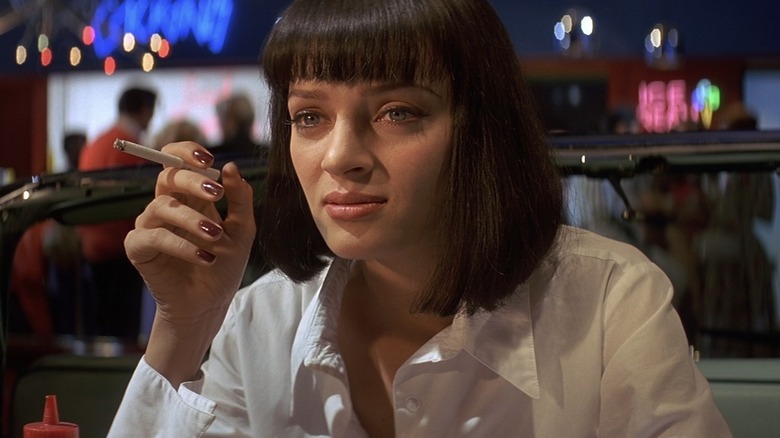 Miramax
The image of Uma Thurman in the poster for "Pulp Fiction," lounging in black bob hair as her character, Mia Wallace — with a gun, cigarettes, and pulpy reading material — is one of the most iconic movie marketing images of all time. It's also been the subject of a lawsuit and copyright battle between Miramax Films and Firooz Zahedi, the photographer who snapped the picture of Thurman featured in that poster. Now, a judge has ruled in favor of Miramax.
According to The Hollywood Reporter, Zahedi shot the photo of Thurman at his private studio in April 1994 and was suing Miramax "for using the image on 'untold thousands of consumer products.' " Miramax claimed that he took the picture as part of a work-for-hire agreement for "Pulp Fiction," but sometime in the last 27 years, the studio misplaced the signed documents that made the agreement official, so it couldn't dig up anything to prove that.
What made the judge rule in favor of Miramax, regardless, was the belated nature of Zahedi's claim. He was disputing ownership of the photo and not just the studio's continued use of it without crediting him, and because of that technicality, the case exceeded the statute of limitations.
Zahedi's case was undone by an Instagram post, of all things, which just goes to show that you should be careful what you write on social media. A seemingly innocuous birthday exchange between him and his stepson involving a Mia Wallace action figure came back to haunt him in court years later.
The Toy and Instagram Post That Killed a Court Case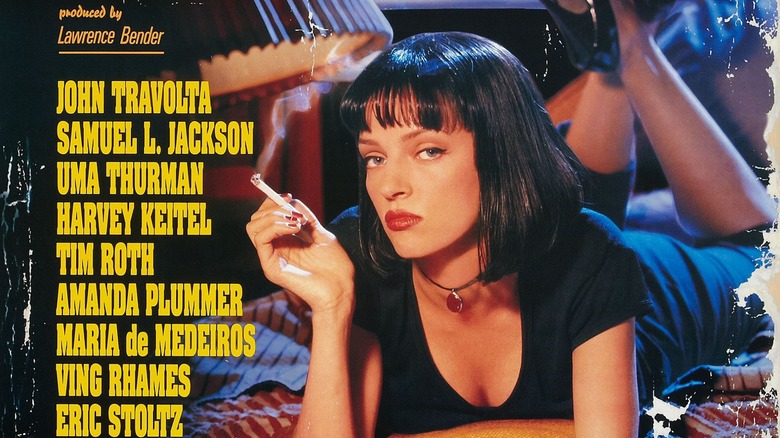 Miramax/Firooz Zahedi
Six years ago, Zahedi's stepson posted an Instagram photo of him with the action figure. The caption on that post read, "Happy Birthday to my Stepdad @fitzphoto [emojis] Turns out he didn't get toy royalties for his famous photo of Uma TM... But at least he has the toy now..."
Zahedi replied to the post, "Thanks... Sometimes it's best to settle for the little things in life."
That might sound perfectly harmless, but the district judge, in turn, ruled:
"Zahedi's receipt in 2015 of an action figure prominently featuring the iconic photo, bearing Miramax's copyright notice, and failing to credit Zahedi is uncontroverted evidence of his actual knowledge of Miramax's plain and express repudiation of his ownership. While it may be true that Miramax changed its position on its copyright claim over the decades since 1994—Zahedi is correct that Miramax credited Zahedi as the owner of the photograph on the cover of its 1994 script, and the record is not clear at what point Miramax stopped crediting Zahedi—it is clear that Zahedi understood in 2015 that Miramax claimed more rights in the photograph than Zahedi believed it had."
In other words, there's a record in 2015 that shows Zhedi knew Miramax had repudiated his ownership at least that far back. The three-year statue of limitations for that ended in 2018, so as far as the judge was concerned, it was case closed.
For this case, at least. Indeed, this isn't the only recent legal brouhaha that Miramax has been involved in. It's also suing writer-director Quentin Tarantino himself over "Pulp Fiction" NFTs.