It's Always Sunny In Philadelphia Season 15 Trailer: An Irish Banquet Of Humiliation And Murder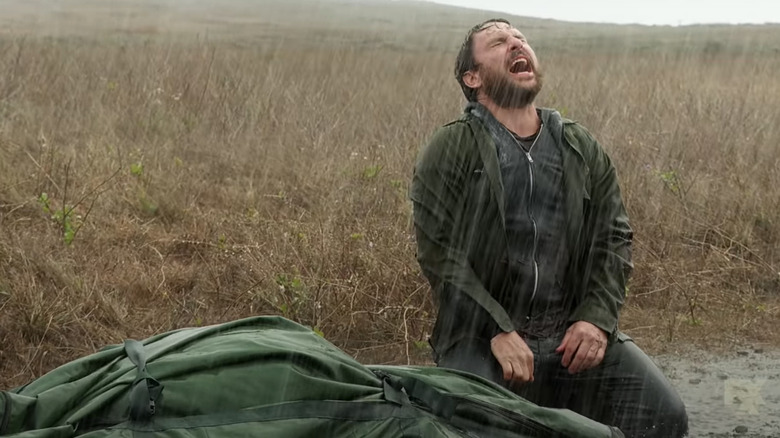 FXX
Season 15 of "It's Always Sunny in Philadelphia" is right around the corner, arriving on December 1, 2021, and FXX has released a new teaser to get everyone salivating for more. While the first trailer showed some fun bits of the gang in Ireland, it's looking like things aren't all that sunny on the Emerald Isle. 
The Gang Has a Bad Time
In the brief clip, Mac (Rob McElhenney) suggests they all go to Ireland after they discuss taking an "exotic" vacation. Charlie (Charlie Day) and Mac are of Irish descent, which is why they ended up running an Irish bar together. The jury's still out on whether Dennis (Glenn Howerton) or his twin sister Dee (Kaitlin Olsen) are Irish, because we don't know too much about their absent biological dad, Bruce Matheson, or their dead mom, Barbara. The man that they called "Dad" growing up is Frank (Danny DeVito), who isn't Irish at all.
After they decide to head to Ireland, all hell breaks loose and we're treated to a rapid succession of shots of terrible things happening to the gang. Frank is not a fan of Colm Meaney's cheeses, apparently, though we do know that Meaney will show up again to teach Charlie about his ancestry. (He apparently has an ancestor named Michael who died eating rocks that he believed were eggs.) We also see Dee sinking in some kind of bog, Dennis get a bowl of soup to the face in a hospital bed, and the whole gang carries a dead body up a very big hill. Basically, they're up to their usual antics, just on Irish soil this time. 
A Record-Breaking 15 Seasons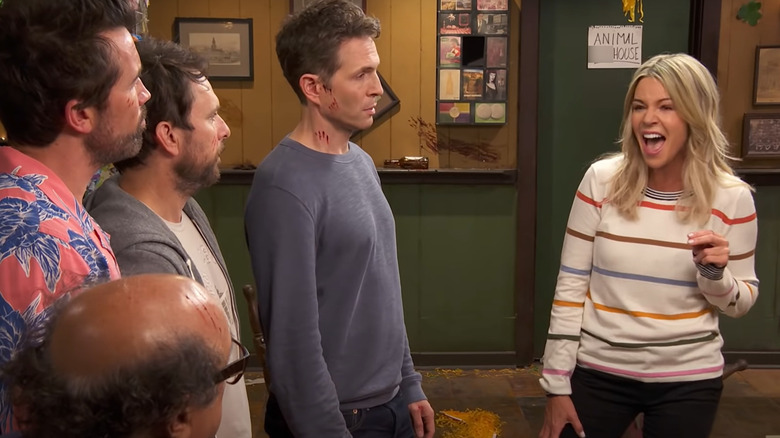 FXX
The upcoming season of "It's Always Sunny" will break the record for the longest-running live-action comedy series, beating out the former record holder, "The Adventures of Ozzie & Harriet," which has held the record since its finale aired in 1966. FXX has renewed the series though season 18, which means we'll be seeing plenty of Charlie, Mac, Frank, Dennis, and Dee in the years to come. In the first 14 seasons, the gang have put on a musical, created two "Lethal Weapon" sequels, ruined many lives, and caused so much property damage that it's amazing they're not all in prison or paying fines for the rest of their natural lives. Season 15 looks like it aims to up the ante even more, unleashing the gang's bad behavior on an entire unsuspecting nation. 
I just want to know what's going on when they decide to head to Ireland, because the boys are all covered in tiny scratches and there's blood and shredded cheese everywhere. I'm guessing the rats that Charlie normally manages to bash finally got the better of him, and now they have to call in an actual exterminator. That would be a good reason to get out of the bar, after all!
"It's Always Sunny in Philadelphia" season 15 premieres Wednesday, December 1, 2021 on FXX and the next day on FX on Hulu.