Stellan Skarsgård Laments The Decline Of The Mid-Budget Movie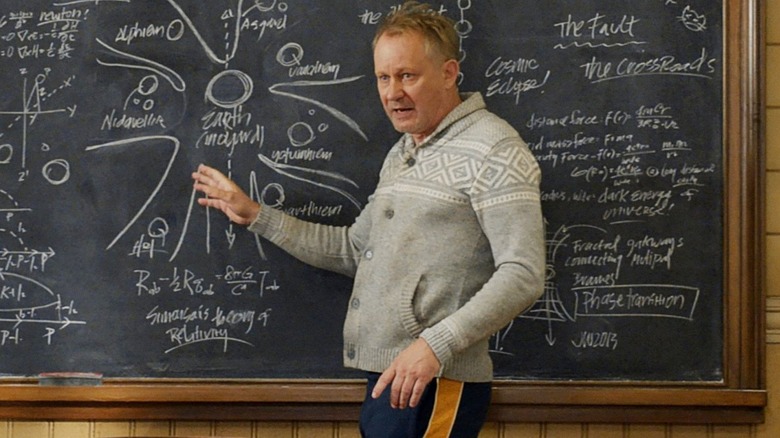 Marvel
Golden Globe-winning Swedish actor Stellan Skarsgård has a career spanning nearly five decades, most well known for his performances as Captain Viktor Tupolev in "The Hunt for Red October," Jan Nyman in "Breaking the Waves," Bootstrap Bill Turner in "Pirates of the Caribbean: Dead Man's Chest," Bill Anderson in "Mamma Mia!," Martin Vanger in "The Girl With the Dragon Tattoo," Baron Vladimir Harkonnen in "Dune," and Dr. Erik Selvig in the Marvel Cinematic Universe. He's worked on both independent darlings and some of the biggest budgets available in film history, and is the father of actors Alexander, Gustaf, Valter, and Bill Skarsgård. Coming from a family so uniquely involved in the entertainment industry, Stellan Skarsgård has a wealth of knowledge regarding the world of movie-making that we all so dearly love.
In a recent interview with The Guardian, readers were able to submit their own questions for an interview with Skarsgård. Some asked story-invoking questions, like the reader who asked about his time with polarizing director Lars Von Trier. A few asked lighter questions like whether or not he'd ever pen his own cookbook, and one reader went for the inevitable and asked Skarsgård for his opinion on Martin Scorsese's continued criticisms of superhero movies. Instead of taking the bait and becoming Film Twitter's villain of the day, Skarsgård gave quite possibly the best response to the continually asinine question asked of anyone who has ever been in a superhero movie.
'There's No Distribution Channels'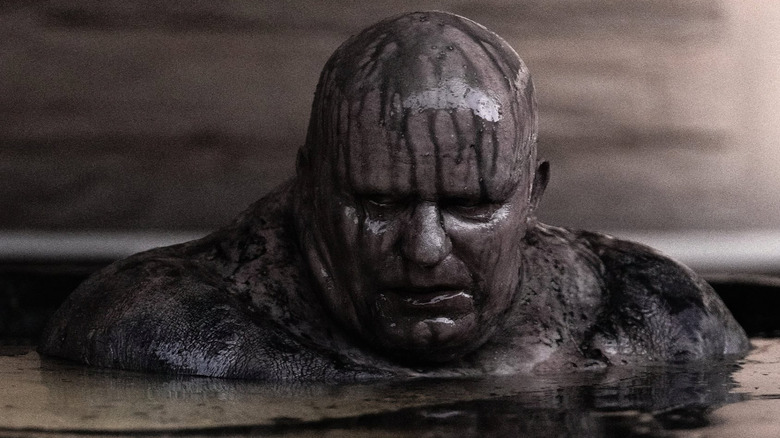 Warner Bros.
In Skarsgård's answer, he lamented the loss of mid-budget films in our algorithm-based world controlled by a handful of wealthy corporation owners. "I've got nothing against superhero movies," Skarsgård said. "I've been in a couple and they definitely have a place." He continued: 
"The problem is that the system that allows eight people to own half of the wealth in the world enhances the power of the market forces, so small and independent cinemas rarely exist any more outside a few big cities."
Skarsgård isn't alone in his thinking. "Avengers: Endgame" director Joe Russo has also said that he doesn't think independent films have a future in the theater, with independent and mid-budget fare pivoting to streaming services. Skarsgård continued:
"There's no distribution channels for all the mid-budget films that have the best actors, the best writing, because they can't throw up $3 million for a marketing campaign. When cinemas let them in, they do so for one week and if it doesn't pay off in a week, they're gone."
Last December, independent theaters called the Warner Bros. deal with HBO Max to stream releases day-and-date a "questionable decision," made when independent theaters were at their most vulnerable at the height of the pandemic (which we're still in, mind you). The deal is ending next year, but Warner Bros. will still produce 10 movies exclusively for HBO Max in 2022.
'The People's Opinion Has No Chance'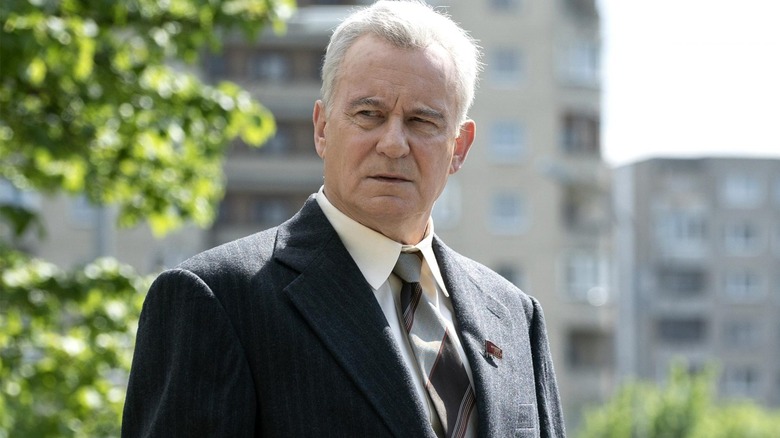 HBO
Stellan Skarsgård also cited "The Godfather," considered by many to be one of the greatest films ever made, and noted how a film like that may not have ever reached audiences in today's current theatrical landscape:
"Remember that 'The Godfather' first opened in 100 cinemas in the United States –- big films now open in 4,000. They had small ads in the New York Times, but it grew and grew because it was such a good film. The people's opinion has no chance any more. And that is sad."
The difference in his opinions compared to folks like Scorsese and Ridley Scott is that Skarsgård isn't hating the players, he's hating the game.
"I think that we should have Marvel films and more rollercoaster films. We should have other films, too. And that's the sad thing: when raw market forces come in, studios start being run by companies that don't care if they're dealing in films or toothpaste so long as they get their 10% [return on investment]."
The enemy here is not the superhero blockbuster or the fandom that enjoys them. The enemy is, as it usually is, capitalism and a system of wealth inequity leading to unchecked monopolies of power.