Pam & Tommy Season 1: Release Date, Cast, And More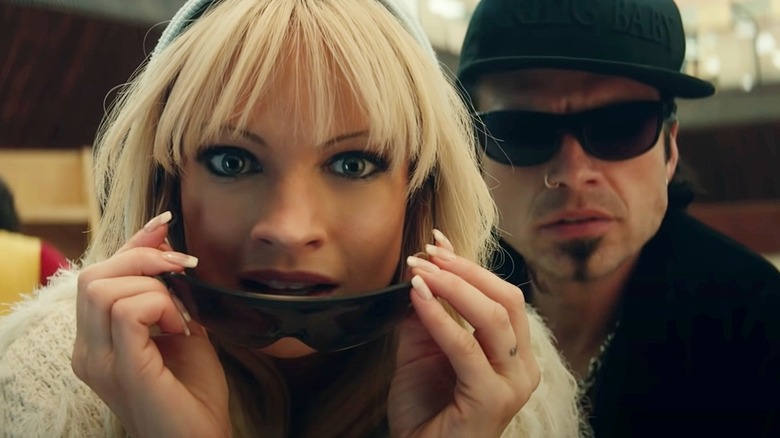 Hulu
(Welcome to ...And More, our no-frills, zero B.S. guide to when and where you can watch upcoming movies and shows, and everything else you could possibly stand to know.)
If the flash-in-the-pan controversies of today's social media have you yearning for a simpler time, when celebrity scandals were larger than life and not such flea circuses, "Pam & Tommy" are here to let you relive their sex tape fiasco from the mid-to-late 1990s. It's not the real Pamela Anderson and Tommy Lee, of course — just Lily James and Sebastian Stan, styled to look like them in an uncanny feat of transformative makeup and acting.
"Pam & Tommy" is coming your way in 2022, and here's what we know about it.
Pam & Tommy Release Date and Where to Watch It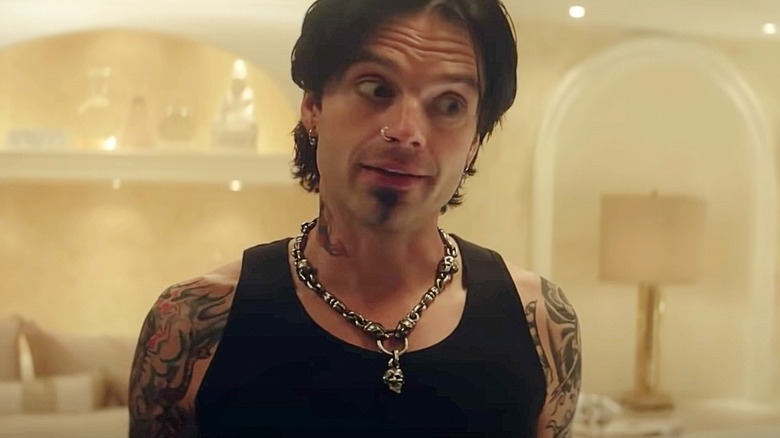 Hulu
"Pam & Tommy" makes its Hulu premiere on Tuesday, February 2, 2022. It's a limited series with eight episodes, so if Hulu releases one episode per week on the same day every go-round, that would mean the series wraps up on Tuesday, April 12, 2022. However, Hulu has not released any official episode air dates yet beyond the premiere, and other streaming services like Disney+, Apple TV+, and Amazon Prime Video will sometimes drop the first two or even three episodes of a new series on the same day.
It's always possible that Hulu could go that route with "Pam & Tommy," but unless the streamer bucks its own trend of doing a staggered weekly release, you will probably have to follow along with the miniseries from week to week — or wait until all the episodes have aired and then go back and binge-watch it afterwards. Hulu most likely won't be doing the Netflix thing and dropping all eight episodes right upfront on the first day.
What Is Pam & Tommy?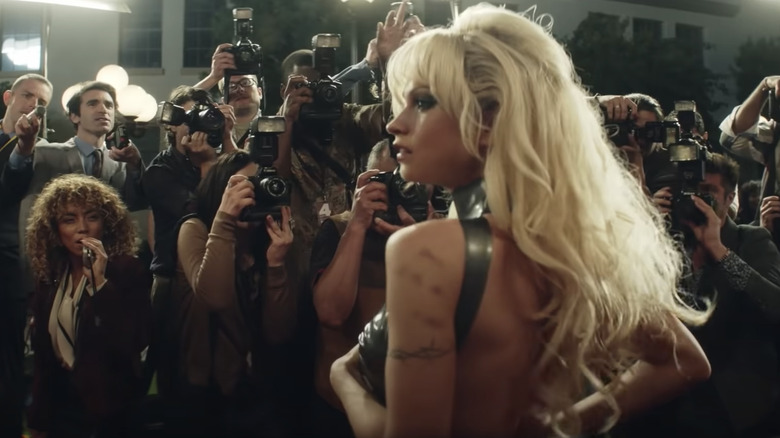 Hulu
"Pam & Tommy" is a biopic-type streaming series, based on the whirlwind marriage of "Baywatch" star Pamela Anderson and Mötley Crüe drummer Tommy Lee, which became tabloid fodder in the 1990s. The series will revisit the real-life fallout of Pam and Tommy's private honeymoon sex tape going public, similar to what "American Crime Story" has done with other high-profile media circuses of that era, like the O.J. Simpson murder trial and the political sex scandal involving president Bill Clinton and White House intern Monica Lewinsky.
Circling back to the question of, "What is Pam and Tommy," another answer might be: Pam and Tommy are two people. Yes, fellow Internet travelers, celebrities are people, too, entitled to their privacy and definitely entitled to keep their sex lives away from the prying eyes of mullets and neckbeards.
You already knew that, because you're one of the good ones — not a mullet or neckbeard, just a good person who hopefully follows the angels of their better nature. However, in the Hulu series, "Pam & Tommy," there are two guys who do not know that, and they decide to follow the demons of their worse nature. One of them is an electrician who steals Pam and Tommy's sex tape, and the other is the porn producer who helps him distribute it.
"It's so private," the sleazy producer observes. "It's like we're seeing something we're not supposed to be seeing. Which is kind of what makes it so hot."
Pam & Tommy Cast and Crew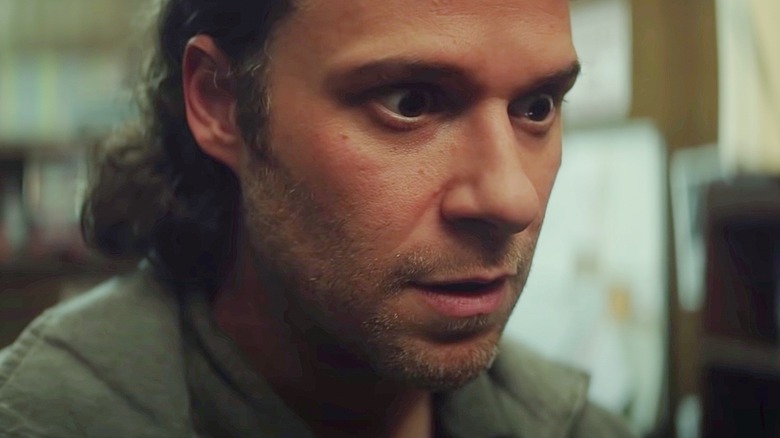 Hulu
In "Pam & Tommy," Seth Rogen plays Rand Gauthier, the electrician who stole the infamous sex tape. Taylor Schilling plays his wife, while Nick Offerman plays the aforementioned porn producer. The series co-stars Andrew Dice Clay, Pepi Sonuga, Spencer Granese, and Mozhan Marnò. Mike Seeley reportedly appears in three episodes as Hugh Hefner, the founder and editor-in-chief of "Playboy" magazine.
Rogen developed "Pam & Tommy" for television with his production partner, Evan Goldberg. Screenwriter Rob Siegel, whose credits include "The Wrestler" and "The Founder," penned the series. Craig Gillespie — who helmed the biopic "I, Tonya," based on yet another media firestorm surrounding a public figure in the '90s (namely, Olympic figure skater Tonya Harding) — is directing.
Pam & Tommy Trailer and Synopsis
Above, you can see the first teaser for "Pam & Tommy," which employs the ingenious little conceit of having Rogen's character fast-forward along and narrate the viewer through the basics of the story in an effort to get to the good parts. The only synopsis Hulu has provided for the series so far is as follows:
"Pam & Tommy" premieres February 2, 2022 on Hulu.